Jenna Fischer opens up about being recast in the Matt LeBlanc sitcom 'Man with a Plan'
Jenna Fischer talks about her role being recast in "Man with A Plan" due to her previous role in "The Office".
Jenna Fischer was originally cast to play the wife of Matt LeBlanc on his upcoming show Man With A Plan back in 2016 and had also shot for its pilot. The Office star had enjoyed playing her part and was hoping for the show to get picked up. However, the audiences had issues with this pairing of actors.
The executive producers of the show said that they loved seeing the Friends star Matt opposite Jenna and wanted more to see more scenes of them together. The test audience, that was made to watch the pilot of the show however, felt the opposite. The focus groups could only see Pam playing Joey's wife on the screen, the characters Jenna and Matt played on their separate yet iconic shows: The Office (US) and Friends respectively.
Typecasting of actors is an age old predicament for actors having played an iconic role. The audiences often fail to see past the characters a particular actor has played in the past and see them for the character they are currently playing. In the end, that's exactly what happened with Jenna as well as she explained in Office Ladies talking to her co-host Angela Kinsey. "They said — this is a literal quote, they said, 'I don't believe Pam would marry Joey. The chemistry doesn't work between these two,'" Fischer told Angela. "That was the feedback they got."
Jenna said that the audience couldn't wrap their heads around the fact that Pam from The Office would marry Joey from Friends and start a family. She got a call from her reps giving her the bad news.
"The first thing I said was, 'Is [Man with a Plan] not getting picked up?' And they said, 'It's worse than that, hun.' And I was like, 'What's worse than that?' They said, 'It's getting picked up, but without you.' And I was like, 'Wow, I guess I'll unpack my suitcase.'"

– Jenna Fischer
The show later cast Liza Snyder from the American Sitcom Yes, Dear to play LeBlanc's wife on the show which went on for 4 seasons (2016-2020) on CBS.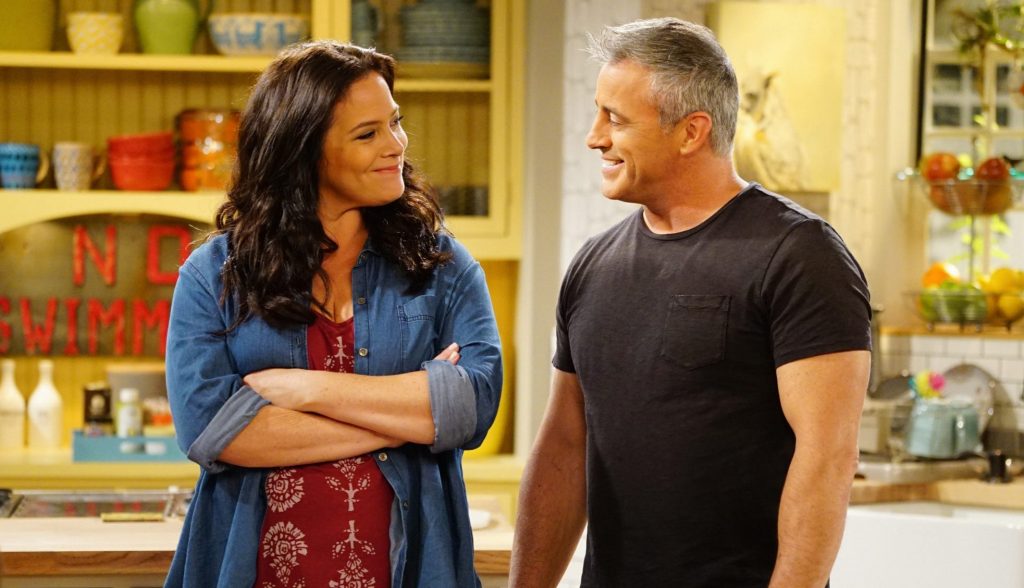 Not giving actors a chance to showcase their talents due to restrictive mindsets results in them doing the same kind of roles again and again, which in turn doesn't please the audiences either. Share your thoughts on this in the comments below!