DC/Fortnight Crossover Saga Continues In "Zero Point" Sequel
Scott Snyder and Greg Capullo Join The Creative Team.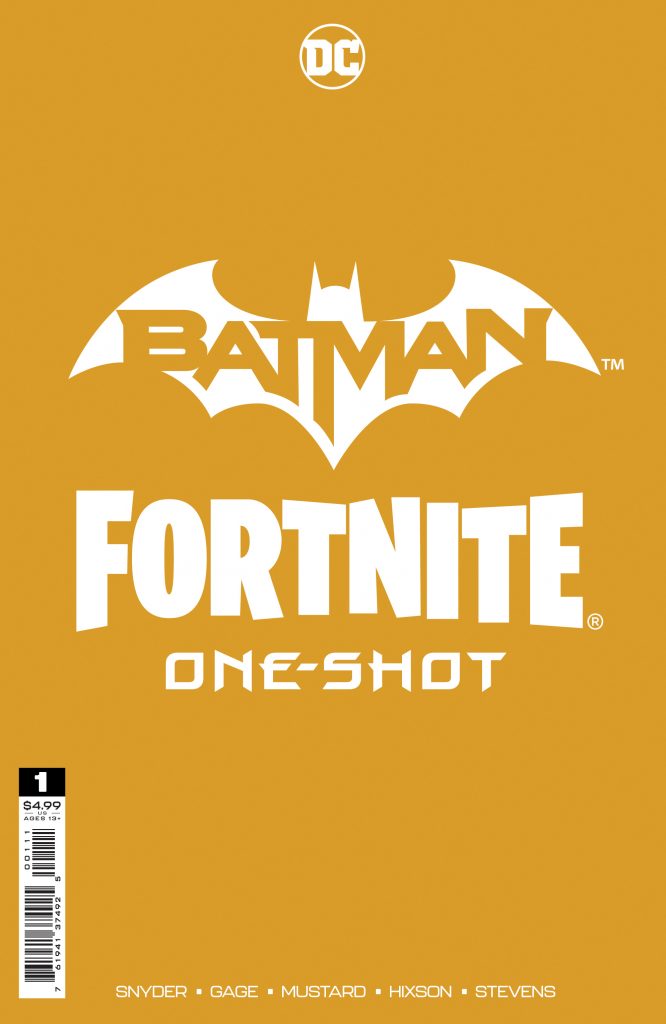 Batman and his DC posse's time on Fortnite Island may have appeared over with the finale of Batman/Fortnite: Zero Point's closing of the Omniverse rupture. But readers knew there were too many teases and hanging threads left for that to be true. Sure enough, according to DC's October 2021 solicitations a certain DC master mercenary paved the way for Fortnite's characters to make their Gotham City debuts in Batman/Fortnite One-Shot #1.
Technically in the penultimate issue, Deathstroke sabotaged the zero point portal to maintain the connection between the two worlds rather than seal it. So as Batman and Catwoman finally escaped back to Gotham, we saw Wilson meeting with Lex Luthor and The Batman Who Laughs, the three villains discussing their success with Fortnite's mysterious Dr. Slone. Turns out the entire epic was a plan to strengthen the connection between the island and Gotham City for a larger, more nefarious purpose. And at the end of the final issue, another rupture had opened next to the Daily Planet building in Metropolis!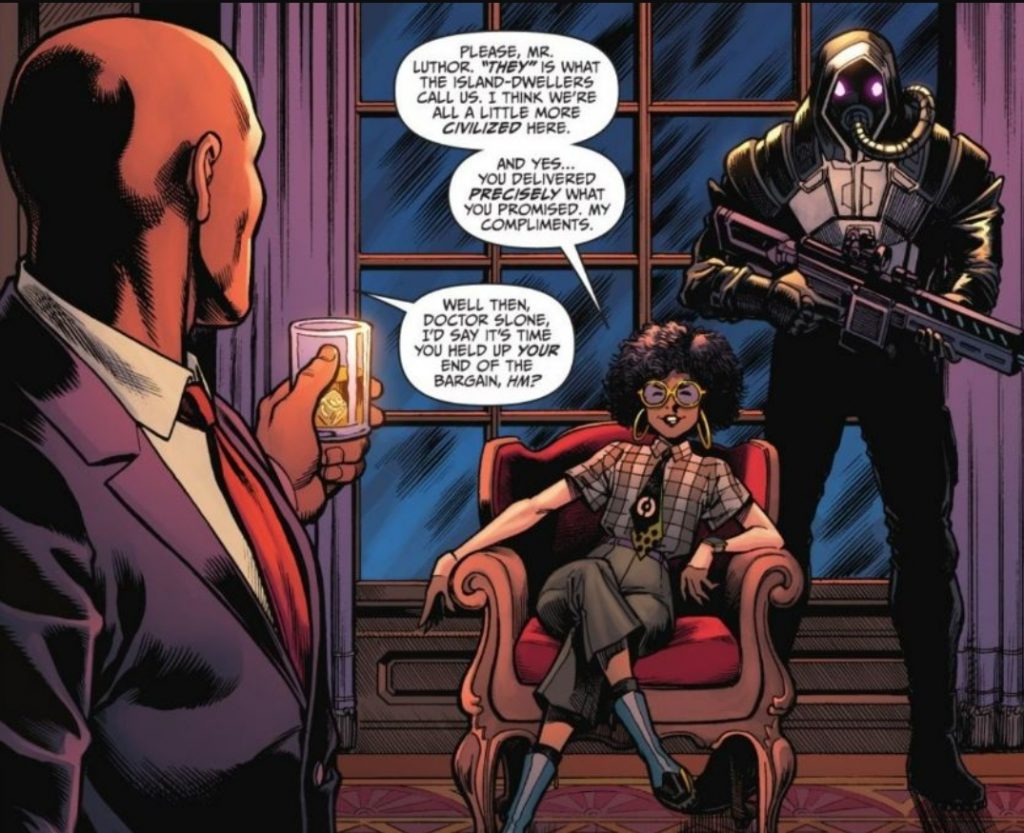 As if all this weren't news enough, DC modern-day master architect Scott Snyder has been announced to join Zero Point's Christos Gage and Epic Games' Donald Mustard as writers on the 48-page sequel event. Joshua Hixson (Shanghai Red, The Plot) will supply the art while long-time Snyder collaborator Greg Capullo will create One-Shot's main cover image with variants by Mustard and Alex Garner (Sons of Liberty, Gen13). Batman/Fortnite One-Shot #1 will be available beginning October 26.
Are you excited for Dr. Slone and company's arrival in Gotham City? Let us know in the comments below!

Sources: GamesRadar.com, Newsweek