New Posters For "Dune" Released by Warner Bros.
The film's international cast stuns in a dystopian Annie Leibowitz-style portrait gallery.


Warner Bros. has dropped a new poster featuring its lead actors and individual portraits of each in a new wave of marketing for the highly anticipated, much-delayed version of Dune. With facial expressions registering everything from confidence to suspicion and fear, the tagline reads simply "It Begins." Front and center in the group poster is star Timothee Chalamet as Paul Atreides, flanked on his right by Oscar Isaac as Leto Atreides, Josh Brolin as Gurney Halleck and Jason Momoa as Duncan Idaho. To his left are Rebecca Ferguson as Lady Jessica, Javier Bardem as Stilgar and Zendaya as Chani.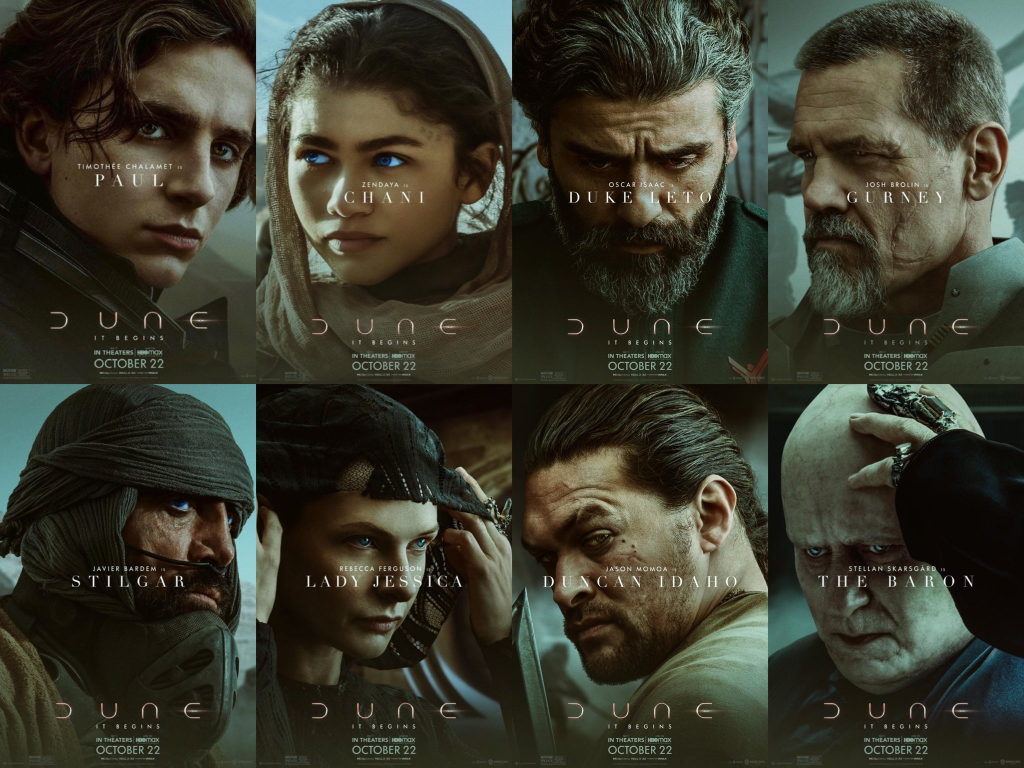 The sci-fi fantasy is based on the 1965 novel by Frank Herbert. It was first released on film starring Kyle Maclachlan and Sting to decidedly mixed reviews in 1984. Dune's plot follows the quest of Chalamet's Atreides to protect his family's rule of the planet Arrakis and it's supply of the universe's most valuable commodity, a spice called Melange, from the challenge of the vengeful Harkonnens.

Directed by Denis Villenueve (Blade Runner 2049) with a reported budget north of $165 million, the film was originally scheduled as a Christmas 2020 screen event. Multiple COVID-19 delays later, it will have a world premiere September 3 at the Venice International Film Festival. It will debut simultaneously on US screens and HBO Max October 22. American cinema audiences won't have to wait that long though. IMAX announced a new trailer and footage from the film will run in their theatres July 21-22.


Do you think the Dune remake will have been worth the wait? Let us know in the comments below!

Source: ign.com