Amazon Prime & A24 Release Trailer For 'Val'
Amazon Prime and A24 released the trailer for the upcoming documentary 'Val', which is a personal insight into the story of actor Val Kilmer .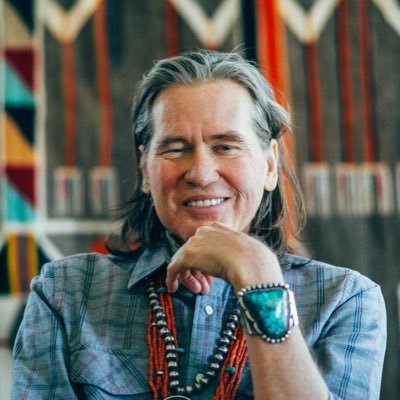 Amazon Prime has just released the trailer for the upcoming biographical documentary based on the life of actor Val Kilmer. The documentary explores much of Kilmer's life as an actor, but it also dives deep into his personal battles, including his fight with throat cancer. Much of the footage was filmed by Kilmer himself throughout his life. The documentary is titled Val and is produced by Amazon Prime and A24.
You can check out the trailer for Val below:
The film is set to premiere this month at Cannes Film Festival, and it will be followed by a July 23rd theatrical release date before it hits Prime Video on August 6th.
Val Kilmer rose to stardom in the 1990s with his roles in films like Top Gun and Tombstone, but he is mostly known for his portray as Batman/Bruce Wayne in Joel Schumacher's Batman Forever. He is expected to appear in the upcoming Top Gun: Maverick film , and fans will want to see more of his version of Batman if the Schumacher Cut ever sees the light of day.
You can check out Val in theaters and on Amazon Prime Video on July 23rd and August 6th, respectively.
Will you be interested in seeing Val? Do you want to see the director's cut of Batman Forever? Comment below and stay tuned to The Cultured Nerd for more updates.
[Source]: Amazon Prime