Sony reveals new colors for the PS5 DualSense Controller
Introducing Midnight Black and Cosmic Red!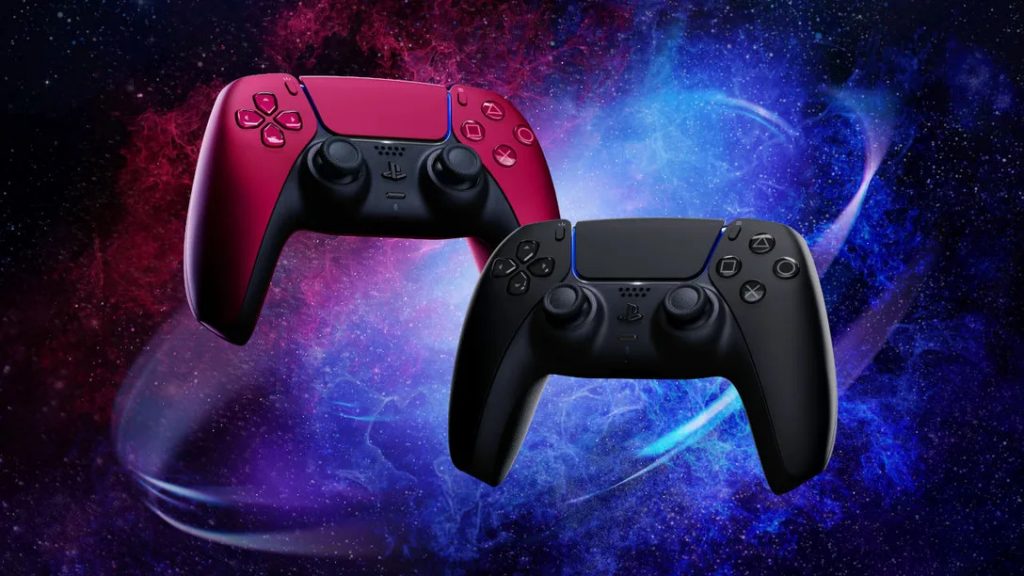 Sony has revealed 2 new colors for PlayStation 5's DualSense controller – Cosmic Red and Midnight Black, and they will be released in June.
The new controllers continue the two-tone styling of the original white-colored DualSense controller released with the PS5 back in November last year. The Midnight Black edition combines Black with Grey undertones while the Cosmic Red fashions a bold Red and Black look. Both editions will go on sale next month, but release dates will vary by region.
In the US, you can pre-order with PS Direct in time for a June 11 release, with Midnight Black coming in at the standard $69.99, but Cosmic Red costing a little more at $74.99. In the UK, they will arrive on June 18.
Leo Cardoso and Satoshi Aoyagi from the design team offered their thought process that went into designing the newly introduced editions. Leo mentioned their goal was to ensure that the new editions not only complemented each other but also the White-colored controller and the PS5.
"Our goal is to always find designs that will surprise and entice our fans, and these new colors are the result of an extensive selection process. We wanted the new controller colors to complement each other, as well as the original DualSense wireless controller and PS5 console, so we designed the colors around the theme of 'galaxy' as it felt like a natural progression from the original PS5 and accessories designs."
Satoshi added that the new editions featured a subtle Blue hue, that produces a unique shade of Red and Black. A blue hue is also present in the original DualSense wireless controller colors, so all three colors compliment each other nicely.
"Both Midnight Black and Cosmic Red feature a subtle blue hue, that produces unique shades of red and black. A blue hue is also present in the original DualSense wireless controller colors, so all three colors compliment each other nicely. The controller's button colors and detailing has been tailored to complement the new colors as well. We hope these new additions will bring further joy and excitement to our fans' gaming experience."
[Source – IGN & PlayStation Blog]