Netflix's 'The Sandman' Expands its Cast
Netflix's 'The Sandman' announces new cast members.
Back in January the world (and the Internet) rejoiced at the first initial casting announcements for the Netflix adaptation of Neil Gaiman's hit comic book series The Sandman. On May 26, 2021 another volley of the cast was unleashed on the world, with a lot of immensely talented people lined up for the show.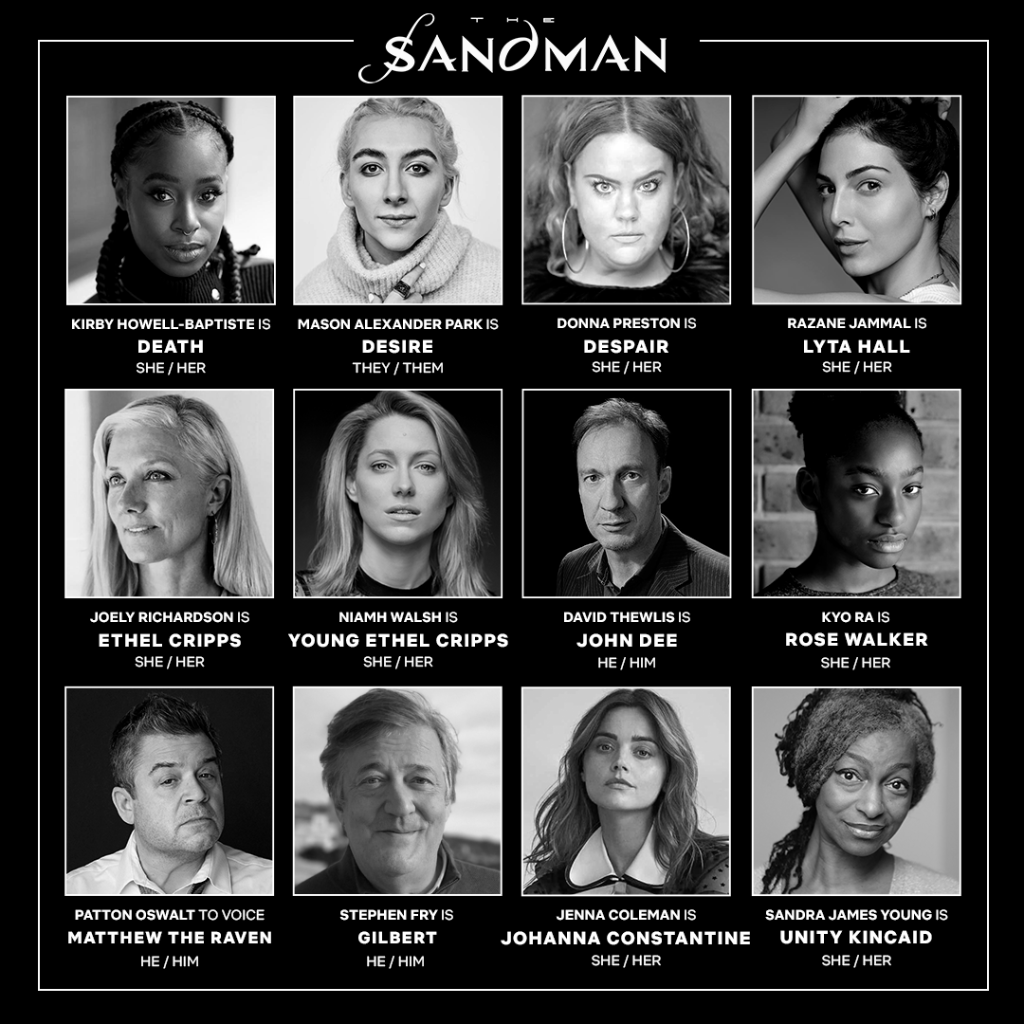 This is the latest casting update for the series:
Kirby Howell-Baptiste is Death, Dream's wiser, nice and much more sensible sister.
Mason Alexander Park is Desire, Dream's sibling, and desire personified. Desire is also trouble for Dream.
Donna Preston is Despair, Dream's sister, and the twin of Desire. She is the moment when all hope is gone, the bleakest of the Endless.
Jenna Coleman is Johanna Constantine, haunted exorcist and Occult Adventuress for Hire. Johanna is also John Constantine's great-great-great grandmother.
Niamh Walsh is Young Ethel Cripps, a betrayed and determined young woman seeking to survive.
Joely Richardson is Ethel Cripps, Master thief and woman of a thousand identities.
David Thewlis is John Dee, Ethel's son. Dangerous, insane and on a quest for truth. He was driven mad, long ago. Now he's out and on a quest for Truth that may destroy the world.
Kyo Ra will play Rose Walker, a young woman on a desperate search for her missing brother. She discovers a connection to Dream that neither of them can escape.
Stephen Fry is Gilbert, Debonair protector of Rose Walker.
Razane Jammal is Lyta Hall, Rose's best friend, travel companion and a young widow mourning her husband Hector. Rose doesn't know that Hector has started showing up in Lyta's dreams, though. Or that strange things are happening.
Sandra James Young is Unity Kincaid, Heiress and Rose's mysterious benefactor. She has spent a century asleep. Now she's awake, having missed out on her life.
Patton Oswalt is the voice of Matthew the Raven, Dream's trusted emissary.
Source: Deadline