[TCN Artist Interview] – Carina Klinkhammer
In this interview, TCN and Carina dive into her work and what drives her creatively.
Carina Klinkhammer, a.k.a Blacleria, is an incredibly talented artist based out in Germany. In this interview, TCN and Carina dive into her work and what drives her creatively.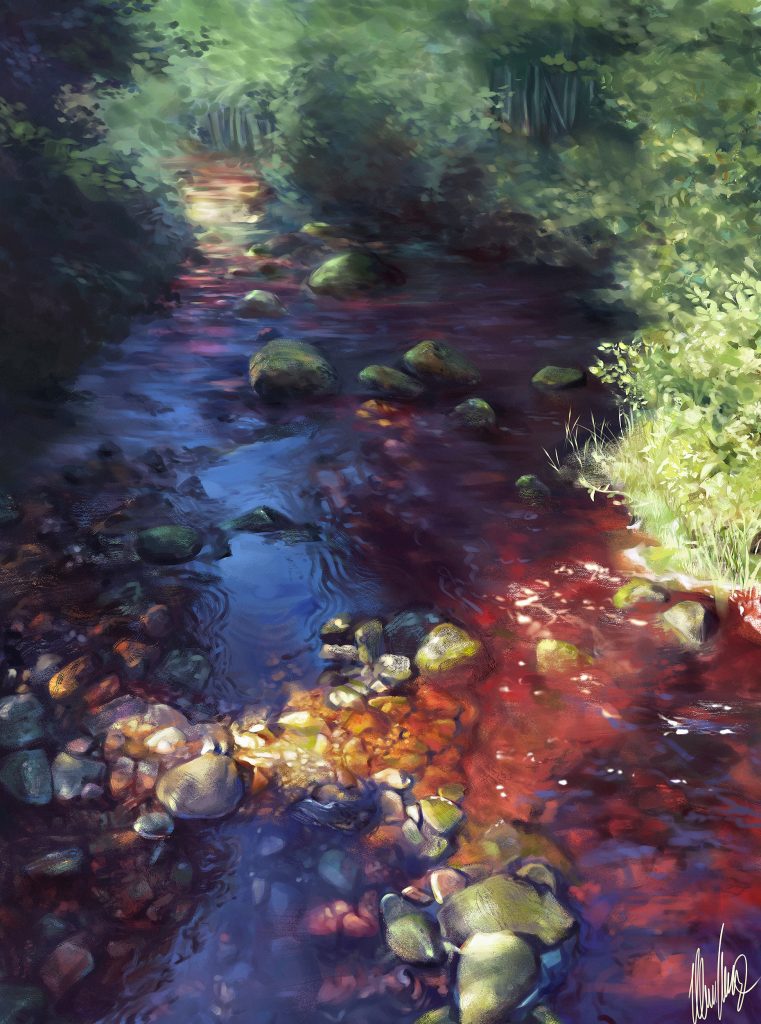 Q:  First off, what does art mean to you?
A: Art is not just a hobby for me, but also my passion. There might be days or even weeks I have no desire making art, but I always come back to it. So, art never leaves me, it's like a good old friend who has been with me all my life.
Q: How long have you been making art? 
A: I've been painting since I was little. When I was young, art was my language. I really liked drawing my ideas and characters of stories in my head. When I had an idea for, let's say, a board game, I sketched my ideas with pictures rather than writing them down. When I was 12 I began taking art more seriously and drew my first portraits.
Q: When you're ready to being working on your next piece, where do you draw inspiration from?
A: I use Google and Pinterest a lot for image search and inspiration. Sometimes I find such great photographs, they inspire me for new artworks just on their own. I like to read books as well, especially fantasy books. It's like diving into another world. Nature is another great source of inspiration. I love to go for a walk in forests. They are dark, mystical, and full of life.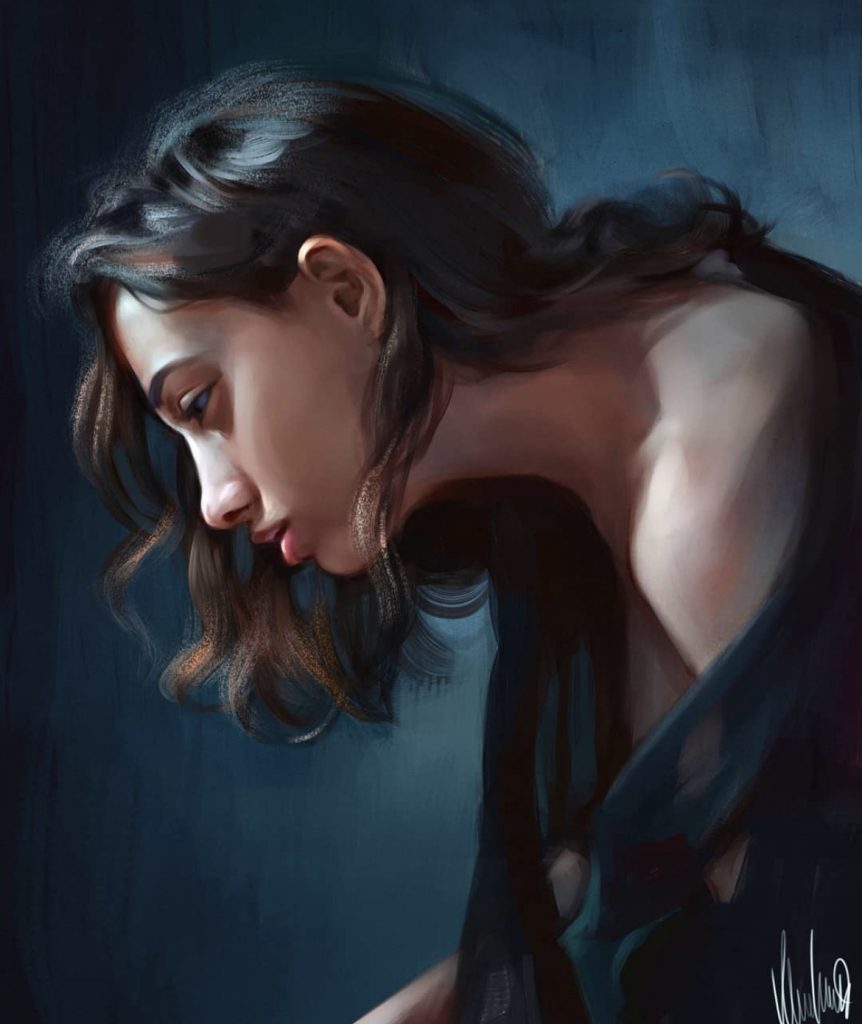 Q: What is your favorite thing to paint or draw?
A: Portraits are my favorite subjects. I've loved painting faces since I was a child. I especially enjoy painting skin. It's a real challenge to paint the translucency of human skin, but I like to challenge myself. Just recently I started painting landscapes, especially forests and trees. As long as a subject is "organic", it's interesting for me to paint.  
Q: Do you have a favorite piece of art? Whether it be one of your own or another artists. 
A: I have many favorite artworks, but one of the most touching pieces of art I have seen is "Tote Mutter I" by Egon Schiele (1910). When I saw the original painting in Vienna, it had a great impact on me. There are many beautiful artworks out there, but just a few that trigger emotion in me.
Q: Are there any artists you look up to or ones that inspire you? 
A: There are many – digital artists: Devin Elle Kurtz, Lois van Baarle, Djamila Knopf, Sarah Buchholz, Anna Steinbauer, Luisa Preissler, … and many others I can't remember now.  Traditional artists: Egon Schiele, Käthe Kollwitz, Hans Holbein the Younger, Lucian Freud, Jenny Saville, Eliza Ivanova, and many more.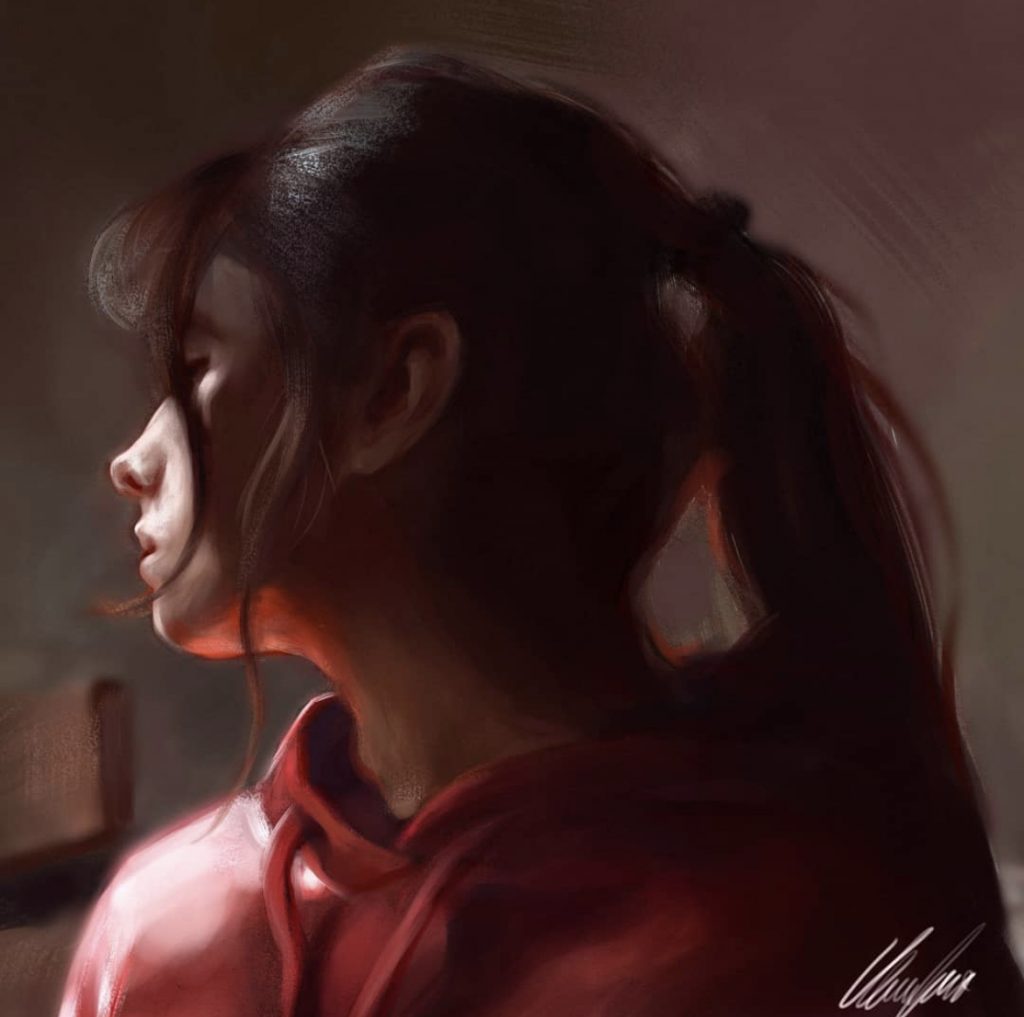 Q: What's your favorite thing about being an artist? 
A: Being in my pyjama all day long and having a relaxing day 😀 Besides, I just love painting, it is very comforting for me, like puzzling a jigsaw. Every new painting is like an adventure, I never stop learning new things.
Q: What tools or programs do you use for your work?
A: I use a graphics tablet called "Huion Kamvas 22 Plus" and the software "ClipStudio Paint" mostly. Clipstudio Paint is a great program with many functions and great usability, however I still miss some functions from Photoshop.
Q: How much time do you usually spend working on a piece? 
A: It depends on complexity of the work. If it's just a portrait, I need 2-10 hours, with a complex background it takes up to 40 hours.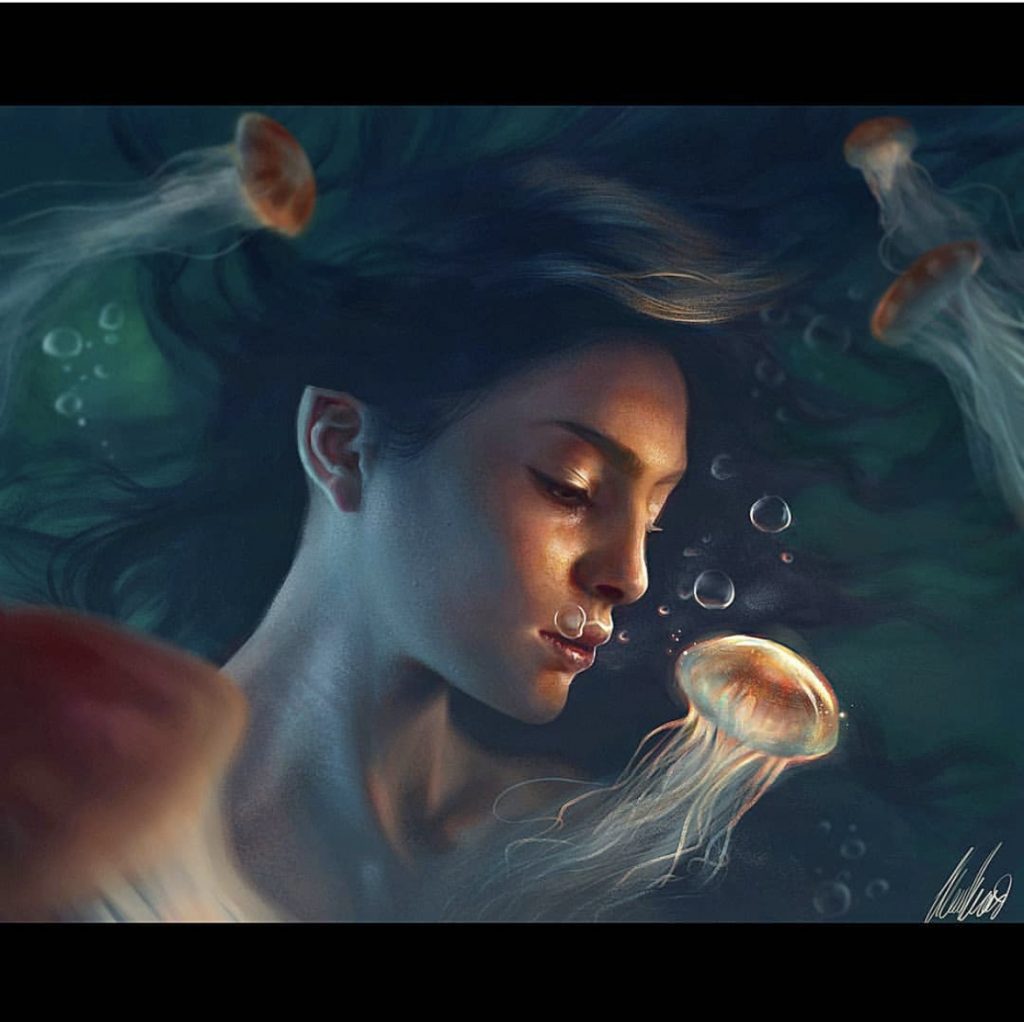 Q: Other than being an artist, what other hobbies do you have?
A: Definitely playing board games. I think there is no better hobby. I have a quite nice collection of board games at home. My perfect evening would be having dinner, and then playing board games with friends all night long 😀 I also like playing Ocarina, I love the sound, but I am really bad at it. 
Q: Is there anything else you'd like our readers to know about you? 
A: I'm quite a shy person, but I really like to talk to other people, so if you have any questions, just ask me 😀 I also want to thank Michael McDowell for this interview opportunity. It was my first interview in English language, and I was a bit nervous, but I enjoyed it very much.  
Q: Are there any projects you are currently working that you'd like to announce? 
A: I will start selling some prints of my artworks soon, so stay tuned!
You can follow Carina and check out more of her artwork on her social media:
You can check out more of her artwork below: