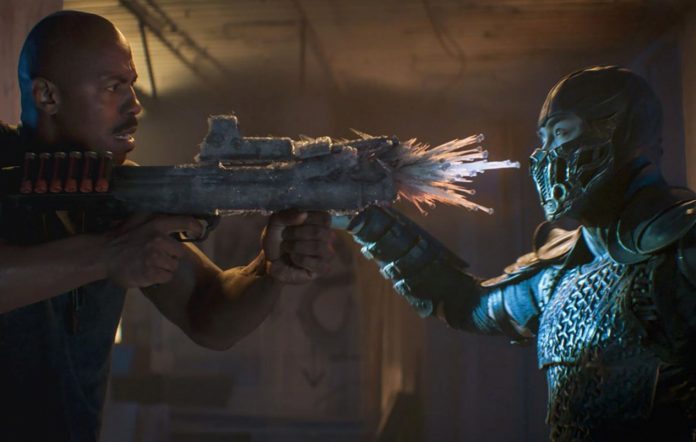 Mortal Kombat is officially rated R, as revealed in a Motion Picture Association report Wednesday.
Of course, this R-rating comes as no surprise to casual or hardcore fans of the franchise. Since its first installment in the early 90's, the Mortal Kombat game series has been known for its gratuitous violence, and the trailer released last month proved that the film reboot would stay true to the brutal spirit of its source material. From Jax's arms being frozen off by Sub-Zero to Kano holding a still-beating heart, the R-rating certainly seems earned.
The official criteria for the R-rating, according to the MPA report, is due to "strong bloody violence and language throughout, and some crude references." This would surprisingly make Mortal Kombat (2021) the first MK movie with an R-rating; Mortal Kombat (1995) and Mortal Kombat: Annihilation (1997) are both rated PG-13. With this latest MK adaptation, no punches are being pulled—literally and figuratively.
Also released Wednesday was a new poster for the film, featuring a first official look at MK3 "kombatant" Kabal, played by Daniel Nelson.
Seen on the far right of the poster is Kabal, donning his typical mask and wielding his iconic hook sword. The design is somewhat reminiscent of his appearance in Mortal Kombat 11, the series' latest game. While he can be briefly spotted in the film's trailer, this is our first definitive look of the speedster fighter. He joins the likes of Cole Young, Sonya Blade, Jax Briggs, Scorpion, Sub-Zero, Shang Tsung, and Mileena on the poster lineup.
Mortal Kombat (2021) arrives on HBO Max and in theaters April 16.