MGM Confirms Michael B. Jordan Will Direct 'Creed III' With A Thanksgiving 2022 Release Date
Michael B. Jordan will return to the ring on Thanksgiving 2022 as he make his directorial debut with Creed 3.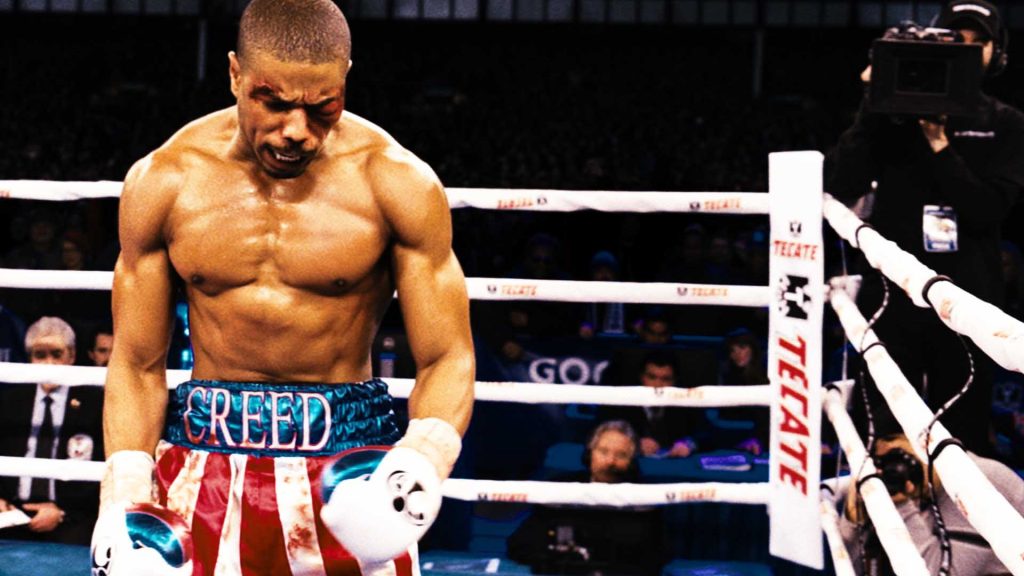 Michael B. Jordan will make his directorial debut with Creed III. After speculation and even teases from fellow co-star, Tessa Thompson, Metro-Goldwyn-Mayer finally confirmed that Jordan will both direct and star in the third installment of the Creed franchise. He will take over the director's chair after Ryan Coogler (Black Panther) directed 2015's Creed and Steven Caple Jr was in charge of 2018's Creed II.
Much like its predecessors the film has been given a Thanksgiving release date, November 23, 2022. It will be released theatrically in the U.S. via MGM's distribution and marketing joint venture United Artists Releasing.
After working with filmmakers like Ryan Coogler, Destin Daniel Cretton, and Denzel Washington with the upcoming Journal For Jordan feature, Jordan will step up for a challenge he has always wanted to do. He will direct with a script written by Keenan Coogler and Zach Baylin (King Richard), based on an outline by Ryan Coogler. Jordan has expressed the following:
"Directing has always been an aspiration, but the timing had to be right. Creed III is that moment — a time in my life where I've grown more sure of who I am, holding agency in my own story, maturing personally, growing professionally, and learning from the Greats like Ryan Coogler, most recently Denzel Washington, and other top tier directors I respect. All of which sets the table for this moment. This franchise and in particular the themes of Creed III are deeply personal to me. I look forward to sharing the next chapter of Adonis Creed's story with the awesome responsibility of being its director and namesake.
MGM's Film Group Chairman, Michael De Luca, along with the Film Group President, Pamela Abdy stated:
"Michael's vision for Creed III is incredibly exciting and will undoubtedly be an important contribution to the cannon of this storied franchise. We are thrilled to bring his directorial debut, and share this next chapter in the Creed story, to theaters next year."
Lastly, producer Irwin Winkler who has been offering Jordan the opportunity to direct for years expressed his excitement by saying:
"I cannot overstate how thrilled we are to have Michael directing the third film in the Creed series. His commitment to this character has been nothing short of extraordinary, and we know that will extend to his role behind the camera at the helm of this great new installment."
After having great foes in the past films like Anthony Bellew's "Pretty" Ricky Conlan and Florian Munteanu's Viktor Drago, it is unknown who Creed's main opponent will be for the third film. There has not been any casting news except for Jordan, Thompson, and Phylicia Rashad reprising their roles. It is unknown if Sylvester Stallone will return as Rocky Balboa.
Michael B. Jordan, in the meantime, will produce a new Static Shock project for Warner Bros, and is expected to reunite with Coogler for a feature film. He is currently filming Journal For Jordan with Denzel Washington directing. He is also the leading man for a new franchise at Amazon as part of a massive movie/TV/multi-platform deal he has made with the company. The first film, an adaptation of Tom Clancy's Without Remorse, will release on April 30, 2021 on Prime Video.
Creed III enters the ring on November 23, 2022.
What do you expect to see in Jordan's Creed III? What will his directing style be like? Comment below and stay tuned to The Cultured Nerd for more updates.
[Source]: Deadline