Comic-Con 2021 Will Be Held Virtually For A Second Year In A Row.
Comic-Con@Home will be held on July 23-25, 2021. This will be the second year in a row that the event is held virtually due to the COVID-19 pandemic.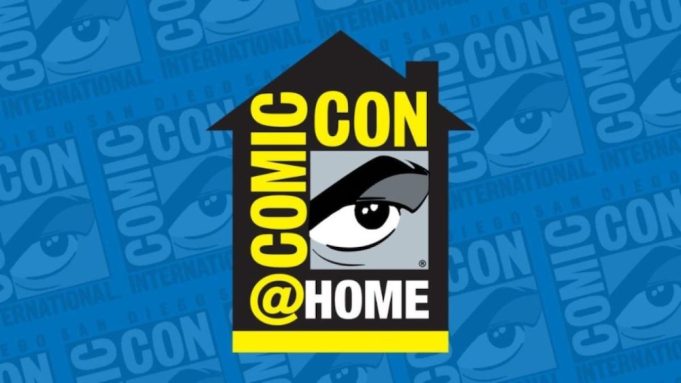 The International Comic-Con will be all-digital for a second year in a row. The main convention is usually held annually in San Diego, California. Nonetheless, due to the ongoing COVID-19 pandemic, the SDCC (San Diego Comic-Con) will cancel its physical event, and it'll be replaced by the second annual Comic-Con@Home on July 23-25, 2021.
The organization released the following statement:
"While we are buoyed by the rollout of the vaccine and the growing number of individuals being inoculated, it appears that July will still be too early to safely hold an in-person event of the magnitude of Comic-Con. For this reason, we have made the challenging decision to postpone Comic-Con 2021 as an in-person gathering until our 2022 dates, and once again hold this year's celebration as the free online Comic-Con@Home. Unfortunately, the challenges of this past year and the multiple postponements of our two largest events have left us with limited financial resources, so this year the online experience will be reduced to a three-day event, spanning July 23-25, 2021."
This announcement was made after the organization cancelled the physical 2021 WonderCon event that is usually held in Anaheim, California. This event will also be held virtually under the name, WonderCon@Home on March 26-27, 2021.
Since studios have delayed theatrical releases for the safety of moviegoers, as well as for box office numbers, it is a natural strategy for Comic-Con to go digital again. The organization has also announced that attendees who rolled their 2020 badges over to 2021 will have their badges again rolled over to 2022 unless they request for a refund through the Comic-Con website.
The San Diego Comic-Con has hosted incredible moments for fans of all film or TV franchises. From moments like Marvel Studios announcing their crossover cinematic projects to Zack Snyder revealing Batman v. Superman back in 2013, the Hall H of the San Diego Convention Center has seen it all.
Even though, Comic-Con is famously known for being the event where fans get their first look at upcoming projects, new trailers, or casting announcements, last year's event left a lot to wish for. There were great conferences between filmmakers and a couple of new movie trailers, including New Mutants, but overall Marvel and DC didn't really participate in the event. DC instead held the highly successful DC Fandome, which featured the first trailers for Zack Snyder's Justice League and Matt Reeves' The Batman, among others. Whether Marvel Studios or DC participate in this year's Comic-Con@Home is yet to be seen.
Comic-Con has yet to release this year's lineup for the event held between July 23-25, 2021.
What panels would you like to see for this year's Comic-Con? Comment below and stay tuned to The Cultured Nerd for more updates.