Bat In The Sun's 'Batman: Dying Is Easy' Fan Film Goes Viral Days After Its Release
Bat In The Sun Productions' short, psychological thriller fan film, Batman: Dying is Easy, goes viral days after its release.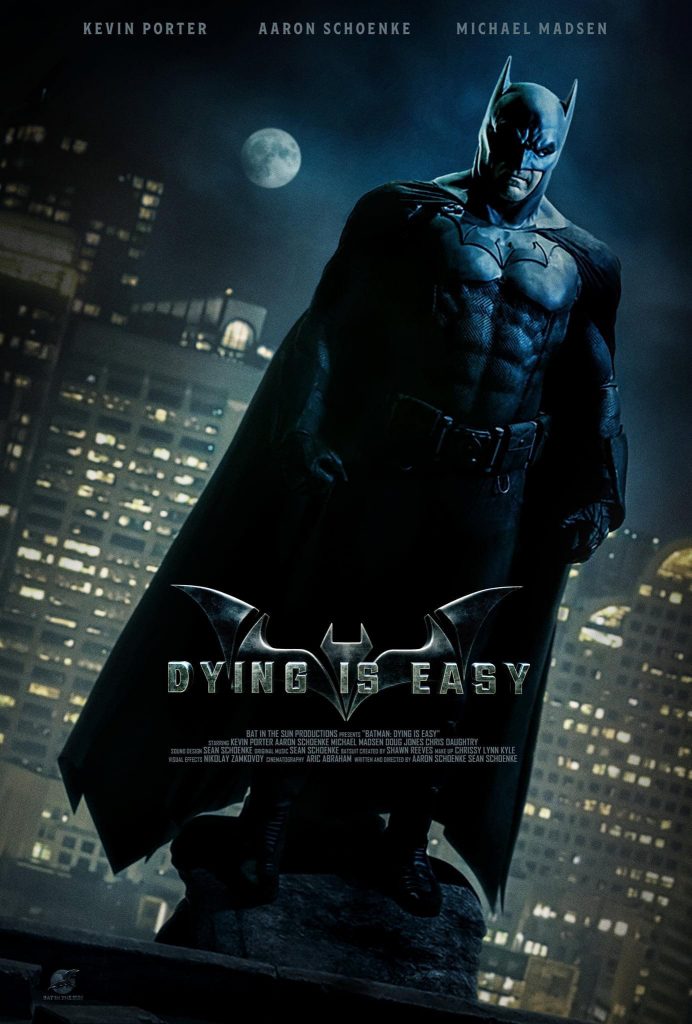 The anticipation is massive for Zack Snyder's Justice League to premiere on HBO Max this week. Nevertheless, Batman fans can add another film to their watchlist while they wait for March 18, 2021.
Last week, Bat In The Sun Productions released their highly anticipated short film, Batman: Dying is Easy on YouTube. This non-profit production company have been creating many interesting short, fan-films in the past years, including another previous hit, Batman: City of Scars. Nonetheless, they promised that Dying is Easy would be their most ambitious project to date. One week later after its release, the film has over 3.6 million views on YouTube.
The company started an Indiegogo funding campaign last year before the COVID-19 pandemic. Afterwards, they started working on this psychological thriller involving the final confrontation between Batman and The Joker at Arkham Asylum. Their showdown takes place because The Joker finds out he has an incurable disease. Their funding campaign stated the following:
"Batman and Joker have always had such an interesting psychological relationship, it's those dark concepts that make the characters so interesting. We want to give the fans something they've always craved with these characters. A psychological, dark detective story with an almost horror film feel. The film is created by fans for the fans. This film will feature all original costumes, sets, and music score."
The production company was able to raise over $75,000 for this project.
The short film is directed by Aaron Schoenke and Sean Schoenke. The original music score and songs were composed by Sean Schoenke. Dying is Easy stars Kevin Porter as Batman, co-director Aaron Schoenke as the Joker, Michael Madsen as GCPD detective Harvey Bullock, and Casper Van Dien as Commissioner Gordon. There are a couple of celebrity cameos including Doug Jones as The Riddler and Chris Daughtry as Dr. Hugo Strange. This 25-minute fan film also finds space to set up cameos from several members of Batman's rogues gallery, including Catwoman, Harley Quinn, Mad Hatter, Poison Ivy, Mr. Freeze, Victor Zsasz, and Killer Croc.
Personally as a fan of their previous work, this writer was a contributor to the funding campaign and it was a nice touch to see my name in the credits as a mini-producer. The story, tone, setting, and direction of the Schoenkes brings nostalgia reminiscent of Batman: The Animated Series as well as the Arkham Asylum video game. It can be noted that small hints of the story could have been inspired by an early-draft synopsis of Ben Affleck's The Batman. The action in this film is minor and if you expect intense action sequences, you might be disappointed, but what it lacks in action it gives in dialogue and psychological narrative. Kevin Porter's vocal performance is incredible and it is heavily inspired by Kevin Conroy's without it being overbearing or an attempt to imitate. His physicality is reminiscent of the Arkham video games and Schoenke's Joker did well in portraying the history between the Dark Knight and the Clown Prince of Crime. The chemistry between the actors can be noted.
Overall, Batman: Dying is Easy is an entertaining fan film. If you are just desperately waiting for Zack Snyder's Justice League, you can check out this short film in the meantime:
What did you think of Batman: Dying is Easy? Comment below and stay tuned to The Cultured Nerd for more updates.
[Source]: Joblo