Zack Snyder Teases Martian Manhunter With New Quote
Zack Snyder Shows off a new image of an armored Cyborg that features a quote by Martian Manhunter.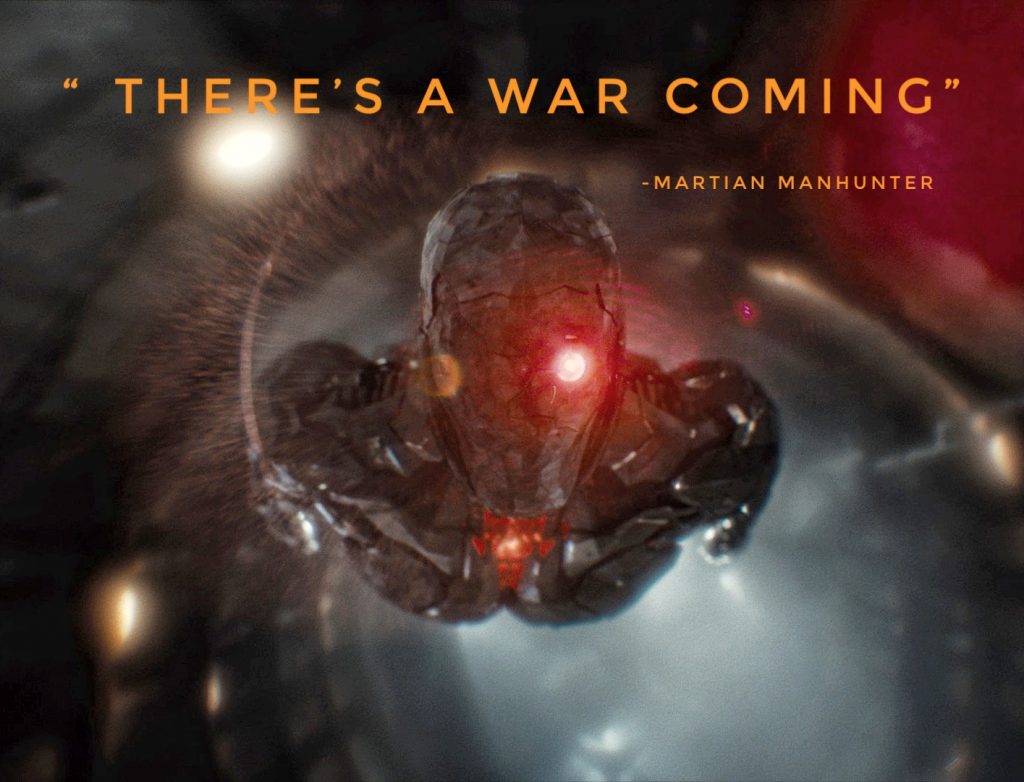 Zack Snyder's Justice League finally arrives next month and fans couldn't be more excited. Over that past few days, Snyder has been sharing image after image about his cut of Justice League. We've gotten some posters for the film, and a new shot of Wonder Woman, but his most recent image is the one that's got everyone talking. The image shows off an armored up Cyborg along with a quote from the one and only Martian Manhunter.
The quote reads "There's a war coming." Martian Manhunter is finally set to appear in the DCEU and he will do so in dramatic fashion when it's time to fight Darkseid. We first seen Harry Lennix's General Swanwick way back in Man of Steel in 2013, and now 8 years later General Swanwick will be revealed to be Martian Manhunter. We don't know much about what we can expect from the Martian Manhunter, but based off an image teased by Snyder, we know he will look really cool. You can check out the image below: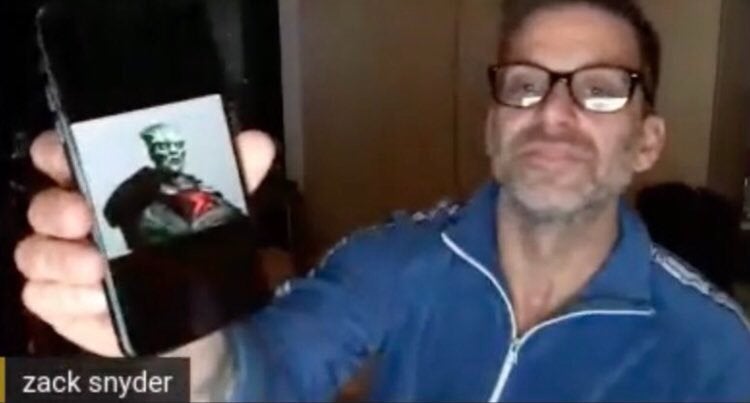 Snyder talks about Lennix's character and how he could play into things. This is what he said:
"Harry Lennix is pretending to be a human being but does a great job, but has this relationship with Lois that started in Man of Steel if you kind of track their relationship. Harry understands there's a relationship between Lois and Clark, who he knows, of course, is Superman."
The quote "There's a war coming" from Martian Manhunter was actually supposed to be said by Green Lantern. This lines up with what The Cultured Nerd previously reported about a human Green Lantern being absent from the film. Jon Stewart would've been the Green Lantern appearing in the film with Hal Jordan appearing another time. You can check out the image tweeted out by Zack Snyder below:
Zack Snyder's Justice League releases on HBO Max on March 18th.
Source: Comicbook.com