[RUMOR]: Keanu Reeves Has Been Offered To Play Kraven The Hunter In Upcoming Spider-Man Spinoff
Knives. Lots of knives. Sony has allegedly offered Keanu Reeves the role of Kraven the Hunter for an upcoming solo ,Spider-Man spin-off film.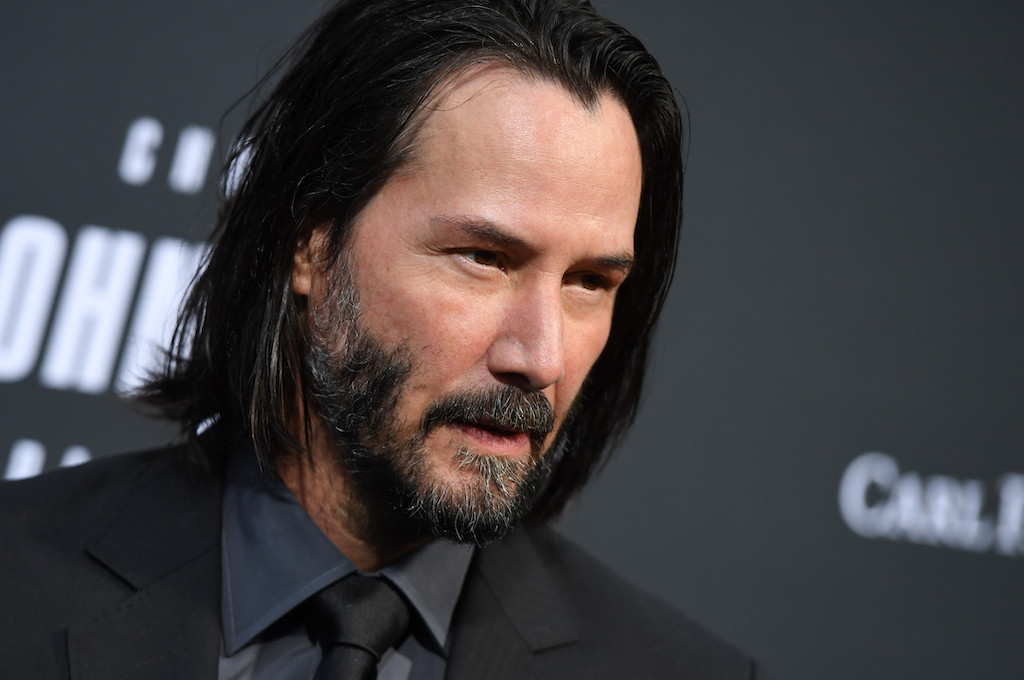 Keanu Reeves has been in Marvel's orbit for many years. It seems he is always either fancasted or in the studios' shortlist for new projects. This week, it has been reported that the Matrix and John Wick star was apparently offered by Sony Pictures the role of Kraven the Hunter for an upcoming solo, spin-off film.
According to a report by The Illuminerdi, Sony has given Reeves an "official offer" to star as  Sergei Kravinoff in a film that will be a "mashup between R-rated action-dramas Man on Fire and Logan". The character is described as a "maniacal big game hunter, specifically on the hunt for Spider-Man". The Sony Pictures Universe of Marvel Characters released 2018's Venom, starring Tom Hardy. The studio's upcoming films include Venom: Let There Be Carnage and Jared Leto's Morbius. Since 2017, Sony has been keen on producing two films featuring Kraven and Mysterio, respectively. The latter made an appearance as the villain in Marvel Studios' Spider-Man: Far From Home, portrayed by Jake Gyllenhaal.
Marvel has been looking to bring Keanu Reeves into either Disney's Marvel Cinematic Universe or the Sony Pictures Universe of Marvel Characters for a long time now. Kevin Feige was quoted in an interview stating the following:
"We talk to him for almost every film we make. We talk to Keanu Reeves about. I don't know when, if, or ever he'll join the MCU, but we very much want to figure out the right way to do it."

Kevin Feige on Keanu Reeves
Feige also recalled that they talked to Gyllenhaal "multiple times" before he accepted the role of Mysterio. Last year, it was rumored that Reeves was considered for the title role of the Disney+ series, Moon Knight, before it went to Oscar Issac. Back in a 2019 interview for BuzzFeed, Reeves stated that he would be interested in portraying a specific Marvel character.
"I don't know, when I was a kid, I always wanted to play Wolverine, so, Wolverine."

Keanu Reeves when asked what superhero would he want to portray.
If he accepts the role of Kraven, it would be Reeves' first comic book movie role since portraying DC's John Constantine in 2005's Constantine. The Kraven project has been confirmed to be written by The Equalizer's screenwriter, Richard Wenk and it will be inspired by the comic book storyline Kraven's Last Hunt. To direct the film, Sony hired Triple Frontier's J.C. Chandor, back in August.
Keanu Reeves has recently completed filming for The Matrix 4 which will be released on December 22, 2021 in theaters and on HBO Max.
Sony's Venom: Let There Be Carnage, directed by Andy Serkis and starring Tom Hardy and Woody Harrelson will open on June 25, 2021.
The untitled Spider-Man 3, co-produced with Marvel Studios will swing in theaters on December 17, 2021.
Daniel Espinosa's Morbius, featuring the surprise return of Michael Keaton's Spider-Man: Homecoming villain Adrian Toomes, will premiere on January 21, 2022.
What do you expect to see in Kraven? Do you think Keanu Reeves will portray the role? Comment below and stay tuned to The Cultured Nerd for more updates.
[Source]: ComicBook & The Illuminerdi