First Teaser Trailer For Zack Snyder's 'Army of the Dead' Revealed
Whil Snyder fans may be looking forward to the release of Zack Snyder's Justice League on March 18th, Zack has just released a teaser trailer for his upcoming Netflix zombie-heist film, Army of the Dead.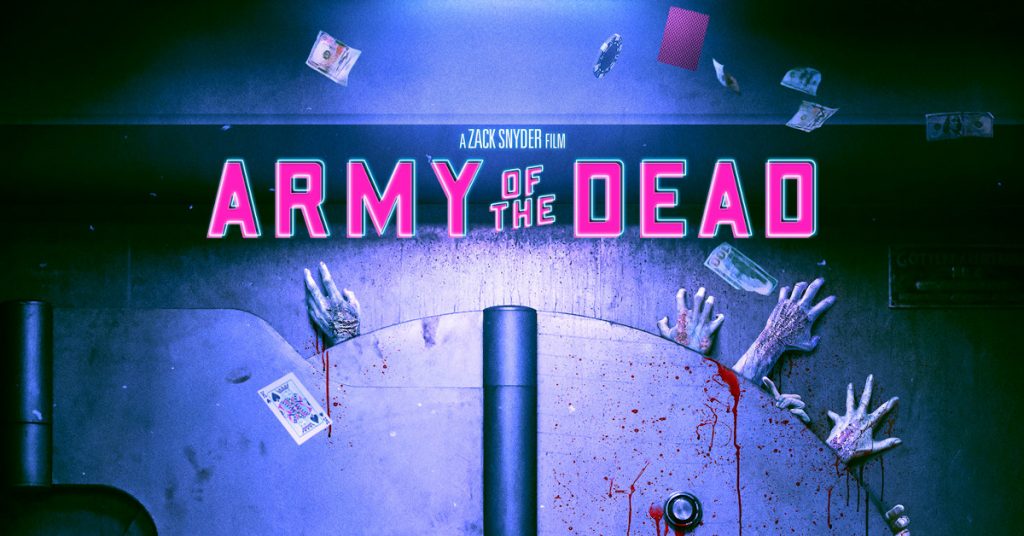 While Zack Snyder fans' current attention is deservedly on Zack Snyder's Justice League, Zack's next film, Army of the Dead, is quickly approaching its recently announced May 21st release date on Netflix. In addition to the confirmed release date, Zack confirmed that a teaser trailer for the film would be released today. Zack has made good on this promise, as he released the first trailer for Army of the Dead earlier this morning. You can check out the official teaser trailer down below.
While fans are sure to see a lot more footage near the film's May release, this teaser does a great job of teasing what's to come, and it showcases Snyder returning to the zombie genre since his directorial debut, Dawn of the Dead back in 2004. Zack Snyder's Army of the Dead takes place following a zombie outbreak in Las Vegas, where a group of mercenaries take the ultimate gamble, venturing into the quarantine zone to pull off the greatest heist ever attempted. Nonetheless, fans of Zack Snyder are in for a treat with the releases of Zack Snyder's Justice League and Army of the Dead quickly approaching. The cast includes Guardians of The Galaxy actor Dave Bautista, Power actor Omari Hardwick, Ella Purnell, Ana de la Reguera, Matthias Schweighöfer, Nora Arnezeder, Hiroyuki Sanada, Raúl Castillo, Michael Cassidy, and Garret Dillahunt.
While we wait for Army of the Dead to release May 21st on Netflix, you can check out Beyond the Trailer host Grace Randolph's interview with Zack Snyder digging into some behind the scene details for Army of the Dead's new teaser down below.
Which Zack Snyder film are you excited for most, Zack Snyder's Justice League or Army of the Dead? What film would you like to see Zack Snyder tackle next? As always sound off in the comment section below and remember to tune in right here at The Cultured Nerd for the latest news surrounding Army of the Dead.