"Army of the Dead" Release Date Announced; A Teaser Is Coming Next Week
Zack Snyder has revealed that "Army of the Dead" will release on Netflix on May 21st. A teaser was also announced for next Thursday.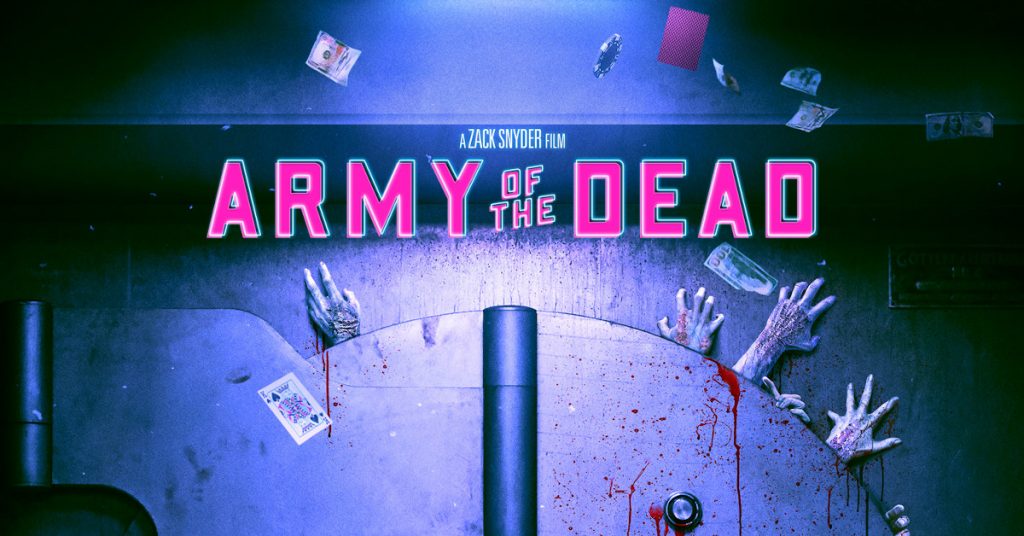 Zack Snyder revealed on Twitter today that his upcoming Netflix film Army of the Dead will release on May 21st. In the tweet, he also revealed that a teaser for the upcoming film will release on Thursday next week. An official poster for the film was also featured in the tweet and it looks amazing.
You can check out Zack Snyder's tweet below:
The film will feature a group of mercenaries that will attempt a heist in the middle of a zombie outbreak in Las Vegas. The film will include an amazing cast that includes Dave Bautista, Garret Dillahunt, Theo Rossi, Hiroyuki Sanada, Ella Purnell, and many more.
Army of the Dead releases on Netflix on May 21st