Box Art for Skyward Sword Switch HD Port Revealed
Checkout the new box art for the HD port of Skyward Sword.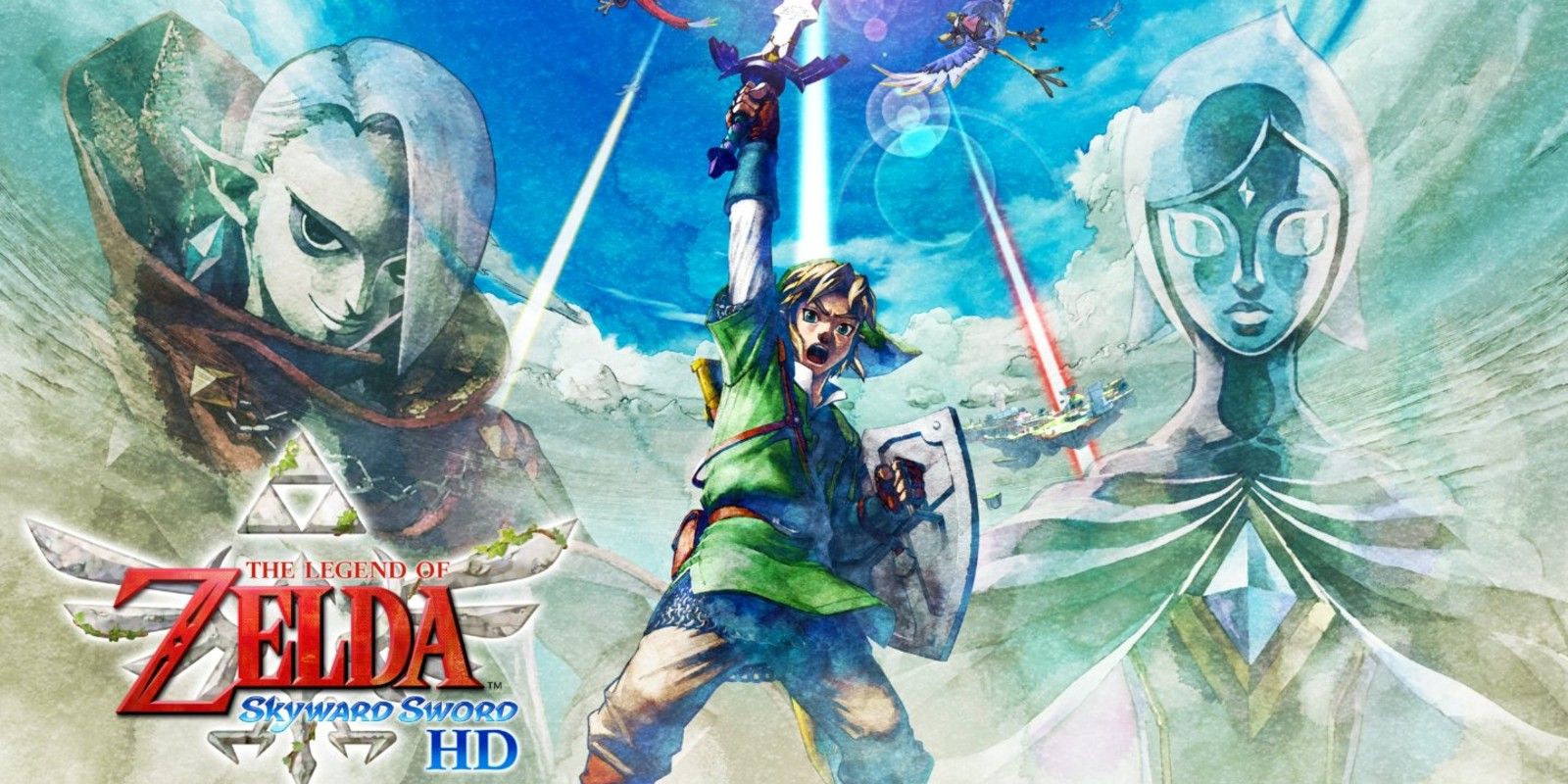 Following the trend of releasing a The Legend of Zelda game every year, Nintendo has recently announced a port of 2011's Skyward Sword coming to the Nintendo Switch later this summer. With the 35th anniversary of the Zelda series having just passed, a remake of Skyward Sword is the perfect way to celebrate the legendary game series. You can check out the official box art for the game below.
Not deviating much from the original box art, the new cover features gorgeous artwork of Link, Fi, and Ghirahim, with Link and Zelda's Loftwings soaring above the floating city of Skyloft.
Originally released on the Nintendo Wii, Skyward Sword is best known for its use of motion controls, allowing Link to swing his sword in whatever direction the player swings the Wii Remote. In order to emulate this, the Switch Joy-Cons will utilize motion control in standard mode, similar to the use of motion control for Super Mario Galaxy from Super Mario 3D All-Stars. However, for hand held mode or players with the Nintendo Switch Lite, a new button system has been designed to work in the same vein, with the player pressing a specific button to move Link's sword in the associated direction.
An awesome brand new pair of Zelda themed Joy-Cons will also launch the same day as the Skyward Sword HD port, featuring designs based off of the Master Sword and the Hylian Shield. As of now, preorders for the Joy-Cons have sold out, but hopefully Nintendo will release more waves in the future. Check in with TCN later for more updates on the Zelda Joy-Cons.
The 35th anniversary of The Legend of Zelda has only just begun, and there has been speculation of more Zelda titles coming to the Switch, such as Ocarina of Time, Majora's Mask, or Twilight Princess, along with the highly anticipated sequel to Breath of the Wild. Time will tell how big the Zelda celebration will last, but for now, fans can preorder The Legend of Zelda: Skyward Sword HD for release July 16th, 2021.