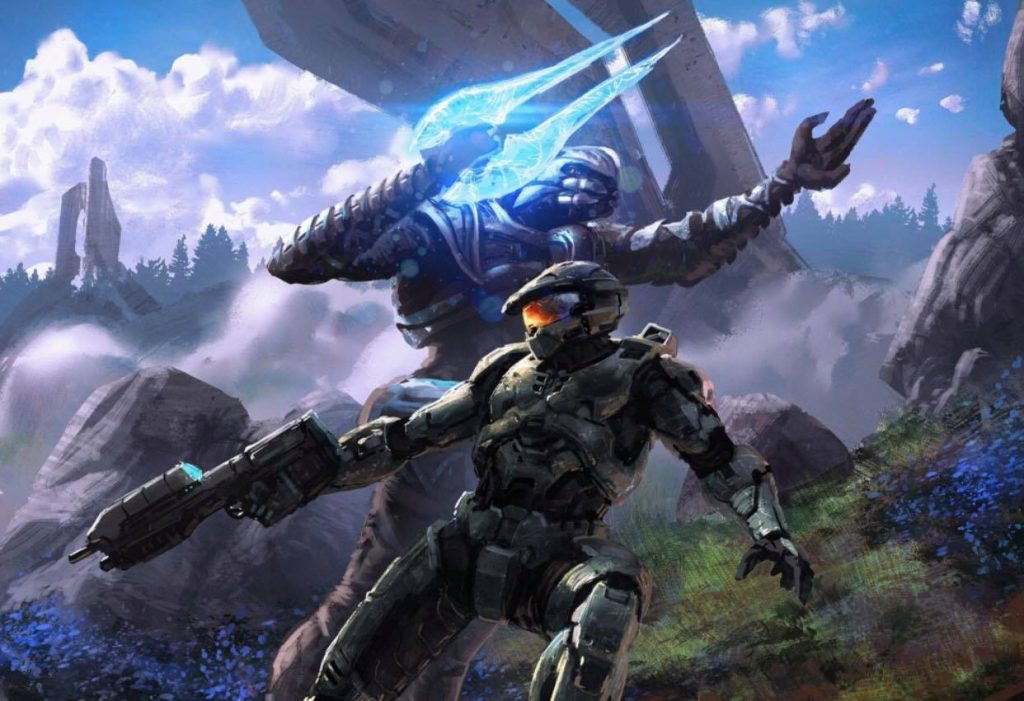 Spartans, suit up one last time. 343 Industries announced today that all Xbox 360 Halo games' online services will be suspended by December 2021.
The studio showed reverence for the series through their Twitter and blog. For many gamers, the Xbox 360 games provided the pinnacle of online multiplayer games in any genre of the medium. 343 Industries recognized this, and plans to send the games off in a "sunset" of phases by next year.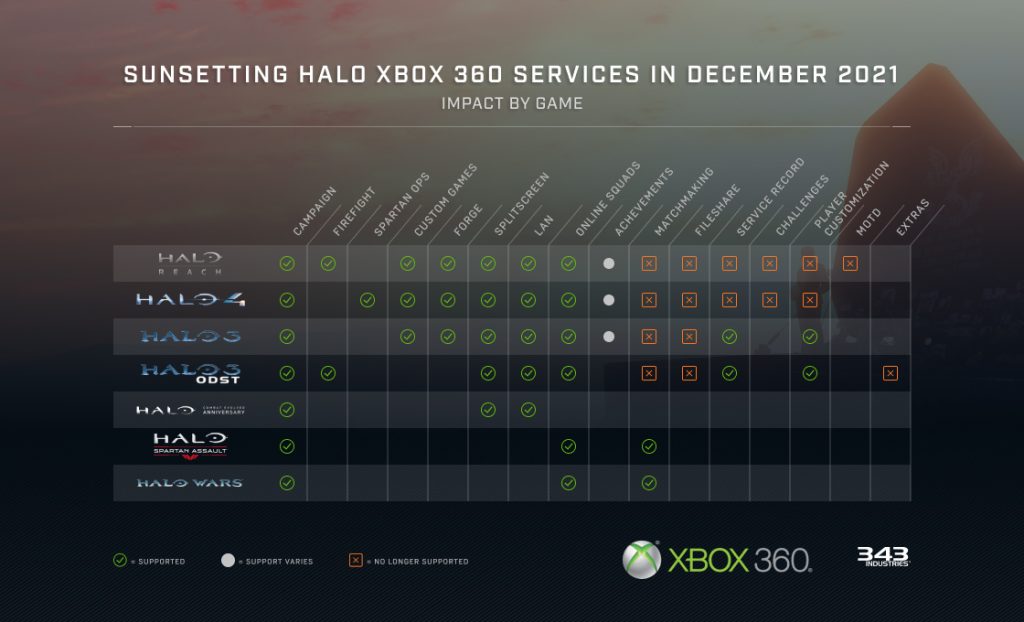 Currently, we're in Phase 2 of a 4-phase cycle until the inevitable date comes. Last fall, the data from older games in the series was transferred to the Master Chief Collection in Phase 1. Currently, Phase 2 has halted digital sales of the Xbox 360 games, although DLC will remain free for now.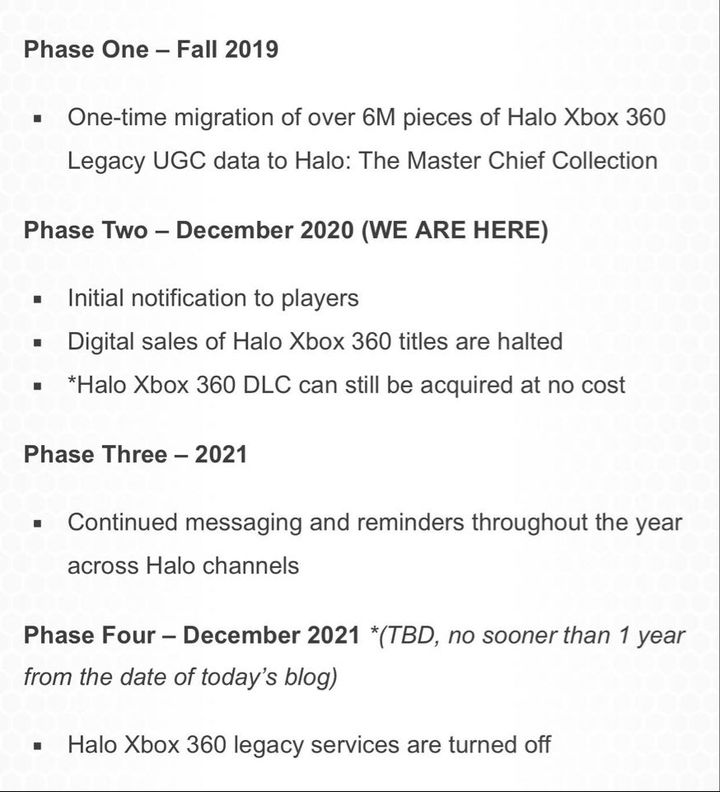 There are some key takeaways here. First, the blog shows that December 18th, 2021 is the soonest the changes could take hold. Second, the Online Squads and LAN services will still be possible for most titles. Halo: Combat Evolved, Spartan Assault, and Halo Wars will see minimal changes. Finally, The Master Chief Collection's versions of the games will not see their services affected whatsoever.
While it's tragic news, the Halo series' multiplayer experience has had a monumental impact on the genre like no other game. If you didn't get a chance to live amidst its legacy, this is your last chance to bask in all of the glory that was playing in the Xbox 360 Halo servers while they're still up.
Will you play any of these legendary games one final time? Let us know in the comments!