Tom Cruise Scolds Crew Members For Breaking COVID-19 Safety Protocols
Tom Cruise stars in the real Mission Impossible: Filmmaking During COVID-19.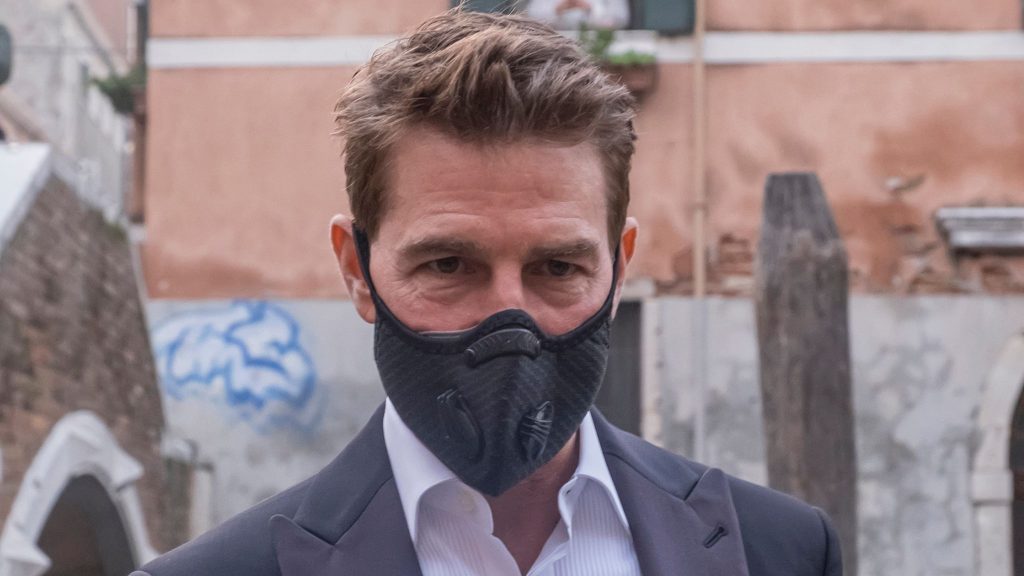 During the week, a leaked audio clip revealed Tom Cruise ranting against members of the Mission: Impossible 7 crew for not following COVID-19 safety protocols.
The Sun initially reported the incident and provided the audio clip. They were able to confirm that Cruise erupted when he spotted two crew members standing too close to each other in front of a computer screen.
You can check out the leaked audio below:
Earlier this Fall, Mission: Impossible 7 resumed production in Italy after the initial shutdown. Nevertheless, the film was delayed in October when 12 people tested positive for COVID-19. Production resumed a week later and they are now filming in London. The U.K's strict public safety guidelines have allowed other blockbusters, like The Batman and Jurassic World: Dominion, to continue working.
Tom Cruise knows that M:I7 is one of the projects that is setting up the example for studios in Hollywood to continue operating and "creating thousands of jobs". Cruise can be heard saying: "people are losing their homes because our industry is shut down. It's not going to put food on their table or pay for their college education. That's what I sleep with every night – the future of this f—ing industry!".
He reiterated his intentions to fire any crew member who does not follow the safety guidelines, but he finished by giving everyone his vote of trust. Cruise has been receiving positive feedback from members of the film industry for his rant, despite the harshness in his tone and words.
Mission: Impossible 7 stars Cruise, Hayley Atwell, Ving Rhames, Simon Pegg, Rebecca Ferguson, Vanessa Kirby, Pom Klementieff, Shea Whigham, Henry Czerny, Esai Morales, and Angela Bassett.
The film is written and directed by Christopher McQuarrie. It is set to hit theaters on November 19, 2021.
What are your thoughts on Tom Cruise's reaction? Comment below. Stay tuned for more updates and Happy Holidays from us at The Cultured Nerd.
[Source]: Variety & DiscussingFilm