'The Batman' Set Photos Reveal Batcave and more of Reeves' Gotham
Set photos from The Batman reveal more details about Gotham City and the Batcave.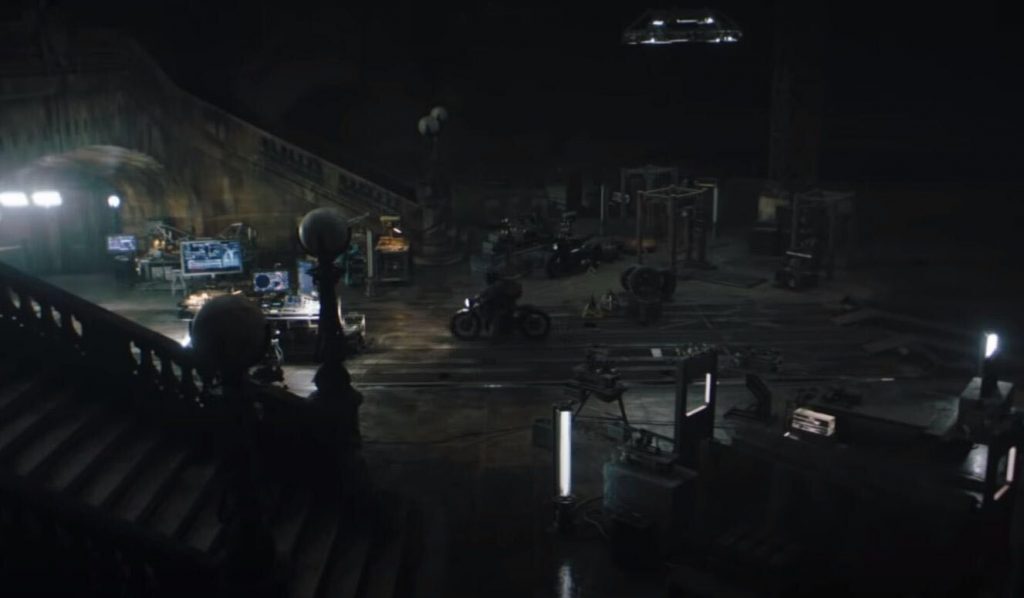 Matt Reeves has repeated many times that his iteration of Gotham City is a character by itself. The production behind 2022's The Batman, starring Robert Pattinson as the Caped Crusader, has placed so much detail into the set design for a gritty, timeless, noir Gotham.
The Batman is currently filming in the United Kingdom, despite new COVID-19 lockdown regulations. Before and after the production shutdown, Reeves and company were filming in Liverpool. After second unit photography took place in Chicago, the movie is back into studio filming at Warner Bros Studios, Leavesden, just outside of London.
Earlier this week, set photos released by Daily Mail U.K. show the set that is being built at the studio lot. The images reveal streets from Gotham, burnt buildings, a snow-covered ice rink, and the outside of the Batcave. You can check out the images below:
During the DC Fandome teaser trailer, fans were able to catch glimpses of the inside of the Batcave. Nonetheless, the set photos reveal the detail that Reeves will be placing when it comes to the exterior of the cave, which is composed of a rocky cliffside topped with trees leading to a body of water. A foot path extending to the interior of the cave can be spotted. The other photos seem to indicate the film's setting will be leading into winter. The burnt buildings and ice-rink could either be the headquarters for one of the film's villans, or it could be a reference to other characters. The set designs at Liverpool and Chicago have planted many easter eggs for other characters of the Batman mythos.
You can check out the teaser trailer below:
The Batman stars Robert Pattinson, Zoë Kravitz, Paul Dano, Jeffery Wright, John Turturro, Peter Sarsgaard, Andy Serkis, and Colin Farrell. It is expected to continue filming at least until February 2021.
Vengeance will glide into theaters on March 4, 2022.
What do you think these set photos are representing? Comment below and stay tuned to The Cultured Nerd for more updates.
[Source]: ComicBook & Daily Mail U.K.