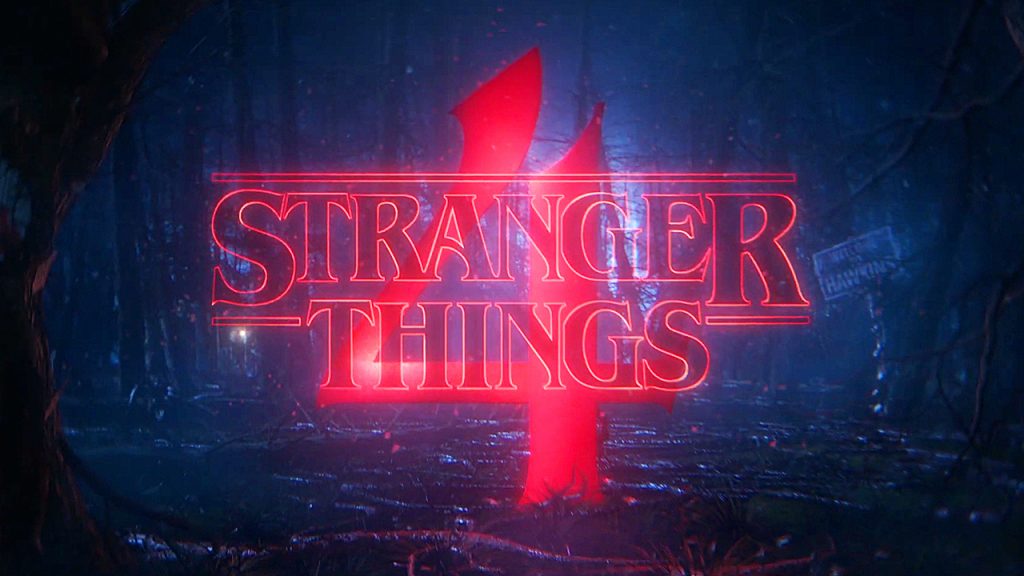 In honor of Stranger Things Day, the show has released a new image teasing the "Hellfire Club," a mysterious group that will feature in the show's next season.
Not much is known about the Hellfire Club, besides that they are the namesake of the first episode of season 4, revealed a year ago on Stranger Things Day 2019. It has been theorized since that the Hellfire Club is a nod to the X-Men villain group of the same name; after all, this would not be the series' first reference to comic books.
With one of the most recent Stranger Things social media posts Friday, we now have a look at the Hellfire Club's logo, as well as a shot of actor Gaten Matarazzo, who plays Dustin, wearing a shirt with the same design on it, offering speculation for just what exactly the Hellfire Club is.
While we still don't know who exactly makes up the Hellfire Club, the dice in the logo point towards Dungeons and Dragons, a game accused of being Satanic in nature in the 1980's. The game's relevance to the show, as well as the shot of Matarazzo wearing the Hellfire Club shirt, suggests this is the new name of the Party: Mike, Lucas, Dustin, and Max, as well as Eleven and Will, who left Hawkins at the end of season 3. This would line up well with the photo's caption, which says, 'The Hellfire Club is looking for new members," hinting that the group will expand in season 4.
Stranger Things has posted a few other behind-the-scenes images to celebrate the show's unofficial holiday; these can be found on Instagram and Twitter. Created by Matt and Ross Duffer, the show's ensemble cast includes David Harbour, Winona Ryder, Millie Bobbie Brown, and Finn Wolfhard, to name a few. Seasons 1-3 are available on Netflix. Season 4 has no current release date.