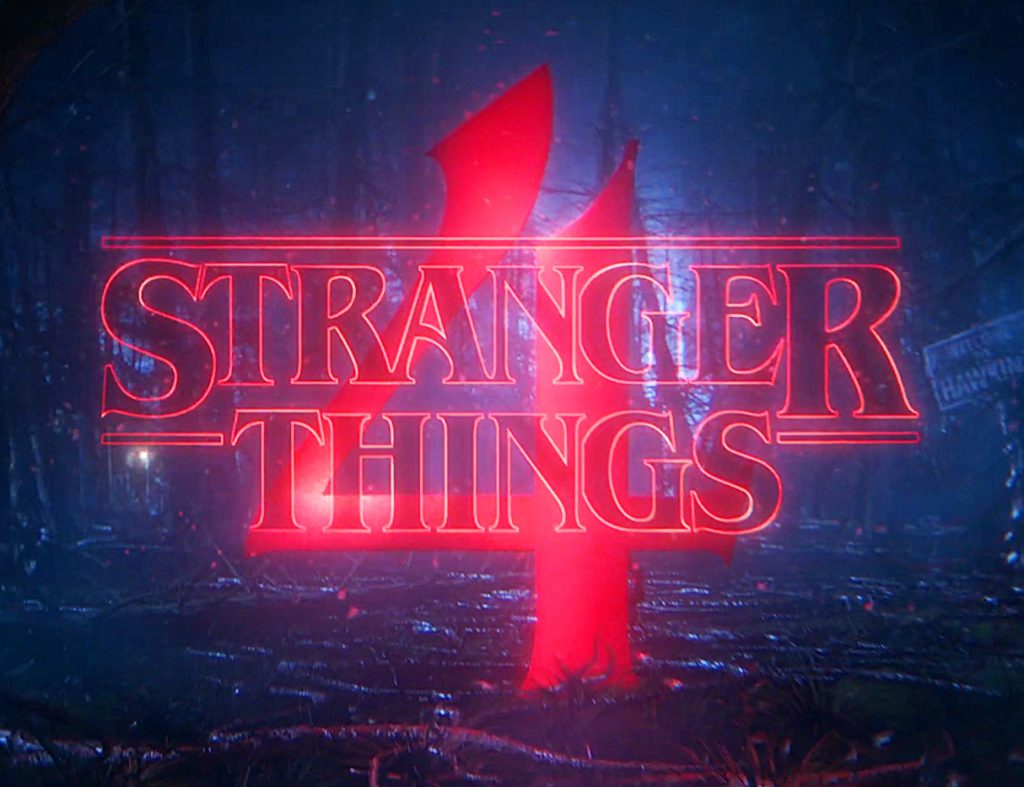 A new image has been posted to the Stranger Things Twitter and Instagram accounts, teasing what's to come for the Netflix series' fourth season.
With Stranger Things 4 on production hold for several months due to the coronavirus, content for the show has been awfully dry since the release of a teaser in February, which revealed Jim Hopper's return in the next season. The post shared on Instagram and Twitter not only gives fans a vague tease of what's in store for the coming season, but also confirms the show has finally resumed production.
With the vague caption "meanwhile in the upside down," the image shows a clapperboard in a darkened room, the lighting of which matches the Upside Down in the show. The background is out of focus, but it looks to be another portal, similar to the machine seen at the end of season 3. Perhaps this scene could explain how Hopper survived the explosion in last season's finale; with no context provided for the image, all fans can do is speculate over what it means.
Stranger Things was created by Matt and Ross Duffer, and stars an ensemble cast including actors David Harbour, Winona Ryder, Millie Bobby Brown, and Finn Wolfhard, to name a few. While season 4 currently has no release date, seasons 1-3 can be streamed on Netflix.