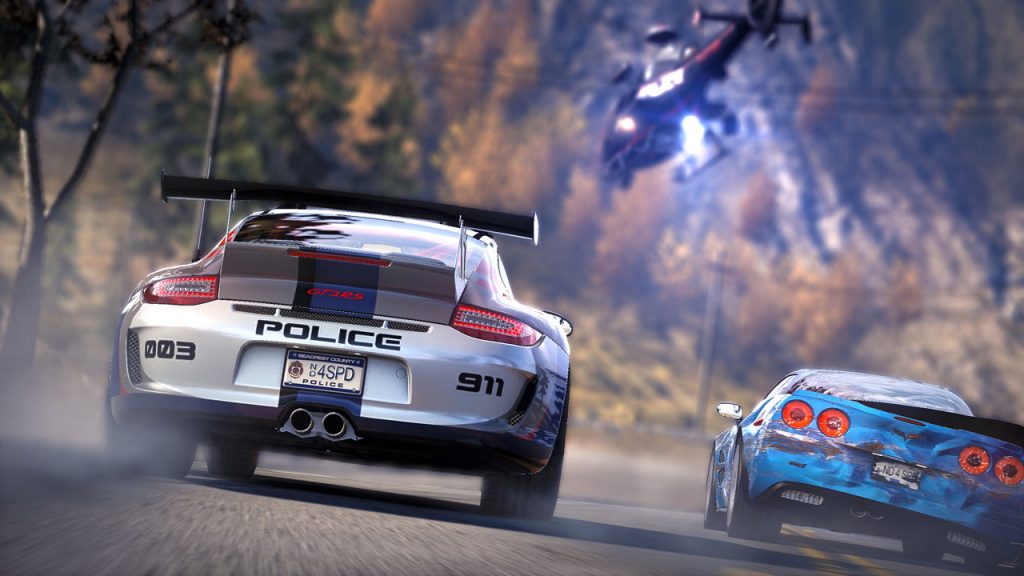 An announcement is set to be made by EA this coming Monday, October 5th, that could be possibly be teasing a remastered version of 2010's Need For Speed: Hot Pursuit.
The official Need For Speed website has a mysterious timer that is set to come to an end on Monday October 5th at 11am ET. The timer is accompanied by a cryptic message saying "5:10. How did he go so fast? Five ten. 'Call Big Joe's Pizzeria on 0800-510-510-510.' There's got to be a way to fix this."
The official Need For Speed Twitter account has been Tweeting some pretty mysterious Tweets recently that could very well be related to the announcement. You can check out a few of those Tweets (in order) below:
Whether this is a brand new Need For Speed game or the speculated NFS: Hot Pursuit remaster, we will find out tomorrow. Stay tuned to The Cultured Nerd for more information.
What are you hoping EA reveals tomorrow? Let us know in the comments!
Source: IGN.