Cineworld Is Set To Close All Regal Cinemas In The U.S, And All Cineworld Cinemas In The U.K., As Early As Next Week
Variety is reporting that Cineworld is planning on closing down all Regal Cinemas in the U.S. and other various cinemas in the U.K. and Ireland as early as next week.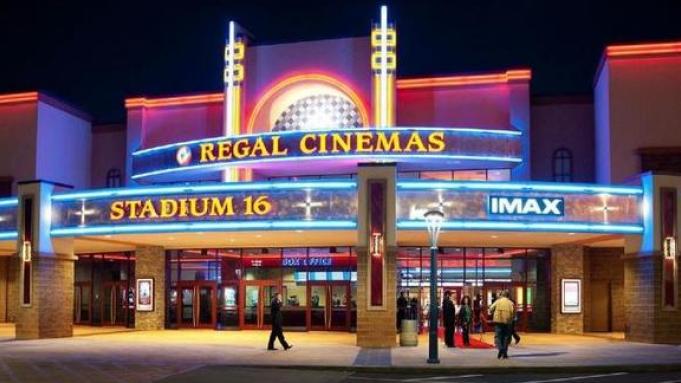 Variety is reporting that Cineworld is planning on closing down all Regal Cinemas in the U.S. and all Cineworld Cinemas in the U.K. and Ireland as early as next week.
The COVID-19 Pandemic caused movie theater chains around the world to temporarily closed down earlier this year, but now it seems that those closings will last a lot longer than expected. In the U.S., Regal Cinema is the second largest domestic chain with 543 locations, with Cineworld being the biggest in the U.K.
Hearing the news about these popular theater chains closing is unfortunate news. Having theaters close down during the Pandemic was something that was expected, but having entire theater chains close, especially Regal Cinemas, was definitely unexpected. While discussing their half-year results, Cineworld had this to say regarding the COVID-19 Pandemic:
"If governments were to strengthen restrictions on social gathering, which may therefore oblige us to close our estate again or further push back movie releases, it would have a negative impact on our financial performance and likely require the need to raise additional liquidity."
In a series of Tweets over on Twitter, the Cineworld Action Group posted about the sudden closings and went on to talk about there being "no consultation with staff whatsoever." You can check out the Tweets below:
Cineworld also took to Twitter to issue a statement to confirm and address the situation. You can check out the tweet below:
This shocking news follows the announcement that the upcoming James Bond film starring Daniel Craig, No Time To Die, will be delayed until April next year. There is no word yet on if or when these cinemas will reopen, but it is possible that if they were to reopen, it won't be until 2021.
This is also untimely news because movie theaters across the country have slowly began to reopen and it could have a big impact on Hollywood. Earlier this week on Wednesday, various writers, directors, and many theater owners began asking for some type of relief efforts for film exhibitors. Some of the names include James Cameron, Jordan Peele, and even Clint Eastwood. Together they and many others took to signing a letter to the federal government in an attempt to get support for the film industry in these trying times. Below is a snippet of the letter:
"Absent a solution designed for their circumstances, theaters may not survive the impact of the pandemic. Cinemas are an essential industry that represent the best that American talent and creativity have to offer. But now we fear for their future."
Hopefully here soon we will hear more about if the film industry will receive any of the relief efforts they are asking for. Stay tuned to The Cultured Nerd for more information.
What are your thoughts on this shocking news? Let us know in the comments!
Source: Variety, Los Angeles Times