Vampires VS The Bronx: Tio Gabe's Movie Night Recommendation
Vampires VS The Bronx is Netflix's new addition to the Halloween season.
Okay, so The Cultured Nerd has other writers that will be able to breakdown a film on technical merits and give it a score on various criteria, but I am just not that writer. I will tell you if something is worth your time to watch. In fact, I likely only write things about things I like cause why waste your time writing things that may crush your soul?
Now let's set aside that intro, cause Netflix has a new original movie that will be fun for the family to watch this Halloween, and hopefully for Halloweens yet to come. They dropped Vampires Vs The Bronx on October 2nd, and you don't want to sleep on this.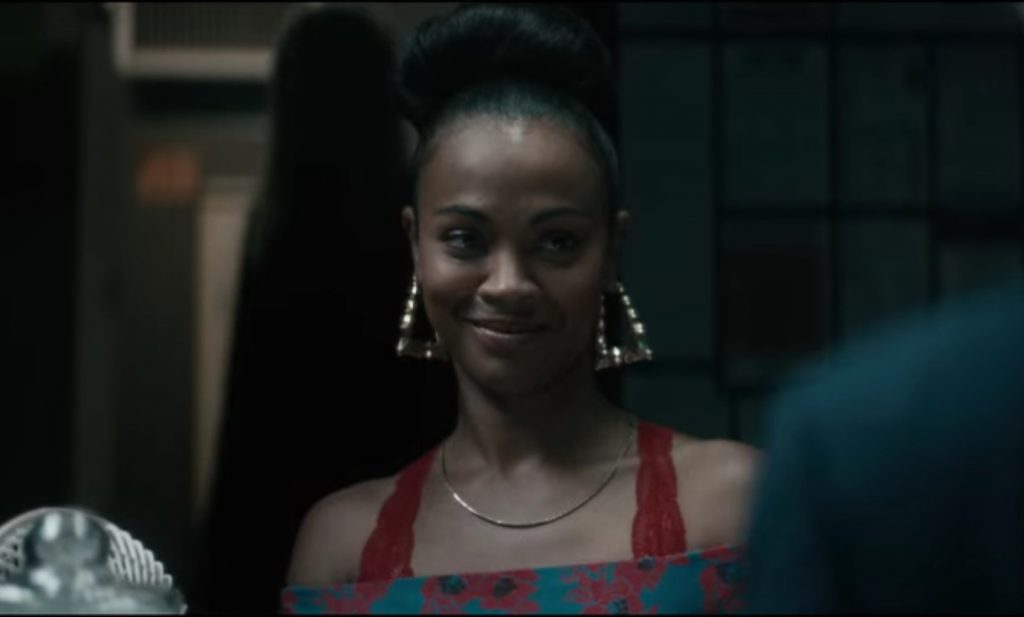 Quick rundown: making a cameo we see Zoe Saldana "giving us a Scream/Drew Barrymore moment", talking up her last customer of the night, only to learn that she's selling the shop and dippin out of the neighborhood. Unfortunately, we see that she becomes a meal right after she signs over her shop. We are introduced to Miguel aka Lil Mayor going around his block posting flyers for a block party to save the bodega (corner store).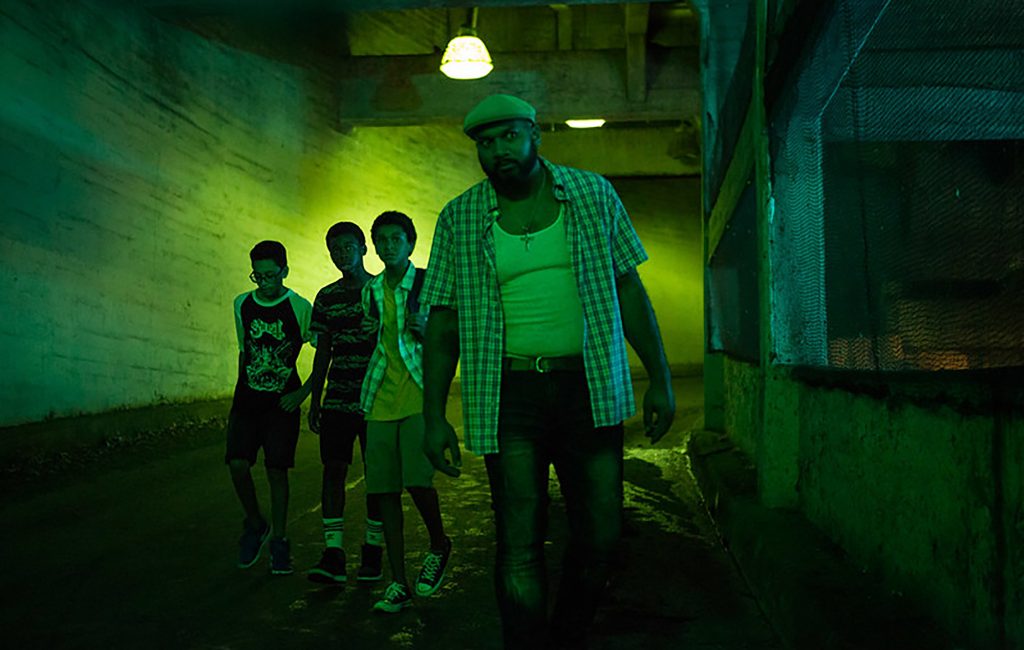 The bodega is run by Tony, played by The Kid Mero of Desus & Mero, and he somehow looks like a few of my Tios (uncles).  We also see that real estate company Murnau Properties, whose logo happens to be Vlad the Impaler, is buying up spots all over the neighborhood. Miguel's boy Bobby tries to run game for Miguel with Rita, but his game isn't that great. We are then introduced to the final of this trio, Luis, followed quickly by Father Jackson, played by Method Man.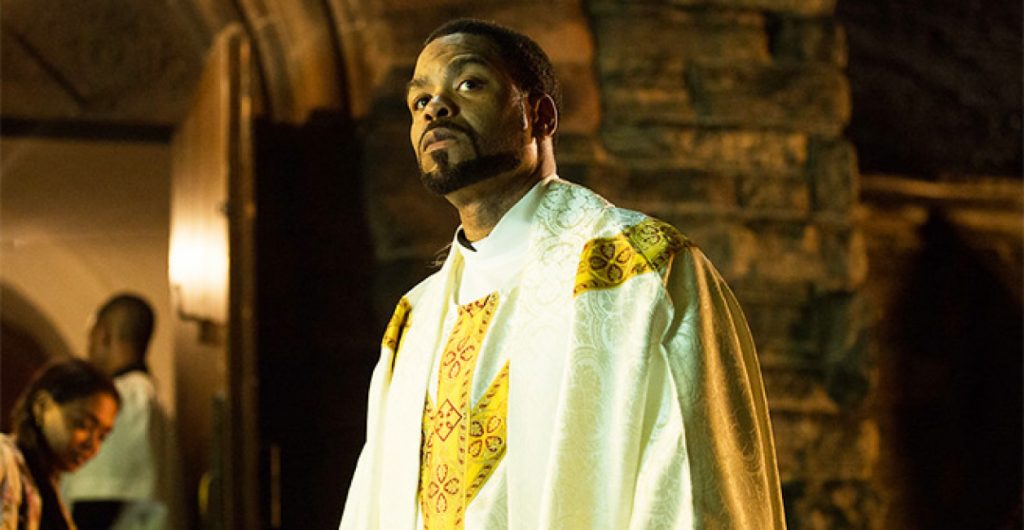 This movie is directed by Oz Rodriguez, whose director credits include episodes of A.P. Bio, Saturday Night Live, Michael Che special 'Michael Che Matters.' Rodriguez and his co-writer Blaise Hemingway have written an insightful look into a small Bronx neighborhood without making it feel like a parody. We see the bodega as the center of the neighborhood, with grown men playing cards outside, mothers yelling from windows, and Spanish being spoken without it feeling shoehorned in. Also we see the prototype Desus & Mero choppin' it up about a new Murnau property. The kid's responses to the danger facing their neighborhood drive this story and the kids do a great job.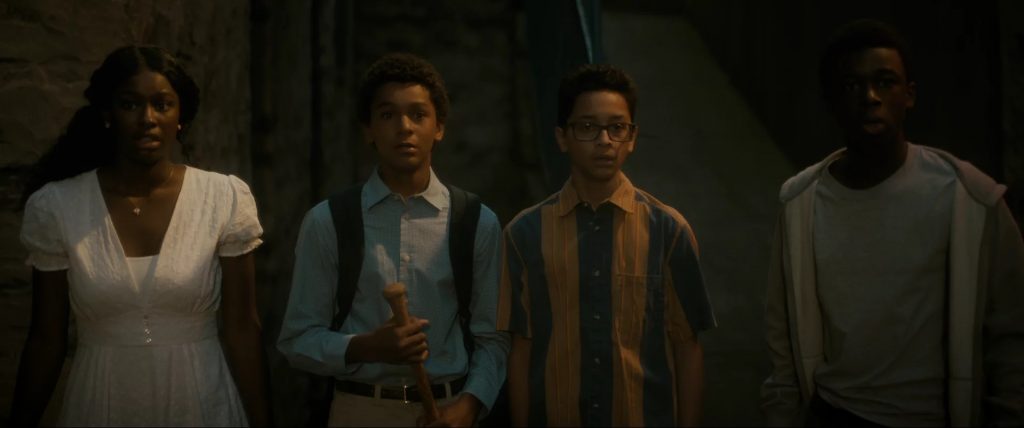 Now I want to leave the rest for you to watch, though during my first watching of the movie I did live tweet enough that both Rodriguez and Hemingway liked and tweeted back, so that was cool. I do not know if the intention was to film a family friendly vampire story, but this movie accomplishes telling a genuine vampire movie without excluding all but the youngest members of any household. The gore factor is cut down to a minimum with the style of vampire death VvsTB being similar to Blade where the vampire turns to ash. So, no blood, just a bit of flame and 'poof' the vampire is gone. I love the inclusion of Blade directly shown in the movie, but you also get some Lost Boys vibes from the boys prepping.
A theme that comes up a few times is the value of a life based on where you are from. By the end we see that the attitudes about one's value do change for the better.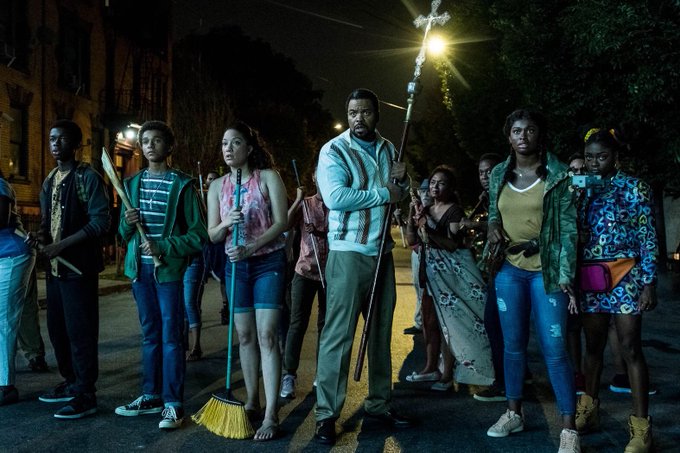 So, grab some popcorn, maybe add some garlic adobo (wink) on it, get your drink of choice, and kick back for a good time. YERRR BX ALL DAY!