Amazon Studios to Purchase Eddie Murphy's "Coming 2 America" from Paramount
Amazon Studios is in the process of obtaining "Coming 2 America", the sequel to the 1988 Eddie Murphy hit, from Paramount Pictures. The film was originally intended to be released theatrically but that doesn't seem to be a financially successful route amid the coronavirus pandemic.
The long awaited sequel to the 1988 classic Coming to America starring Eddie Murphy and Arsenio Hall will finally be available to watch on Dec. 18th. The film was originally produced under Paramount Pictures with the intention of being released in theaters worldwide. However, with the ongoing coronavirus pandemic forcing chains like Regal and Cineworld to temporarily shutdown all of their US and UK cinemas, the idea opening a film in a movie theaters has quickly been thought to be financial suicide.
This deal between Amazon Studios and Paramount Pictures reportedly cost the corporation somewhere in the ballpark of 125 million, and that includes the pre-established marketing tie-ins for the film. Fast food mega-chain McDonald's and worldwide whiskey chain Crown Royale both have contracts to promote Coming 2 America leading up to it's eventual release, and it looks like these tie-ins will remain intact while the film transfers over to Amazon Studios.
The first film was a hilarious and raunchy comedy directed by the great John Landis (Animal House, Trading Places, The Blues Brothers). The original story centered around a charming but lonely prince who left his native (fictional) country of Zamunda to escape an arranged marriage, eventually finding love organically in New York City. At the time, the film was perceived as a massive success, garnering 128 mil domestically, and nearly 300 mil worldwide at the box office in 1988.
The upcoming sequel will once again see Prince Akeem and his best friend Semmi (Arsenio Hall) return to NYC in search of a son he never knew he had. The sequel will kick-off with Prince Akeem set to become king, except on one condition, he has to uphold his father's dying wish to find his son and appoint him as the rightful prince of Zamunda. This mysterious off-spring named Lavelle is described as a "street-savvy Queens native." Original actors Arsenio Hall, James Earl Jones, Shari Headley, Louie Anderson and John Amos are all set to return as their respective characters. New additions include Tracy Morgan, Wesley Snipes, and Leslie Jones appearing in supporting roles. You can see some set photos from the production below: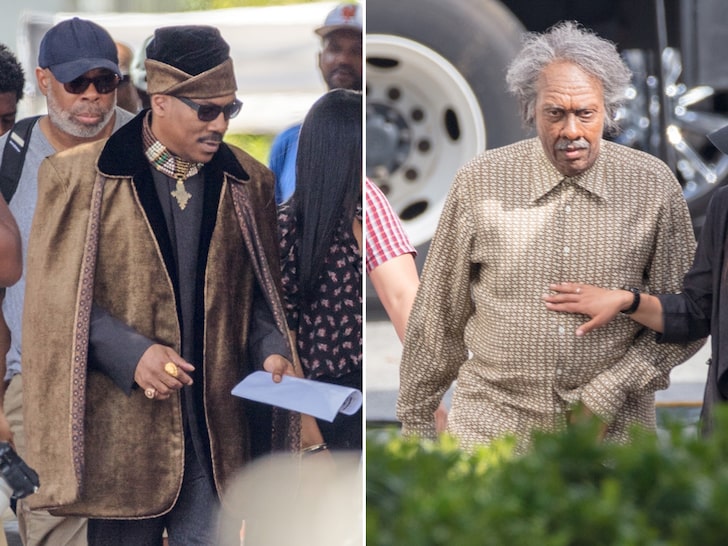 Below is a comparison shot from a set photo of the sequel as well as a photo from a scene in the original Coming To America (1988).
A tentative Christmas day release for Coming 2 America was discussed at Paramount but ultimately found to be too risky. The studio then shopped the sequel around to multiple streaming services like fellow Viacom owned company CBS All Access. Amazon Studios has been making a push recently to get into the forefront of movie streaming, aiming to become a real competitor with the likes of Netflix. The streamer just recently purchased and scheduled Borat Subsequent Moviefilm for release on Oct. 27th. The Tom Clancy adaptation Without Remorse, another Paramount Pictures film starring Michael B. Jordan, was also snatched up by Amazon, alongside the Regina King directed drama One Night In Miami, which has already garnered some oscar buzz.
Coming 2 America is one of several projects that Paramount has decided to sell in the past year, including Without Remorse, and the new Aaron Sorkin film Trial of the Chicago 7 and the action comedy The Lovebirds, starring Kumail Nanjiani, both went to Netflix. With the future of in-person cinema still very much up in the air with major markets like L.A. and NYC keeping theaters closed, it's hard to argue with studios making the decision to port their feature films over to streaming services. Cinemark and AMC are the only two currents chains currently open in the US, and the only sole blockbuster scheduled for a theatrical release is Wonder Woman 1984 (WW84) on Dec. 25th.
Coming 2 America is expected to stream to Amazon Prime Video Dec. 18th.
Are you excited to see Eddie Murphy and the gang back together again? Are you okay with a majority of film studios opting to stream their upcoming films rather than release them theatrically? As always, let us know what you think in the comments below or share your thoughts via the TCN official Twitter account.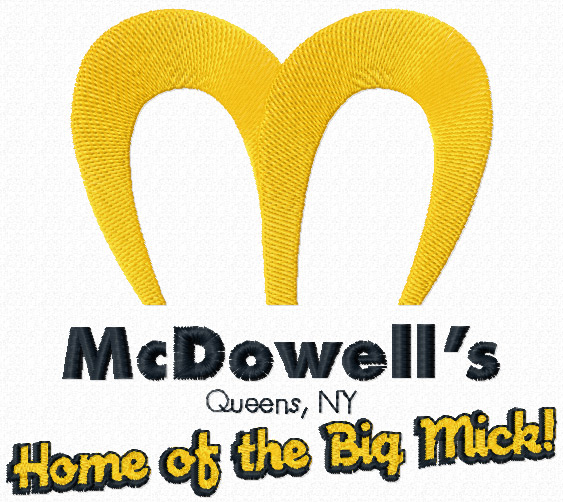 [Source: variety]