Set Photos of Tom Holland and Mark Wahlberg Emerge from the "Uncharted" Film
Quick looks of Tom Holland and Mark Wahlberg as Nate and Sully from the "Uncharted" film.
A few behind-the-scenes shots of the Uncharted film have surfaced online, giving us our first looks at Tom Holland's Nathan Drake and Mark Wahlberg's Victor "Sully" Sullivan. The movie is currently being filmed in Berlin, where a few fans managed to snap some photos of the duo.
The photos show Nate and Sully dressed a little more formal than their usual wardrobe, but fans of the video game series might recognize these outfits from a particular chapter in the fourth game. In Uncharted 4: A Thief's End, Nate and Sully wear formal attire to not arouse suspicion as they break into an illegal auction to steal a pirate treasure map, which has fans theorizing Nate and Sully will be up to some similar thievery in the film.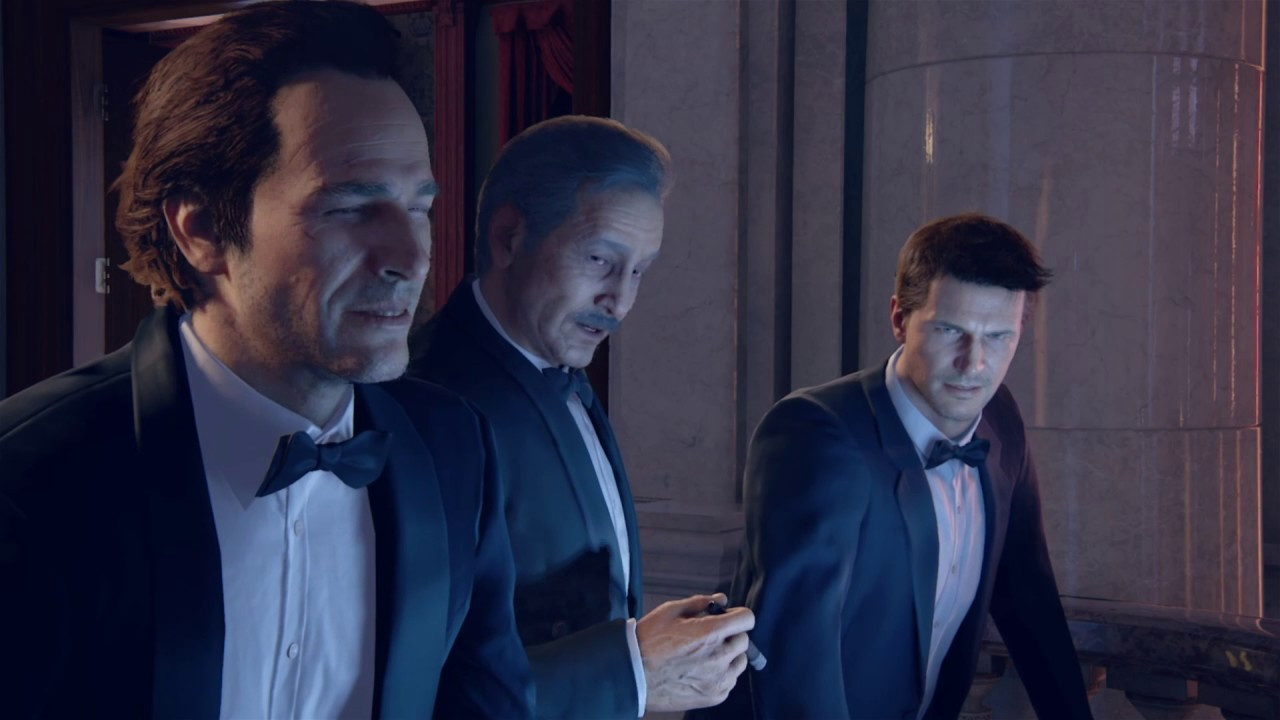 Fans of Uncharted have also taken notice to Wahlberg's lack of a mustache, one of Sully's most prominent features in the video game series. This film, however, is meant to be a prequel to the games, so hopefully we will get to see Wahlberg grow into the mustache by the end of the film.
A video later surfaced showing off Holland's Nate serving drinks as a bartender to customers. We can see Nate is wearing something similar to his outfit in the previous leak, hinting that these scenes might take place at the same part of the film.
We don't get a lot of context from either of the behind-the-scenes leaks, but it looks like Holland is already easing into the role of a younger Nathan Drake.
Uncharted starring Tom Holland as Nathan Drake, Mark Wahlberg as Victor Sullivan, and directed by Ruben Fleischer hits theaters July 16, 2021.