J.K. Simmons hints to more of his J. Jonah Jameson in "Spider-Man 3"
J.K. Simmons may not be done playing John Jonah Jameson, the editor-in-chief for the Daily Bugle. His portrayal in Spiderman: Far From Home was phenomenal but surely isn't over yet.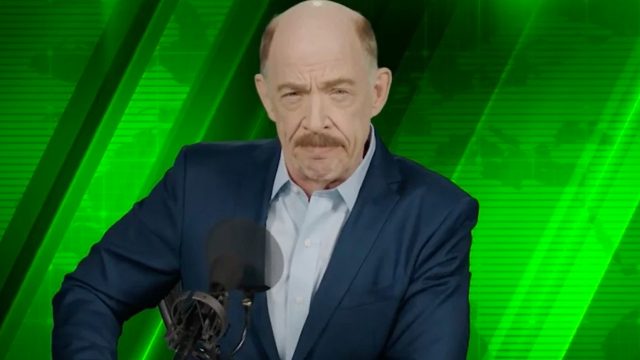 One of the biggest surprises in Marvel's Spider-Man: Far From Home was the inclusion of J.K. Simmons reprising his role as Daily Bugle editor in chief. Even though in the MCU the Daily Bugle isn't a news powerhouse like in Sam Raimi's Spider-Man projects, fans were still stoked to see Simmons back as the fictional character.
In a recent interview with Collider, Simmons talked about reprising the role in the future of the MCU:
"There is a distinct chance, there have been discussions, and I'm not going to say anything definitive [laughter] because I don't know if I'm allowed to. But yes, I'm very optimistic that I'll have some more J.J.J. in my future."
Simmons then went on to discuss some questions he had following his cameo:
"The only thing we didn't a hundred percent see eye to eye on, I think, was how much is this character going to be the character from, I think, the comic books and from the Sam Raimi original trilogy, and how much do we want to evolve it and to have it be more contemporary or more… you know."
Simmons followed by discussion JJJ's baldness and how quickly the cameo was put together:
"Which I think honestly, that decision might've just been them going, 'We don't have time to make a wig. We got to shoot him tomorrow in the office. So, J. Jonah Jameson either lost his hair in the last few years, or he was wearing a hairpiece the whole time. I don't know, you pick."
Simmons performance in the original Spider-Man was perfectly executed and comic-book fans absolutely love his performance. Simmons portrayal of the hot-head editor-in-chief makes it one of the most iconic roles in comic-book cinematic history.
The Cultured Nerd will continue to monitor the rumors and talks that Simmons has in the MCU to continue to grow his character.