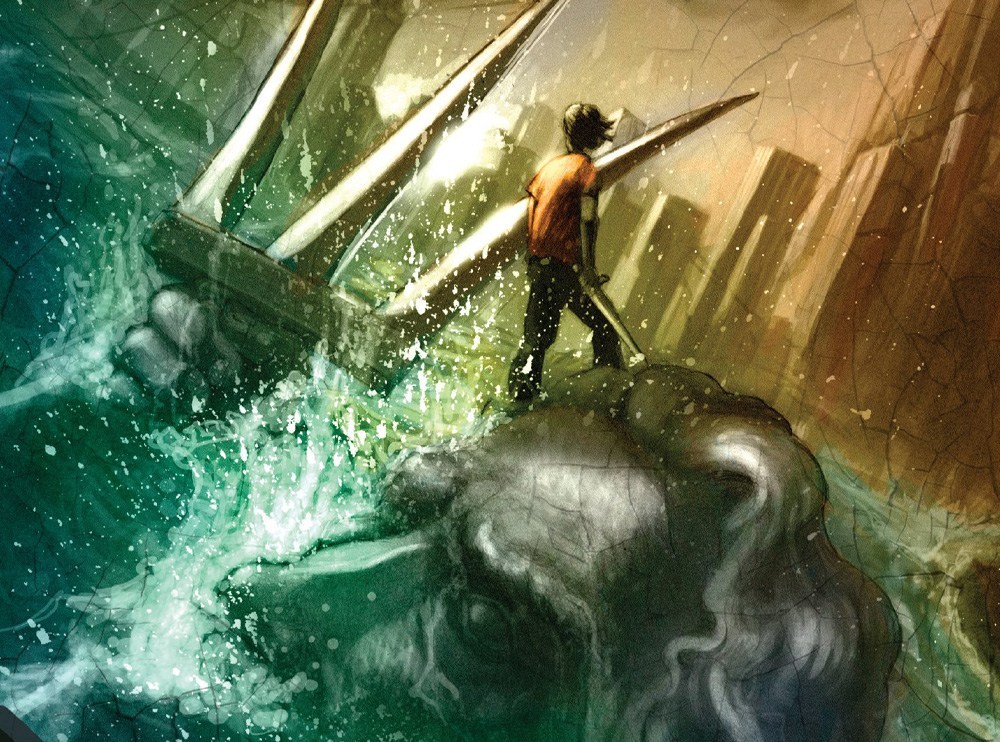 Rick Riordan, the author behind Percy Jackson and the Olympians, and his wife Becky have provided more details about the upcoming Disney+ adaptation of the acclaimed book series.
Although films were made for the first two Percy Jackson novels, The Lightning Thief and The Sea of Monsters, fans have been demanding a more faithful on-screen adaptation of the series for years. Riordan was happy to oblige, as he took to Twitter in May and made the announcement of a Disney+ series adapting the books, with the author himself overseeing the project. He specified that both he and his wife would be involved through every step of the series' production.
Earlier this week, the Riordans provided a status update on the Disney+ show. Becky revealed the outline for the pilot was close to completion and that there have already been talks with the studio—a sign that the ball is already rolling with the project.
Rick also took to Twitter in response to a fan asking when the series will release; the author said the soonest the series would release is probably two years. Rick cited the show being in its early writing stage and how complicated the filming process is compared to writing a book, especially considering the current pandemic.
That we will have to wait at least two years for a faithful adaptation of Percy Jackson and the Olympians is certainly disheartening for fans. However, we can sleep easy knowing that the series' creator is working hard on a final product that will satisfy long time followers of the franchise, and hopefully introduce the heroes of Camp Half-Blood to a new generation of fans.