[Retrospective] Clerks (1994) *SPOILERS*
A retrospective look at "Clerks," Kevin Smith's motivations and the history behind one of the most iconic films in movie history.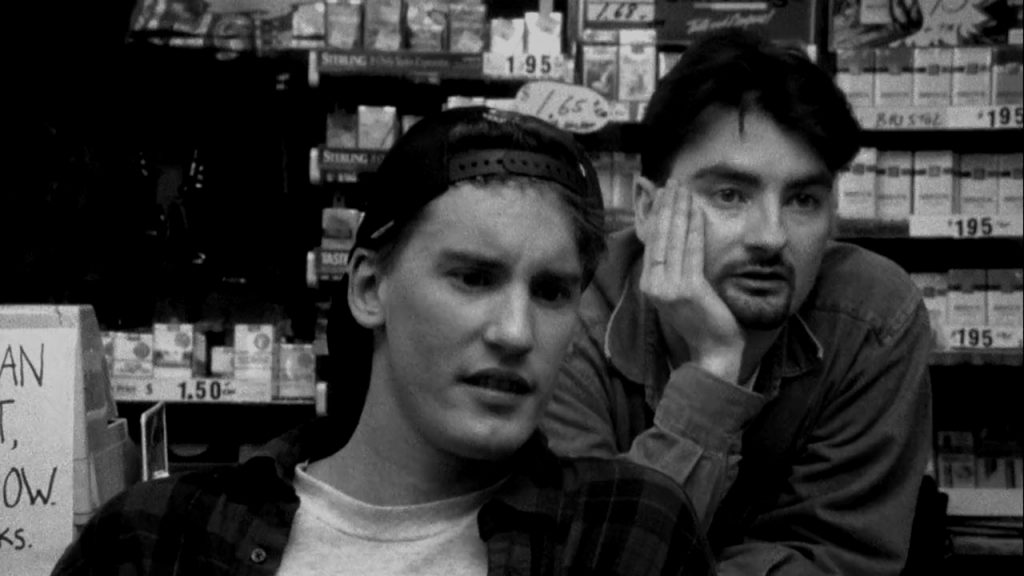 When Kevin Smith was younger, he got a job at the Quick Stop Convenience store and R.S.T. Video. After seeing Richard Linklater's Slacker (1990), Smith was inspired to make his own small-scale movie with some friends from high school. After dropping out of film school, he got together with his friends Scott Mosier, David Klein, and Jason Mewes and made Clerks. Smith sold his prized comic book collection, maxed out 3 credit cards, and got an insurance settlement to raise the $27,575 needed to finance the movie. They shot the film for 21 straight nights from the hours of 11 pm to 4 am. Smith was still working at the Quick Stop at the time and would only get an hour or two of sleep before having to get up and go back to work. It was released in a string of independent theaters before finally being picked up by Miramax for distribution, and the rest is history.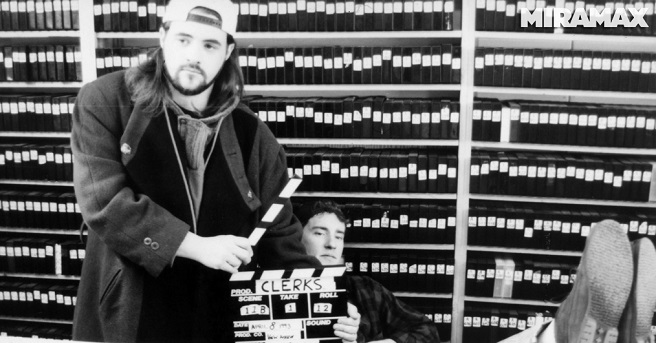 The plot follows a day in the life of Quick Stop Groceries employee Dante Hicks (Brian O'Halloran). Throughout the day he experiences trouble with annoying customers, and overall direction in life, all with his friend and employee of R.S.T. Video, Randal Graves (Jeff Anderson). Meanwhile Dante is torn between his current girlfriend Veronica (Marilyn Ghigilotti), and his ex-girlfriend Caitlin Bree (Lisa Spoonauer). By the end of the film, his inability to choose costs him his relationship with Veronica and he's left alone to ponder what to do with his life.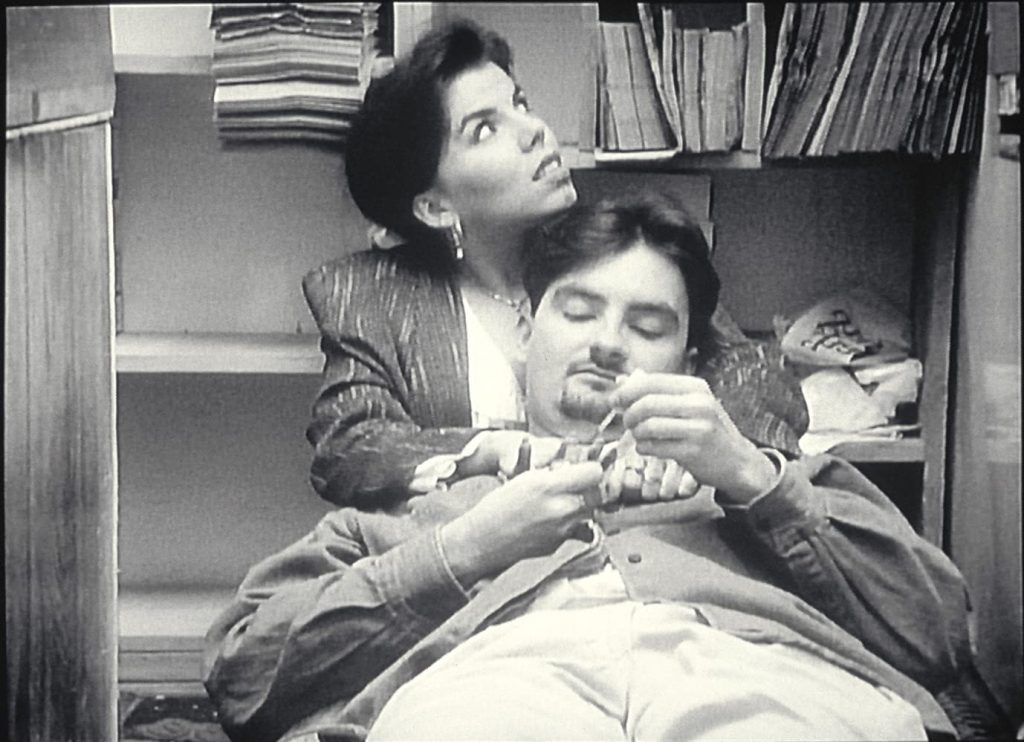 The acting in this film is probably the shakiest aspect of the movie. This is due to the fact that almost none of the film's cast are professional actors. Most of them were just Smith's friends and family. What is to be commended is the chemistry shared between all the leads. Jeff Anderson's performance is particularly impressive, especially since it was his first acting experience. His portrayal of Randal is so charismatic and is a lot of viewers' favorite character. Brian O'Halloran really nails the role of Dante, bringing a lot of humor with his performance. He and Lisa Spoonauer have a great five-minute, single-take conversation, which is one of the best-written and well-acted scenes in the movie.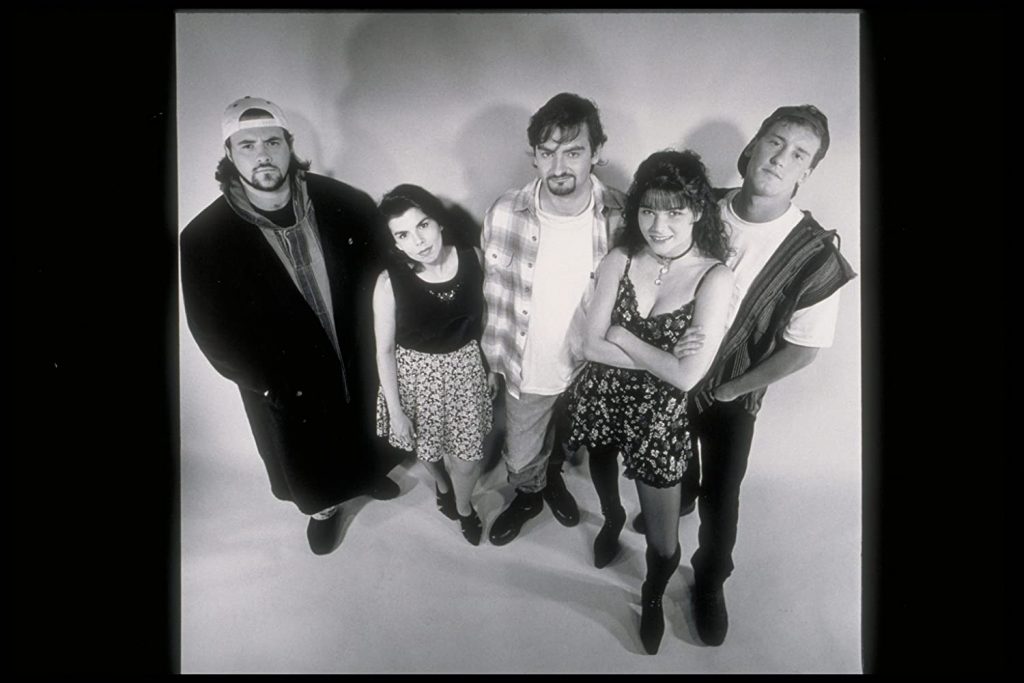 Other parts of the acting are very unpolished. There are various instances of actors starting their lines too quickly, forgetting their lines, or just not putting much effort into their delivery. I don't hold it against the film too much because these people aren't real actors and were only doing Smith a favor. It is worth pointing out and is a very noticeable flaw on repeat viewings.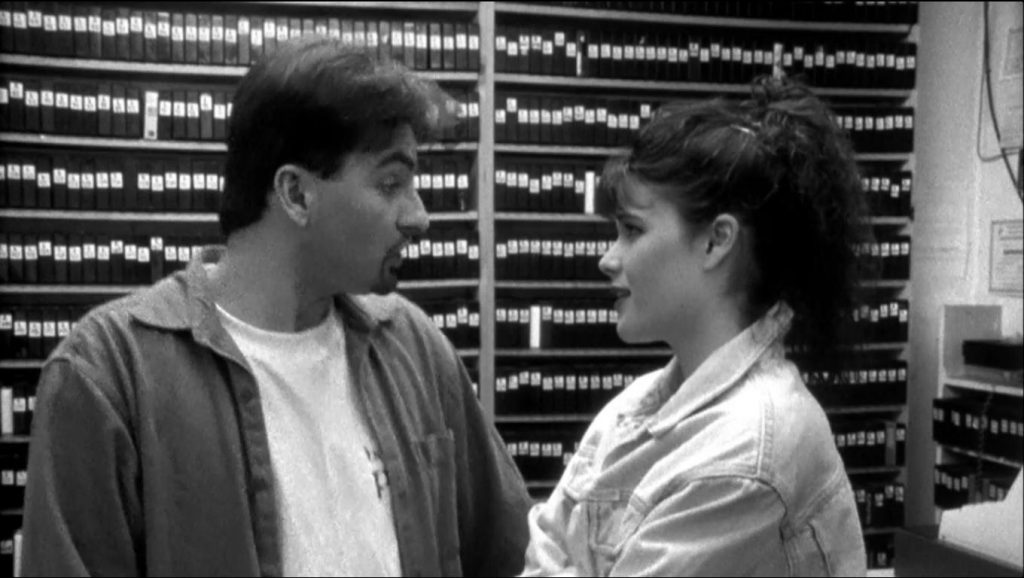 The comedy present is definitely very adult and can be very crude and often sexual at points. If you don't like crude humor, you probably will not enjoy this movie. I, however, think all the comedic beats work, and there was never a joke I scoffed at or dismissed. Most of the jokes just flow through well-written dialogue which I really appreciate. For example, the Death Star destruction dilemma discussion is one of my favorite scenes in the movie. The back and forth banter is just so well done and so entertaining. The dialogue verges on Tarantino-level dialogue at times.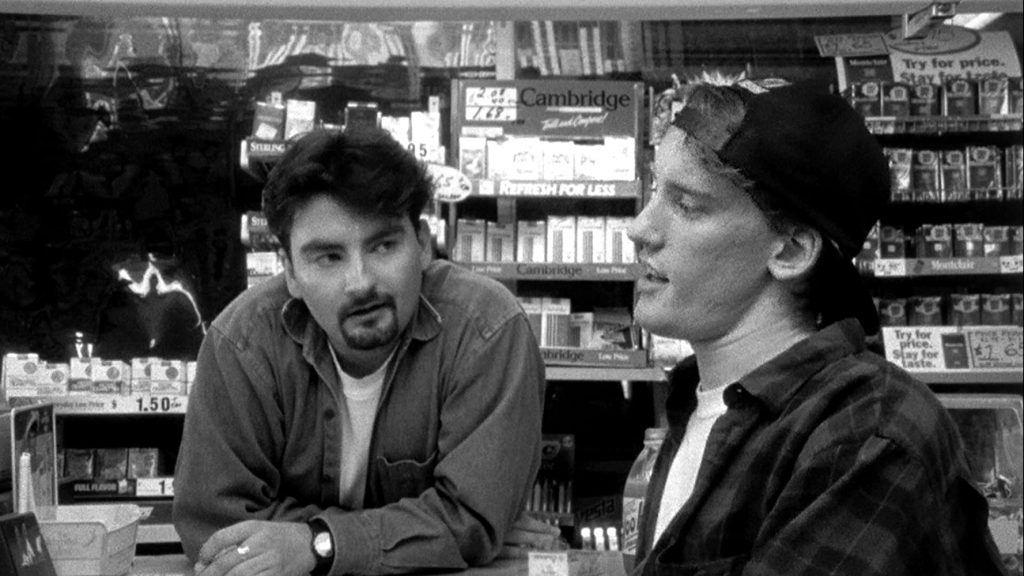 The clear theme of Clerks is about what happens when we don't take control of our lives. Dante complains throughout the film about how bad his life is but makes little-to-no effort to change anything. Randal calls him out on this flaw many times, saying that if he wants his life to get better he has to do something about it. Dante refuses to choose between Veronica and Caitlin until the last minute, and by then it's too late. As a result of this, Veronica breaks up with him, citing him talking to Caitlin behind her back, and not knowing what he wants in life as the reasons for their breakup.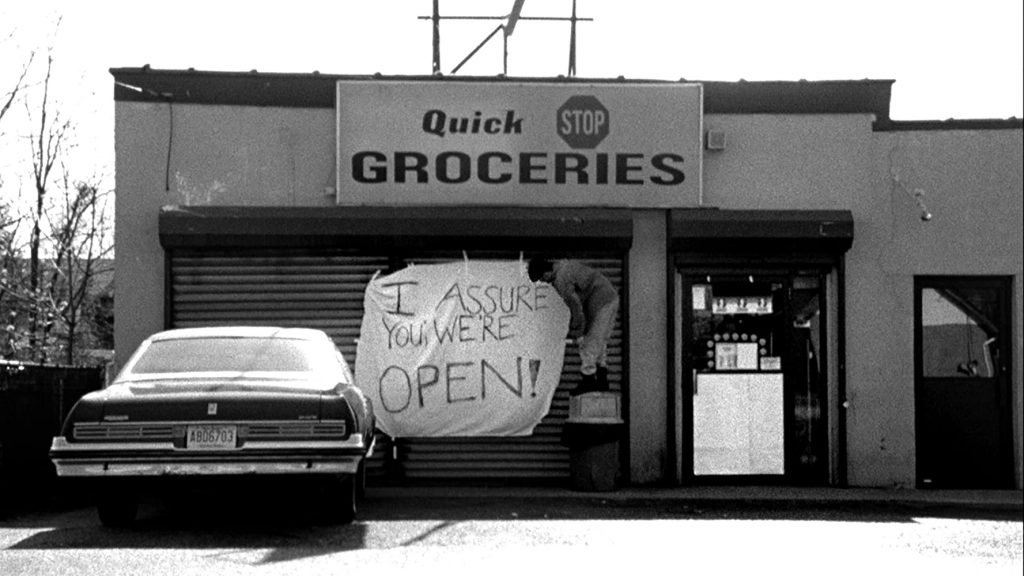 The history behind Clerks making can prove to be inspiring for budding directors out there. The story itself is incredibly well written, even if it can be very crude. The dialogue and banter are so well written and so entertaining it rivals Tarantino's writing at its best. The acting isn't always on point, but when the actors really get into their scenes, they really shine. I'd say Clerks is a must watch for any aspiring filmmakers.