Neil Gaiman is Updating "The Sandman" For a Twenty-First Century Audience
Neil Gaiman is looking to modernize "The Sandman" for Netflix.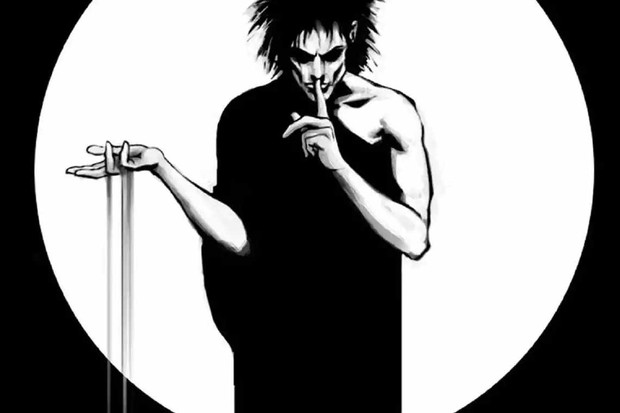 Last year, it was announced that Neil Gaiman's The Sandman would be adapted into an upcoming Netflix series. Gaiman is set to write and produce the series. It was supposed to begin filming last month, but with the ongoing pandemic, it sadly did not happen. We haven't heard much in terms of updates about the series, but recently, Gaiman discussed how he is approaching the series during a recent virtual round table discussion:
"Doing the Netflix tv series, we're very much looking at that as going, 'Okay, it is 2020, let's say that I was doing Sandman starting in 2020, what would we do? How would we change things? What gender would this character be? Who would this person be? What would be happening?'"
Gaiman then went on to talk about how previous attempts at The Sandman have just never worked and why they haven't:
"For Netflix right now, people have tried making some movies and TV adaptations for 30 years, and actively tried making them for 25 years, and they've never worked, and they never worked because of all the special effects and what would be needed to do the special effects. They never worked because you were making something that was adult. People would write Sandman movie scripts, and they go, 'But it's an R-rated movie, and we can't have $100 million R-rated movies.' So, that wouldn't happen. You needed to get to a world in which long-form storytelling is an advantage rather than a disadvantage."
Gaiman is extremely confident on how the series is coming along and he is very pleased with what he has seen so far. He says, "I get these emails of production design stuff on Netflix and Sandman that I just want to show to everybody, and I know that I can't. They're incredibly confidential, but I look at them, and I glow."
I can't wait to learn more about this series and see what Gaiman and Netflix have in store for us. For updates on this topic and many more, stay tuned to The Cultured Nerd.
Source: Comicbook.com