Natalia Dyer Talks COVID-19 Impact on "Stranger Things" Season 4 and More
In an interview with The Hollywood Reporter for her new movie "Yes, God, Yes," Natalia Dyer discussed "Stranger Things 4" and how the COVID-19 pandemic may have helped the writers of the show.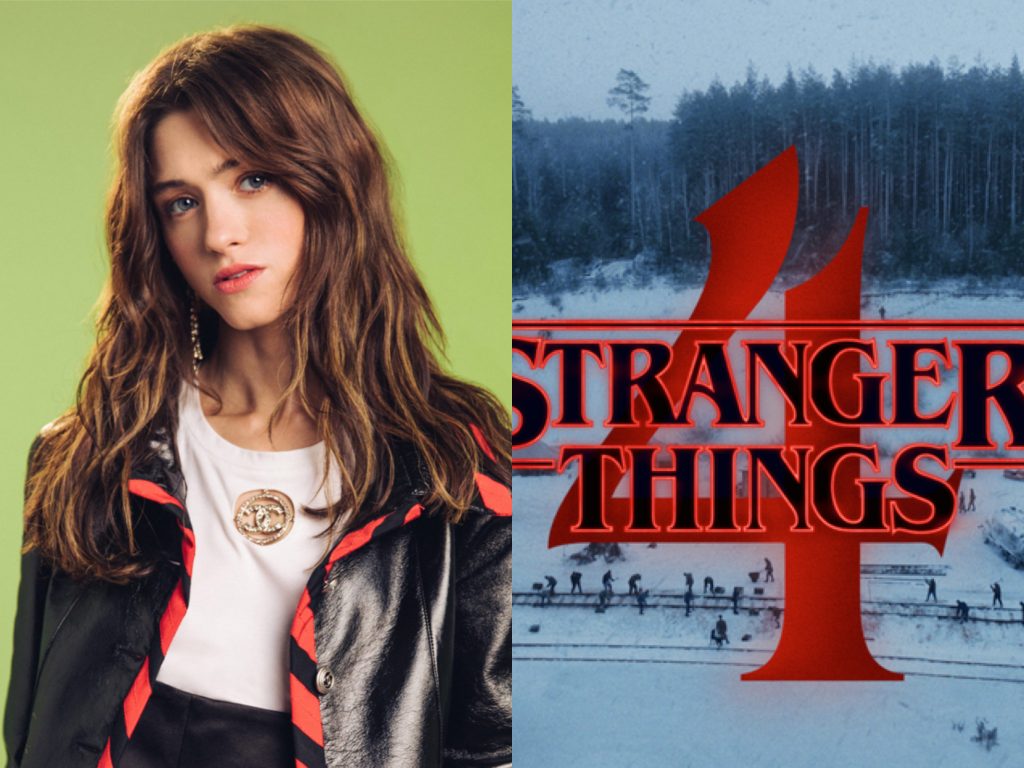 In an interview with The Hollywood Reporter for her new movie Yes, God, Yes, actress Natalia Dyer discussed Stranger Things 4 and how the COVID-19 production shutdown may have helped the writers of the show.
Typically a season of Stranger Things is eight episodes long, but when the writers tweeted that they had completed the writing process last month, fans noticed there were nine scripts in the stack. This would mean that, like Season 2, there is an extra episode in the season.
Dyer, who plays Nancy Wheeler on the show, confirmed to Hollywood Reporter that the season does indeed "appear to be" nine episodes long. The actress went on to discuss how writing for the show is usually an ongoing process alongside production, and how the pandemic and ensuing production halt has given writers more time to flex their creative muscles.
"Normally, we get the first few scripts, and then they have to keep writing due to the schedule of it. And it takes a while to craft a script. So, normally, there's a kind of 'writing as we're going,' but it seems they've had enough time. I think it's maybe been a blessing for the writers, in some way, because they had the time to just sit down, think and create."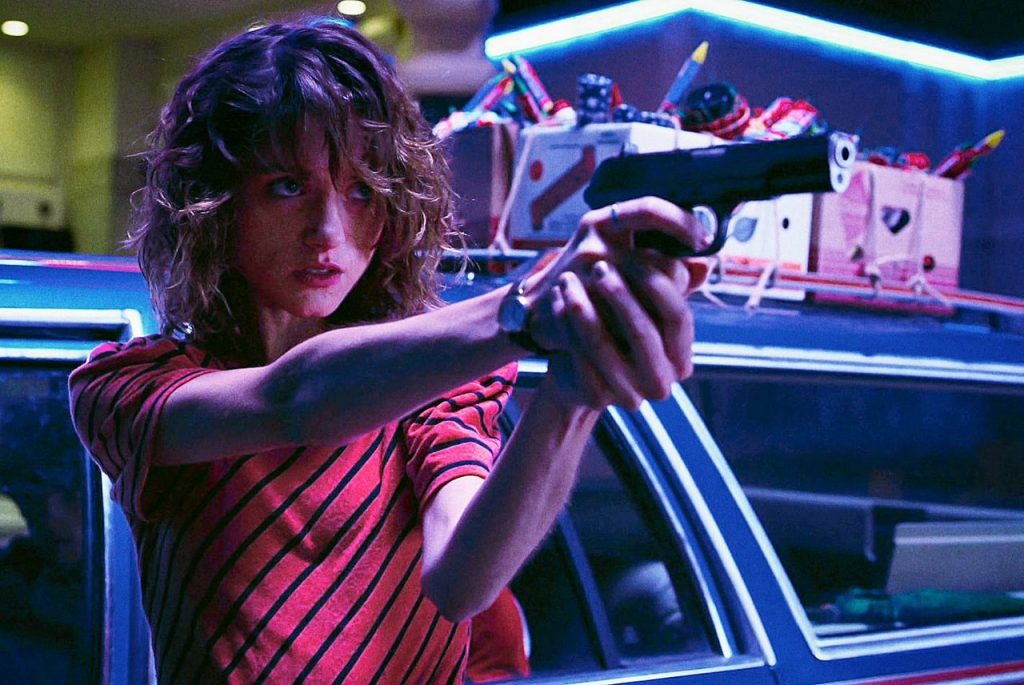 The actress also discussed her reaction to the COVID-19 production shutdown, saying that they were just a few weeks into filming when they were instructed to halt production.
"[I]t's kind of wild to think about because [production is] something that you look forward to so much, and there's so much preparation and excitement around it. And then, we start and stop. And now, it's been quite a while. But I'm very, very excited for when we do go back. I'm excited by the scripts. I'm excited for everything that this season is going to be. But yeah, it's an interesting time to be in this industry, for sure."
Also discussed in the interview was how Dyer learned how to handle guns for her role as Nancy, as well as her experiences with the Netflix horror film Velvet Buzzsaw. Another huge focus of the interview was Dyer's recently released film Yes, God, Yes, a coming of age story that follows a Catholic girl in high school, coming to terms with sexuality—a type of film the actress said she hopes to see more of in the industry.
Stranger Things Seasons 1-3 can be streamed on Netflix, as well as Velvet Buzzsaw. Yes, God, Yes is currently available on VOD and digital.