"Crysis Remastered" Clip on Switch Shows Improved Physics in the Game's Environment
A sneak peek released on Twitter showcases the upgraded physics for "Crysis Remastered" on the Nintendo Switch.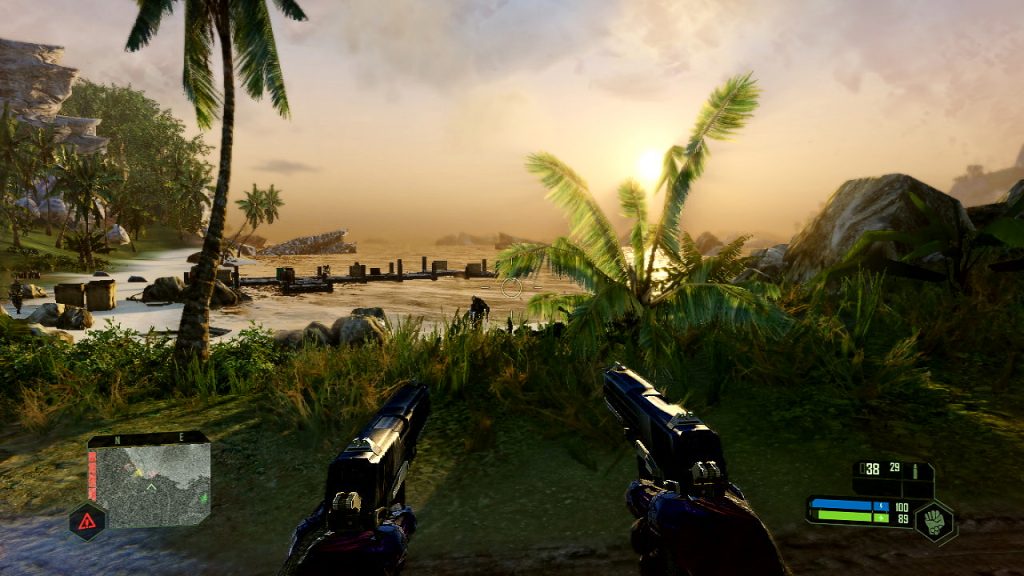 Crysis Remastered was expected to launch on all platforms in July, but it was deferred to a later date on the PS4, Xbox One and PC to meet fan expectations. However, it has remained safely intact on Nintendo Switch with a release date set for July 23rd.
This does raise some questions about the performance of the graphic-intensive game on Switch and why it didn't get pushed back like it did for the other platforms. Does this mean the Switch is already running its best version of the game that it can? We can also assume that Crytek should be able to get more out of the console and PC versions.
There are no definite answers yet, but Crytek has teased a taste of the improved physics that will be included in the Switch version with destructible environments and flexible trees.
Although the clip is fairly short, it gives an impressive tease of what's to come. It also shows how far things have come since the original hardware-intensive Crysis released back in 2007. Hopefully, the remaster can live up to the high standards set by the first game.
Will you be playing this remastered game on your Switch? Let us know your thoughts in the comments below!