Possible "Pokémon Gold and Silver" Remakes Teased
Possible sequels to "Let's Go, Pikachu!" and "Let's Go, Eevee!" taking place in the Johto region are teased by Pokémon Company CEO.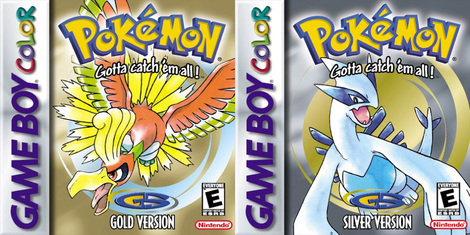 After today's Pokémon Presents stream, numerous Pokémon projects were showcased, such as Pokémon Smile, Pokémon Cafe Mix, and Pokémon Snap. However, a short tease from Pokémon Company CEO Tsunekazu Ishihara has fans speculating something even bigger is coming.
At the very end of the video, Ishihara teases a "big project" soon to be unveiled on June 24th in a follow-up presentation from the Pokémon Company. While we don't know for sure what this project will be, many fans have used clues from the background to guess a return to the Johto region might be in the works. Throughout the presentation, plushes of Lugia, Ho-Oh, Feraligatr, Typhlosion, Umbreon, Espeon, and other second-generation Pokémon can easily be seen sitting on the shelves behind Ishihara, hinting they might be returning for a remake of Pokémon Gold and Silver.
Fans have speculated this potential remake to be a sequel to Let's Go, Pikachu! and Let's Go, Eevee!, especially with Game Freak's executive director, Junichi Masuda, being open to the idea. In an interview with EuroGamer, when asked whether we would see a return to Johto in the Let's Go series, Masuda stated:
"So you know maybe – if everyone enjoys playing these games…"
While we don't know yet what this announcement will be, many Pokémon fans are hoping we'll get to see the Johto region once more, and with the amount of clues found in the Pokémon Presents video, it's hard not to assume the possibility of a Gold and Silver remake. With June 24th just around the corner, we'll have to wait a little longer to know for sure.
Source: Nintendo Life