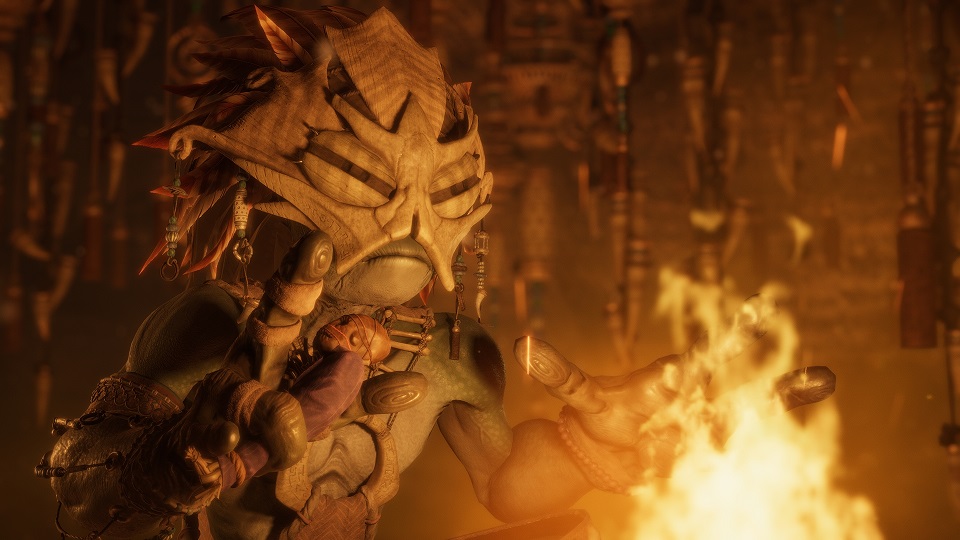 The Oddworld series made an appearance at the PlayStation 5 event today, teasing gameplay for its upcoming release, Oddworld: Soulstorm. Abe and the Mudokons are seen battling their way through platform levels, either cheating death or falling victim to deadly traps and sinister foes.
According to the official website:
We plan to use PlayStation 5's stunning graphic fidelity, mind-blowing 3D audio, and advanced DualSense controller, to push Soulstorm toward a cinematic visual and storytelling leap over our previous titles that will bring you closer to Abe and create an even deeper emotional Oddworld experience for you to enjoy.
Oddworld: Soulstorm is intended for "simultaneous release" on console and PC and will be available through PlayStation 4, PlayStation 5, and the Epic Games store. The game is set for release this year, with no concrete date yet given.
Source: Game Informer