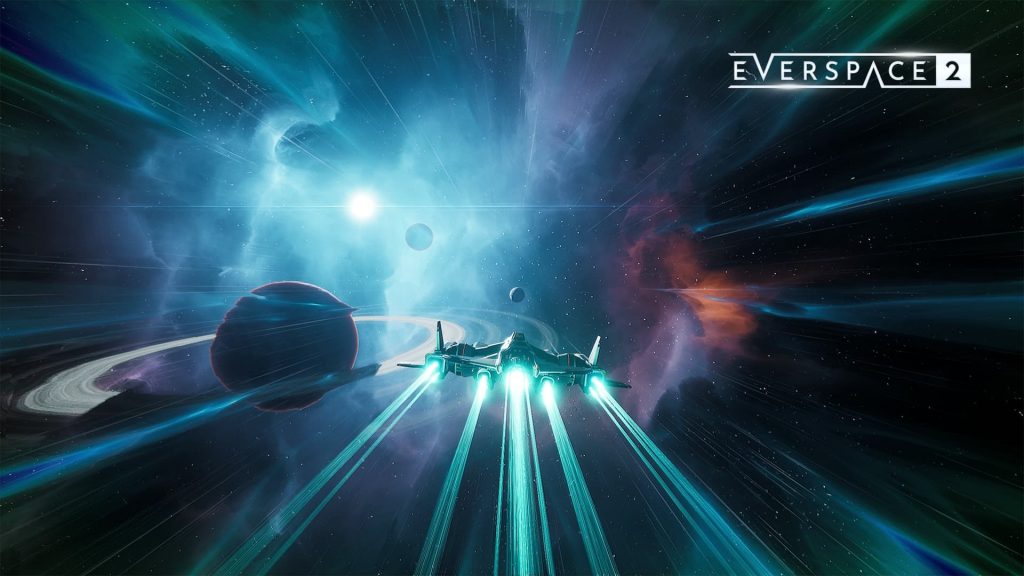 It's time to get those trigger fingers in shape, because space dogfighting RPG Everspace 2 is coming to PC and consoles in 2021. Presented by Rockfish Games, the sequel to 2017's positively reviewed Everspace was funded by a successful Kickstarter campaign. The PC Gaming Show shared a new look at the game during its livestream today.
The trailer features a dizzying-but-graceful display of Everspace 2's space combat, following the player as they soar among vibrant galaxies and through planets themselves in action-packed space battles.
In addition to brilliantly beautiful in-game screenshots, the Everspace 2 website has this to say about the gameplay:
EVERSPACE™ 2 is a fast-paced single-player space shooter with deep exploration, tons of loot, classic RPG elements for PC and consoles. Set in a persistent open world, it is driven by a captivating sci-fi story, picking up shortly after the events of the predecessor. An approximately 20 to 30 hour-long campaign and various side missions will lead you into the endgame. Imagine a Hack & Slash Action-RPG with all the bells and whistles: classes, random loot, skills, talents, and more… but in space.

Your ship is the hero in this adventure. Expand your private ship collection from a virtually endless supply of vessels composed of nine unique classes and optimize your build to perfection. Cleverly combine modules, weapons, devices, and perks to fit your individual playstyle and the current objective.
For certain Kickstarter backers, Everspace 2 will be entering closed alpha on June 15th. Early access on Steam is intended for December 2020, with a full launch to PC, PS4, and Xbox One expected in 2021. (There are no details regarding the game's release for PS5 or Xbox Series X as of yet.)