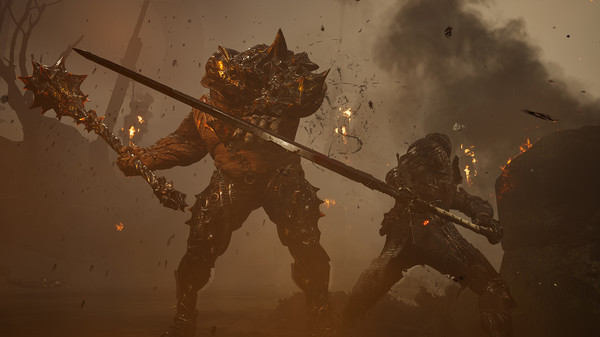 Indie "deep-action" RPG Mortal Shell, developed by Cold Symmetry and published by Playstack, released a hard-hitting gameplay trailer during The PC Gaming Show livestream today.
Mortal Shell was announced in April of this year and features a gritty world filled with macabre creatures and architecture, its art style echoing that of the ever-popular Dark Souls franchise.
Via Steam:
Mortal Shell is a deep action-RPG that tests your sanity and resilience in a shattered world. As the remains of humanity wither and rot, zealous foes fester in the ruins. They spare no mercy, with survival demanding superior awareness, precision and instincts. Track down hidden sanctums of devout followers and discover your true purpose.

The dead litter this tattered landscape, but not all are without hope. The lost remains of defeated warriors are yours to discover. Awaken these Mortal Shells, occupy their bodies and significantly open your understanding to diverse masteries of combat.
Reportedly, the game will enter a closed beta on July 3rd, 2020. Beta codes will be posted on the Mortal Shell Discord, Twitter, Instagram, and Facebook.
Mortal Shell is expected to release in Q3 of 2020 and will be launching on PC, PS4, and Xbox One.