[Album Review] "Going To Hell" by The Pretty Reckless
Review of The Pretty Reckless' sophomore album, "Going To Hell."
Better than their debut, The Pretty Reckless hammer home the teen rebellion with conviction in their latest release.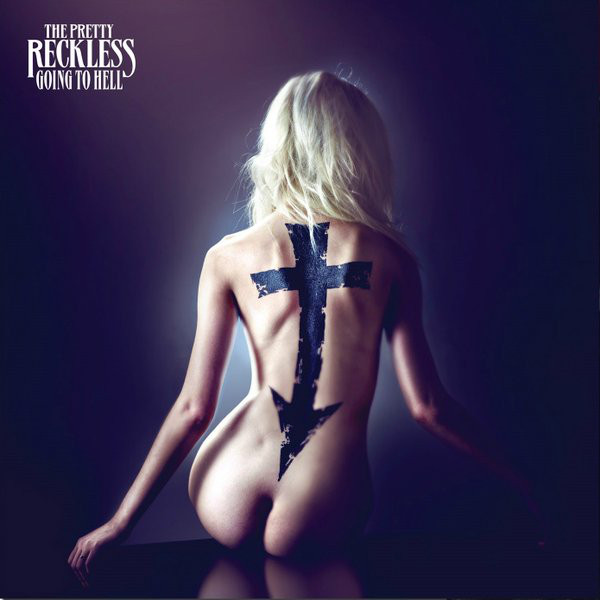 On March 12th, 2014, The Pretty Reckless released Going To Hell, their sophomore album and follow up to 2010's Light Me Up. The band, comprised of Taylor Momsen (lead vocals, rhythm guitar), Ben Phillips (lead guitar, backing vocals), Mark Damon (bass), and Jamie Perkins (drums), once again delivers on their promise to bring back rock & roll akin to that of the 1970's and 1980's.
Going to Hell track list:
Follow Me Down
Going To Hell
Heaven Knows
House On A Hill
Sweet Things
Dear Sister
Absolution
Blame Me
Burn
Why'd You Bring A Shotgun To The Party?
Fucked Up World
Waiting For A Friend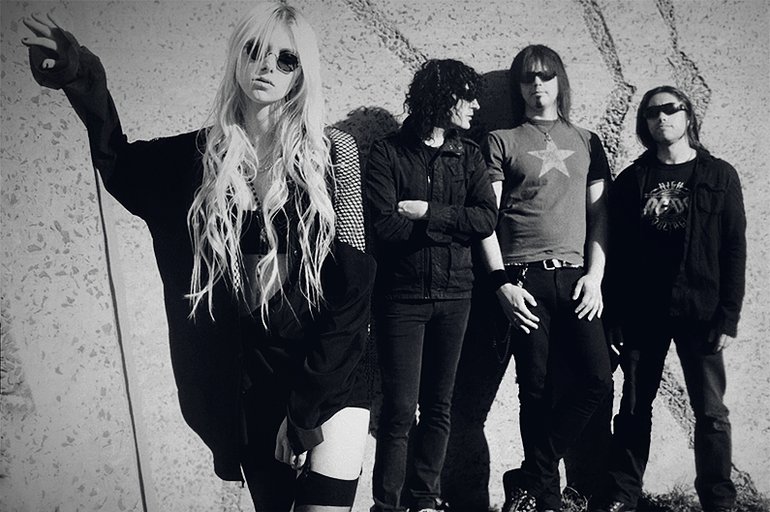 When it comes to young rebellion, this album expands where The Pretty Reckless' previous record only touched upon. Momsen's vocals are youthful and reckless, and her writing explores subject matter some may deem "inappropriate." Songs like "Follow Me Down" (which begins with actress Jenna Haze's moaning and grunting) explore far more mature themes in terms of sexuality and rebellion, such as the way in which women are taught to fear their own sexuality. The song also features prominent religious imagery, similar to that of "Miss Nothing" on the band's previous album Light Me Up. Momsen uses imagery of gathering followers, pure/clean water, and being on her knees to both reference religious images, while simultaneously using it to create sexual innuendos.
Going To Hell is an undeniably rock record, with dramatic imagery, expert guitar riffs, and an aggressive rhythm section. But what this album has that was not as explored on Light Me Up is the band's softer side. Songs like "House on a Hill," "Absolution," "Blame Me," and "Burn" feature Momsen's soft, haunting vocals and deeply disillusioned thematic matter. This side of the band is particularly strong, yet it was left largely unexplored on their previous record. This shows the concentrated development The Pretty Reckless has undergone, holding on to the twisted themes they so love to explore, while balancing a softer, more haunting tone.
However, the band is perhaps just as strong with their anthemic hard rock tracks such as "Fucked Up World," "Heaven Knows," or "Going To Hell," These tracks excel at the kind of teenage/youthful rebellion that the band captures so well. With a relentlessly unique approach to the age-old "rock & roll" criteria, The Pretty Reckless pursue what is usually little more than a formulaic approach with reckless abandon and creativity.
Why'd you bring a shotgun to the party?

Why'd you bring a shotgun to the party?

Everybody's got one, there's nothing new about it

Wanna make a statement? You should've come without it

Track 10, "Why'd You Bring A Shotgun To The Party?"
One of the chief criticisms one may have against Going To Hell, and The Pretty Reckless in general, is the over-sexualization of Momsen as the band's frontwoman, appealing to the male gaze and, in a sense, proving the sexist lens through which many view rock & roll, and the music industry as a whole. Personally, I think it's reductive to judge a band or a standalone album on merely the frontperson's image. Momsen uses sexual innuendos and suggestive material in the band's music to allude to religious persecution, sexism, and loss of identity. These themes and the intentions behind the imagery should far supersede its superficial appearance.
"One, two, three and four

The devil's knocking at your door

Caught in the eye of a dead man's lie

Start your life with your head held high

Now you're on your knees with your head hung low

Big man tells you where to go

Tell them it's good, tell them okay

Don't do a goddamn thing they say"

Track 3. "Heaven Knows"
Going To Hell is a dynamic sophomore album for the band that develops some of their earlier thematic and musical successes, aptly placing their effort and passion behind the band' strongest aspects (Momsen's vocals, the strong rhythm section, and Phillips' and Momsen's allegorical writing). Leaving space for further musical development, Going to Hell explores the softer side of The Pretty Reckless' repertoire, something that definitely deserves to be explored further in projects going forward.
Rating: A-
Going To Hell by The Pretty Reckless is produced and written by Kato Khandwala, Taylor Momsen, Ben Phillips, Mark Damon, and Jamie Perkins. The album is available in hard copy and digitally on all major streaming platforms.