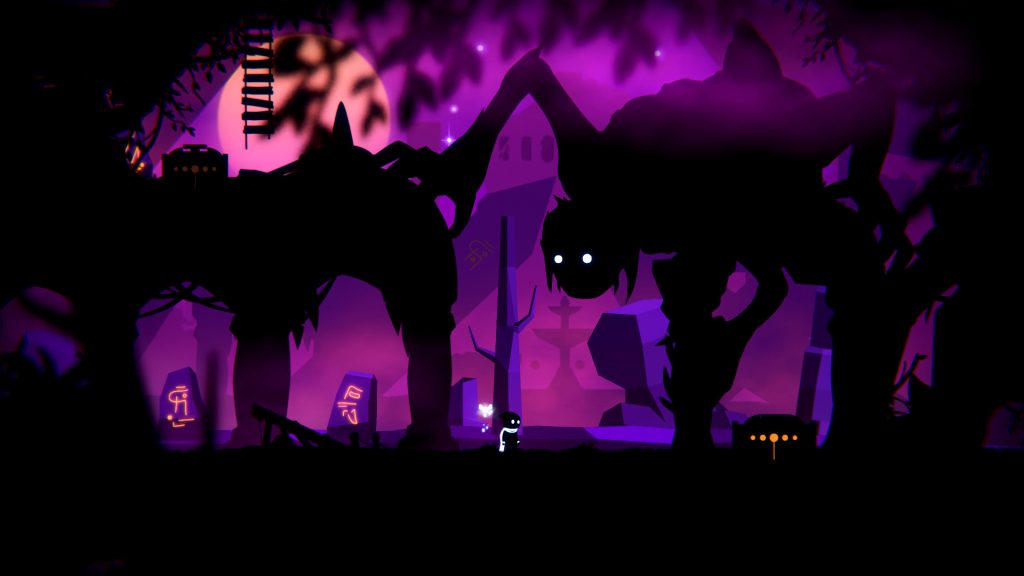 The upcoming puzzle-platformer from Doublehit Games, Eternal Hope, released a vivid new trailer yesterday. The game is reportedly inspired by the works of Studio Ghibli (My Neighbor Totoro, Howl's Moving Castle, Spirited Away), which is certainly reflected in its quirky, mysterious characters and art style.
As illustrated in the trailer, the player can cycle through the "real" world and the "shadow" world, enlisting the help of spooky figures called the An'mu to navigate the terrain. The environment shifts between dazzling jewel tones and gloomy shades of gray to distinguish the worlds. The contrast of the detailed background with a silhouetted foreground is also reminiscent of another gorgeous and spooky indie platformer, Limbo.
Here is the synopsis featured on Steam:
Eternal Hope is an adventure game about a boy who must travel between two worlds in search of his beloved one's soul, trying to find a way to bring her back to life. Embark on a journey of love and hope and figure out clever ways to overcome obstacles in your path. Use your newly acquired ability to enter the Shadow World – a mirrored dimension inhabited by corrupted creatures. Explore the beautiful world of Eternal Hope, making friends and enemies along the way and unraveling ancient secrets.
Eternal Hope is expected to release August 6th, 2020 for Steam and Xbox One.
Source: Nichegamer