The UK Animated Zoolander Miniseries From 2016 You Didn't Know About Is Now Streaming In The US
Fans of the cult classic movie Zoolander (2001)? You're in luck!
Fan of the cult classic movie Zoolander? You're in luck! CBS All Access is now streaming the UK cartoon that first premiered overseas in 2016. The miniseries is fittingly called Zoolander: Super Model.
The show was created by Alan Augenblick and his production company Augenblick Studios. Michael Colton, one of the cowriters, showed his support for the release of the show. He later gave more insight into the behind-the-scenes process of getting the show to the states in the Twitter thread below.
The movies that inspired the cartoon were Zoolander and Zoolander 2 (2016). The first film was released in 2001 to mixed reviews and an abysmal box office return of only $68 million, with an almost $30 million budget. Thanks to home rentals, Zoolander was eventually viewed as a cult classic and one of the great early 2000's comedies. The film's powerhouse leads Ben Stiller, Owen Wilson, Will Ferrell, and Christine Taylor are comedy gold and have amazing chemistry.
The second outing, Zoolander 2, had a much larger marketing team behind it but ultimately bombed at the box office with mixed-to-negative reviews. The film made $3 million less at the box office compared to its 2001 counterpart.
You can also expect special guest voice appearances by Nick Kroll, Jenny Slate, Tim Gunn, and Jon Daly. This is also the last voice appearance of Jerry Stiller (Maury Ballstein) before his tragic death earlier this month.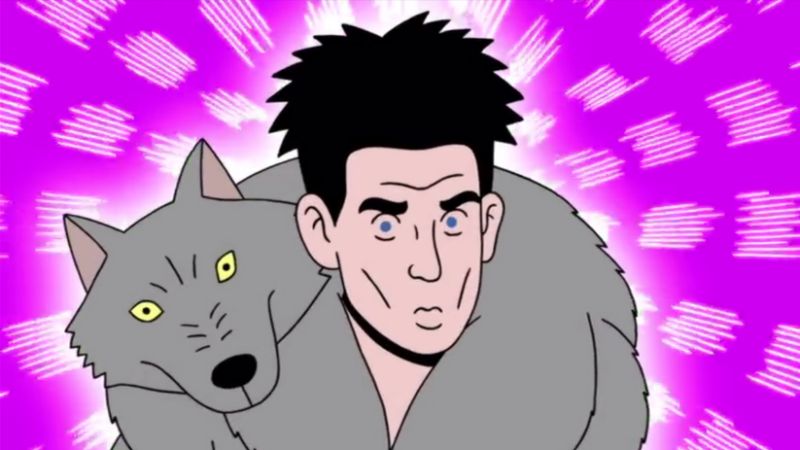 With Zoolander 2 essentially tanking at the box office, it is unlikely that there will be a Zoolander 3 any time soon. It looks like this cartoon may be our last chance to see Stiller and Wilson in these fan-favorite roles.
If you are yearning for more Derek Zoolander, and his inability to turn left, head over to CBS All Access. Take your crazy pills, put on your piano key necktie, and go check out Zoolander: Super Model, streaming now!