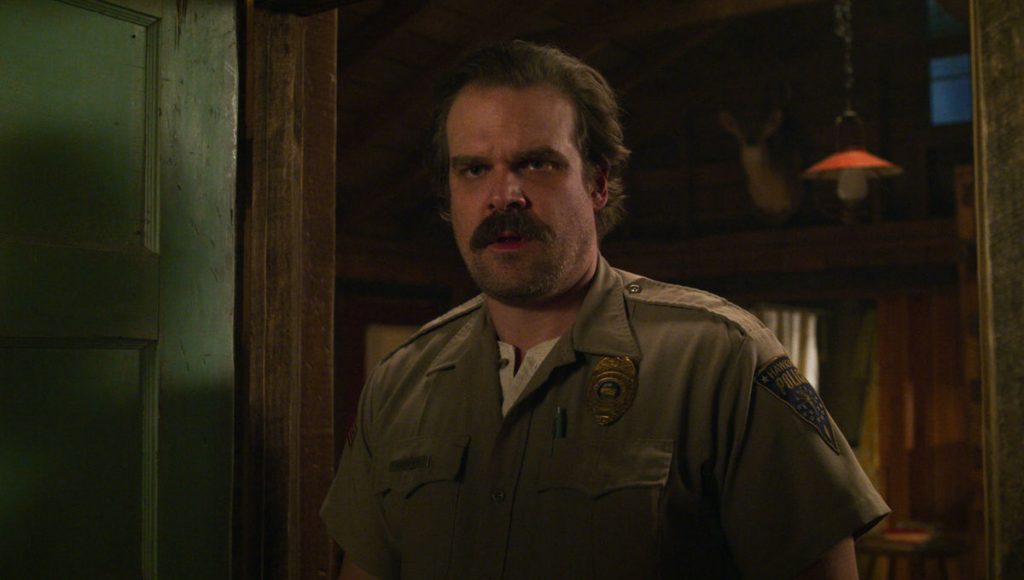 In a recently released video from the Liverpool Comic-Con, actor David Harbour hinted that we will see more backstory for Jim Hopper in Stranger Things season 4.
Hopper is indeed an interesting character to explore. While most of the characters on the show have never left the fictional town of Hawkins, Indiana, we've known since season 1 that the police chief was an officer in "the big city" for a few years after his divorce and the loss of his daughter to cancer. Besides these details, we don't know too much about the character's backstory.
Harbour cited small details from one of the show's past seasons that will shed some light on Hopper's personal history.
"In season two, Eleven goes into the basement of the cabin and there's five boxes, one of which has Brenner's stuff from Hawkins Lab, one of which says 'Dad,' one of which says 'Vietnam.' One says 'New York.' So there are these three things that we've established in the season that if we don't pay off, it means that they're bad writers. And the Duffer brothers are very good writers. So I know specifically that in Season 4 we will give you a big, huge reveal about Hopper's backstory."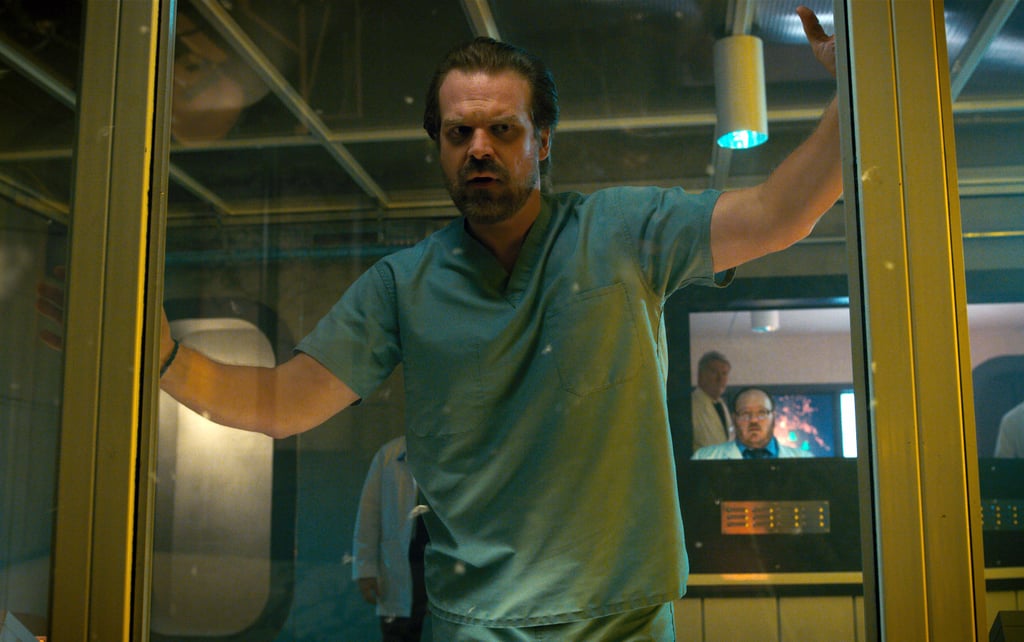 Harbour went on to say that he's known about this side of Hopper's past "since the first frame of the first shot," and said how excited he is to explore the police chief's backstory.
"And finally we're gonna express [Hopper's past] in a big way. It's my favorite thing about him that you guys don't know about him yet, but it has to do with these backstories of New York, Vietnam, and dad. And I'm really excited for you guys to know more about that, and it relates, of course, to things he's doing with Eleven and Joyce and things like that."
It seems like maybe the "big city" Hopper served in as a police officer was New York, and that maybe the chief had some experience in the Vietnam War before his return to Hawkins. As of now, this is purely speculation. Since Harbour didn't expand on what exactly we'll learn about Hopper in season 4, all we can do is theorize from these box labels.
The wait for Stranger Things 4 is going to be a while though, as the show's production remains on hold for the time being. The show currently has no season 4 release date, as a result.
You can watch the video with Harbour below.