Joe Manganiello and The Rising Prominence of Dungeons and Dragons
A look into Joe Manganiello's celebrity D&D game and the rising prominence of our favorite Table top Role Playing Game.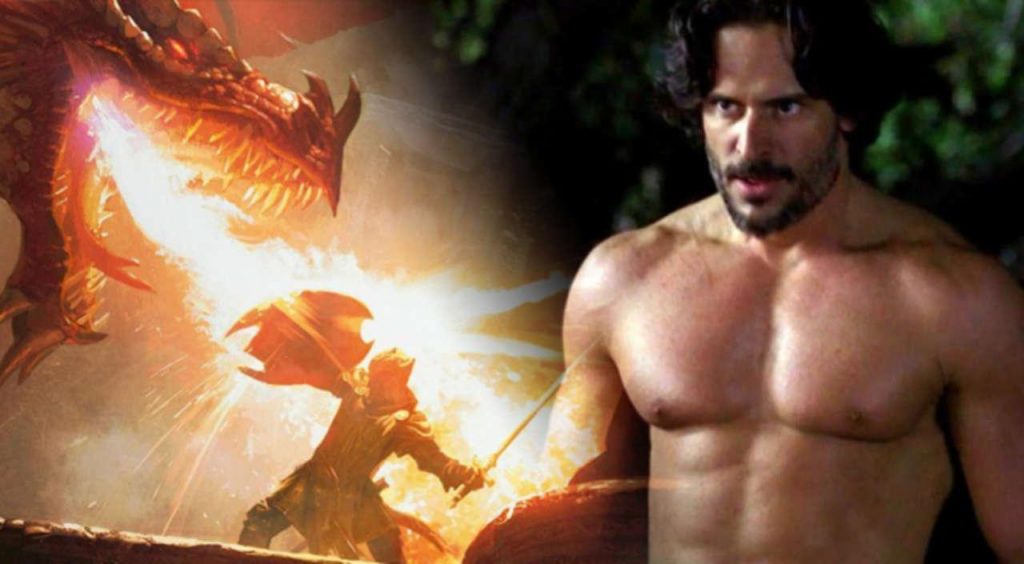 Dungeons & Dragons is a game that first rose to prominence in the 1970s, sustaining a loyal and passionate fanbase ever since with more and more playing every day. This Table Top Roleplaying Game (TTRPG) allows for players to take on the personas of their characters and interact with the world they reside in, all carefully constructed and maintained by the DM (Dungeon Master). As a game that holds a significant amount of nostalgia for those who played as a kid, it's no surprise that the game continues to hold a special place in the hearts of players. However, with prominent TV shows like Stranger Things or Community, potential new players are constantly being introduced to the game, not to mention the significant impact of D&D streams such as Critical Role, The Adventure Zone, Dark and Dicey, and tons more. Among these famed D&D nerds is actor and all-round D&D fan Joe Manganiello, who recently sat down with Variety to discuss the origins of his famed D&D group, dubbed The War of Dragons.
Manganiello serves as the ever-important DM of his famed campaign. A variety of members ranging from Rage Against The Machine's Tom Morello, to Paul "The Big Show" Wight, to Game of Thrones co-creator D.B Weiss, gather regularly to participate in his campaign, held in the professionally decked out basement he's named "The Gary Gygax Memorial Dungeon" in honor of the game's creator. "You would not believe Joe's Dungeon," Morello said, stating that there is "nothing that could occur in the game that isn't in some box."
The Gary Gygax Memorial Dungeon is the absolute dream of any hardcore D&D fan, but even newcomers can marvel at the passion and care Manganiello took to create such a project. His passion for D&D doesn't end there however, as Manganiello's latest project includes an incredible clothing line based on the lore and artwork of the game called DEATH SAVES. A perfect mixture of nostalgic nerdiness and raw metal edge, DEATH SAVES provides incredible merchandise for fans new and old.
Joe Manganiello is committed not only to reviving and expressing love for our favorite 70s Role Playing Game but also in removing the stigma surrounding those that play it. "Dungeons & Dragons is a part of a movement away from the isolation of computers and mobile devices." For Manganiello, and many others, D&D is a way to stay connected with your fellow players, as well as allowing a much-needed escape from the real world. Along with Critical Role's Travis Willingham, Manganiello participated in a D&D stream titled "Jocks Machina"
Along with Joe Manganiello, the massively popular D&D Streaming show Critical Role shares responsibility for the rising popularity of the game. With millions of views on average each episode, Critical Role completed its first campaign featuring their "Vox Machina", and are about to reach the 100th episode of their second campaign starring "The Mighty Nein." Critical Role recently set a world record when their crowdfunding campaign for a Vox Machina animated series skyrocketed beyond their stretch goals, resulting in a fully-funded first season of an animated show.
As a D&D nerd myself, I am stoked to see such amazing representation of the game's innate passion and creativity becoming far more prominent. Stay tuned for TCN's own D&D related content coming soon…