Gameplay Trailer Released For Apex Legends Season 5
Gameplay trailer shows off Loba's skills, new map area, and a new quest.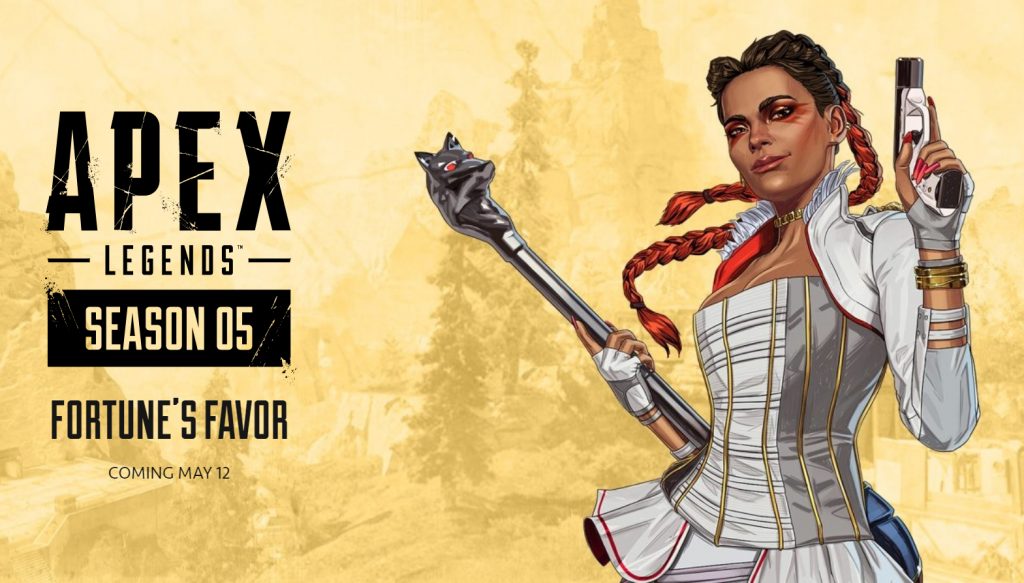 Teaser trailers are nice and all, but gameplay trailers really give us an idea of what to expect. Apex Legends Season 5 seems to be adding more than just a new legend and map changes. They've added a new season long quest as well. No bamboozles this time.
From the teaser we know Loba is the new legend, but the gameplay trailer gives us a peak into some of her abilities. Most notably is her teleportation skill. We see her jump off a cliff, throw her bracelet(?) to a near by ledge, and immediately teleport there before falling to her death. Her special was shown but no specifics have been made official as of yet. Instead of speculating the rumors, we'll just wait and see.
The other noticeable part of the teaser was the destruction of Skull Town. In the trailer it sure looks like more than Skull Town was lost. Let's have a moment of silence for Thunderdome. In replace of the two fan favorites on the map, we will now have Salvage. From the looks of the trailers, Salvage seems to be a few stories of action. Might this be as exciting as dropping hot in Skull Town? Time will tell.
In Season 4's Bloodhuond event, we had a game mode where legends would take on Prowlers (giant boar-like beasts) in the midst of the battle royale. Succeeding in slaying these creatures, players would be rewarded with quality armor, items, and attachments.
Apex Legends is debuting its first ever Season Quest, The Broken Ghost. A season long quest to find 9 pieces of a mysterious artifact. This includes Duos, Trios, LTMs, and Ranked modes.
Collect daily Treasure Packs in competitive* matches of Apex Legends – max one per day – to unlock Rewards and new Hunts for the missing pieces.
Go on weekly Hunts into Kings Canyon at Night to retrieve pieces of the artifact. Brave the dangers solo or with your squad and make it back alive. While you can always join in on Hunts, you'll only get the Rewards if you've unlocked the mission yourself.
Succeed in each hunt to earn more Rewards and unlock serial chapters that tell the Story of "The Broken Ghost". What is this artifact, and why does everybody from the Apex Legends to Hammond Robotics want to get their hands on it?
Recover all nine pieces of the relic to unlock even more rewards, dive into the past, and uncover a secret that the Outlands might not be ready for.
Apex Legends is keeping this fresh yet familiar with its new season, get your squad ready. It's gonna be a hot drop in the first week.