Harry Lennix on Martian Manhunter in Zack Snyder's Justice League
Harry Lennix and his role as Martian Manhunter in Zack Snyder's Justice League.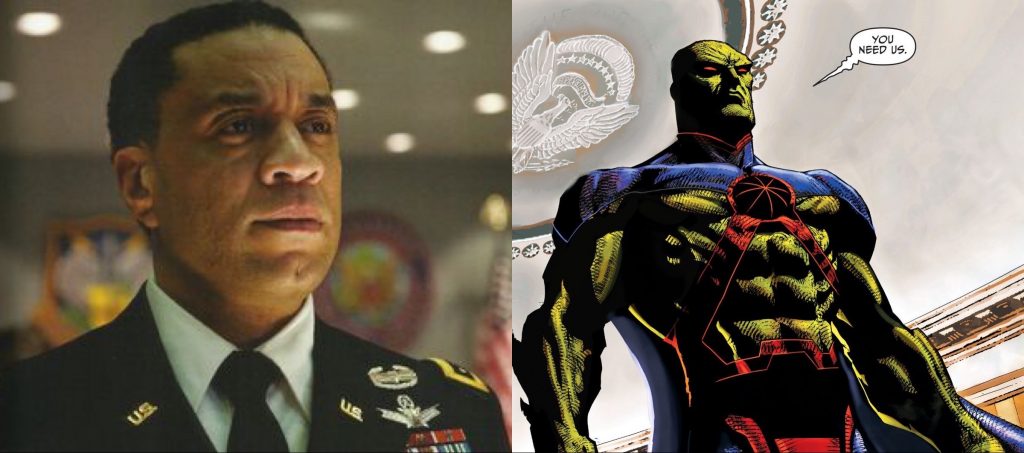 After the official announcement of Zack Snyder's Justice League, more actors previously tied to Zack's original vision have come out to speak their praise and thanks to the fans of the Snyder Cut. This includes Harry Lennix, previously seen as General Calvin Swanwick in both Man of Steel and Batman v Superman, and now known to be a disguised J'onn J'onzz, AKA the Martian Manhunter.
Lennix took to twitter to express his enthusiasm for Zack and his cut of the film, stating "things happen Just". Lennix is a known supporter of Zack, previously stating he'd be more than willing to film extra scenes to include the green-skinned telepath in Justice League.
The last son of Mars is reportedly featured in a key scene with Amy Adams's Lois Lane according to storyboards provided by Zack on his Vero, and could now feature in the climax of the film to aid the League in the fight against Steppenwolf.
While not much is known about the extent of the Martian Manhunter's role in Zack's cut of the film, Zack himself described the character as "pretending to be human but does a great job," implying he's most likely been on Earth for quite some time. I, for one, cannot wait to see him stand amongst Superman, Batman, and the rest of the Justice League when the film arrives in 2021.
Starring Ben Affleck as Batman, Henry Cavill as Superman, Gal Gadot as Wonder Woman, Jason Momoa as Aquaman, Ezra Miller as the Flash, Ray Fisher as Cyborg, Amy Adams as Lois Lane, and Ciarán Hinds as Steppenwolf, Zack Snyder's Justice League releases on HBO Max in 2021.