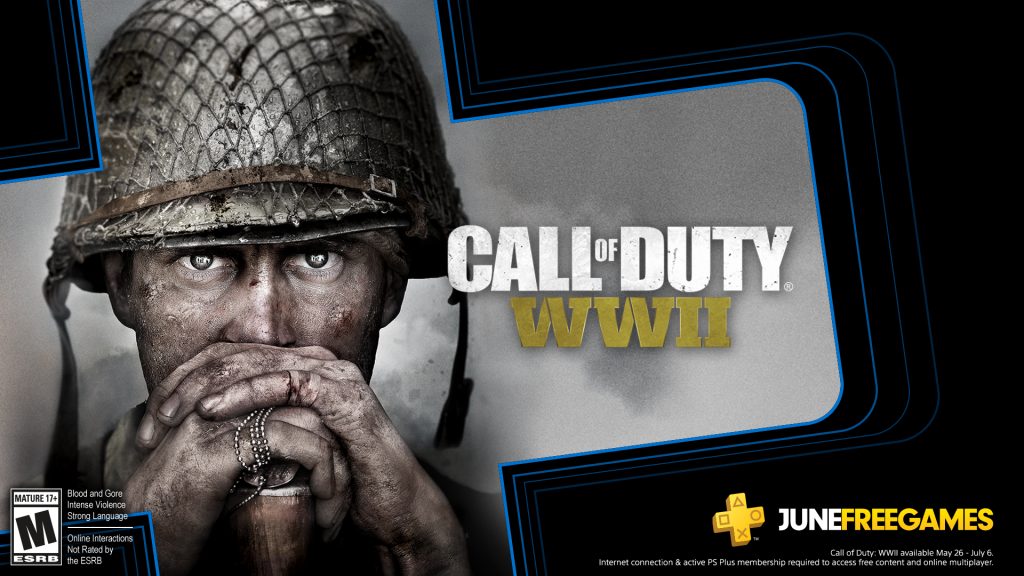 Playstation has announced the first of its free games in June for Playstation Plus members: Call of Duty: WWII. It will be available for download May 26th.
Call of Duty: WWII is the fourteenth installment of the long-running series. Released in November 2017, it marks the series' first return to a World War II setting since 2008's Call of Duty: World at War. The campaign mode follows "Red" Daniels and his squad in the 1st Infantry Division during Operation Overlord. In addition to the campaign and multiplayer modes, a co-op mode called "Nazi Zombies" is also featured. Players can choose offense, control, medic, or support roles and must survive waves of Nazi zombies.
Playstation has typically waited to announce the month's freebies until the beginning of the month, so the early announcement and availability of Call of Duty: WWII are certainly welcome (as well as a nice homage on Memorial Day). Further details on the lineup of games for June will drop later this week.
The Playstation Plus free games for May 2020 are still available until June 1st: Cities: Skylines and Farming Simulator 19.
Any guesses on the next Playstation Plus free game? CoD: WWII is a great start! What else are you looking forward to playing in June? Let us know in the comments!