WB Wanted Jessica Biel as Wonder Woman for 2008's Justice League: Mortal
More details to the long cancelled Justice League Mortal have no revealed Jessica Biel almost played Wonder Woman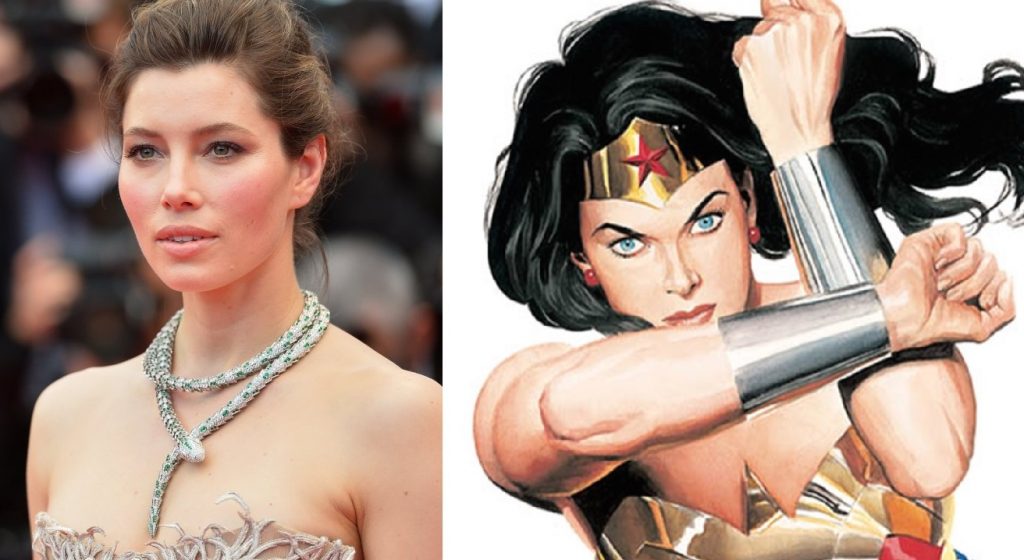 Ahead of his upcoming documentary, "Seven Friends: George Miller's Justice League," filmmaker Ryan Unicomb has begun sharing some BTS details of the long canceled and mysterious 2008 Justice League film.
Among the recent revelations regarding the film and its initial production was that of a audition shortlist that Ryan had shared in his personal Instagram last night. The list was provided with no potential casting attached and included Mary Elizabeth Winstead (BOP's Huntress), Jessica Biel, Minka Kelly (Dove on DCU's Titans), Max Thieriot, Michael Angarano, Scott Porter, and Joseph Cross.
Following that post he then shared the detail that Jessica Biel was actually the "studio's pick" for Wonder Woman and they even went as far as offering the actress the role who subsequently turned it down. The role ultimately went to Megan Gale before production began.  
Justice League Mortal was in pre-production in 2007 that would be directed by George Miller (Mad Max Franchise) and featured a cast including D. J. Cotrona (Shazam!) as Superman, Armie Hammer (The Lone Ranger) as Batman, Megan Gale (Mad Max: Fury Road) as Wonder Woman, Common as Green Lantern, Adam Brody  (The O.C.) as The Flash / Barry Allen, Anton Yelchin (Star Trek) as Wally West, Hugh Keays-Byrne (Mad Max: Fury Road) as Martian Manhunter, Santiago Cabrera (Star Trek: Picard) as Aquaman, Teresa Palmer as Talia al Ghul, and Jay Baruchel as the primary villain, Maxwell Lord.
The film was set to launch a brand new connected universe, with Justice League Mortal being the initial film and solo-films expected to follow. Then the 2007–08 Writers Guild of America strike killed the film's production and the rest is history.
"Seven Friends: George Miller's Justice League," the Documentary by filmmaker Ryan Unicomb is expected to release sometime in 2020/2021.