[TCN Artist Interview] MightyPegasus (Victor Ku)
Victor Ku, winner of Zack Snyder's fan poster event talks about his reactions to winning, his life as artist and what inspires him.
Victor Ku (known by his artist name as MightyPegasus) is a talented and humble artist whose refined skills have managed to get him recognised by Watchmen, Man of Steel and Batman v. Superman: Dawn of Justice director Zack Snyder. In this interview, TCN does a deep-dive into Victor's process and his thoughts about winning big.
Thank you Victor for agreeing to an interview with The Cultured Nerd.
To start us off – a few questions about you:
Firstly, what got you interested in drawing?
Drawing has always been a passion of mine, since I was a kid I always drew with my cousins. It started with Dragon Ball at a young age and I just remember really enjoying the aesthetic and look of it. I became really [able to] draw any anime and manga at an early age and the best way for me to express it was to draw it.
What inspired your artist name?
Growing up there was an anime called Saint Seiya which was just remade in Netflix recently. The show revolved around a group of young teen who were destined to be the protectors of the goddess Athena. I really loved that show, it had so much impact in my life. The main character of the series is the Pegasus Saint, so I thought about using that and I wanted something godly to add on to my name, like the Might of Zeus so I added Mighty and that's how I came up with Mighty Pegasus.
Do you have a favourite comic? If so, which one and why?
I have a few, Watchmen is definitely on top of my list with Final Crisis and Crisis on Infinite Earths with Superboy Prime, also Batman Hush and Superman Unchained were just fantastic since I'm a huge fan of Jim Lee.
To me, Watchmen was just so deep and advanced for its time, I love the message it tells to the reader and that every scene in the movie actually resemble the panels of the comic. I remember that the comic was actually very cheap before the movie came out then they raised the price after seeing that it worked well.
Final Crisis was my first big storyline which really showed me something I haven't seen about Superman and also Superboy Prime is one of my favorite characters ever.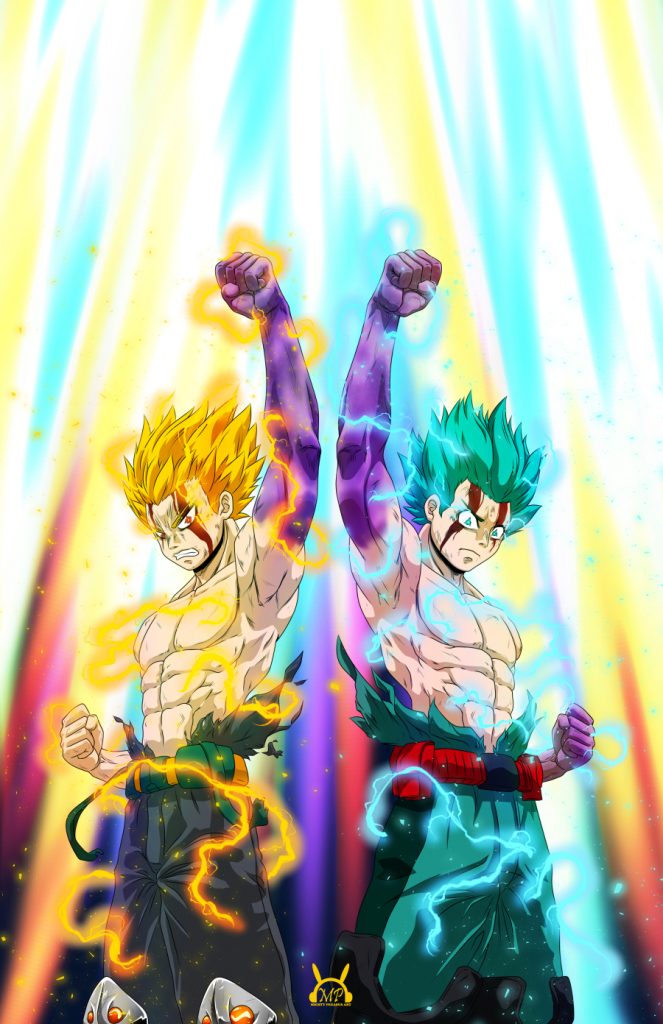 Next – some questions about winning Zack Snyder's Fan Poster Event:
What was your initial reaction to finding out you had been selected by Zack?
I really didn't believe it, I really thought that I was being trolled, especially since I was rooting for another poster. I am so grateful to have won it, the contest has given me great followers that are very passionate and I treasure that.
How did you get the idea for including all of the DCEU movies into your winning drawing of Zack's Darkseid and what was your thought process for the development of the work?
When I started my journey I was inspired by an artist named Christopher Cayco, and he is known for his amazing collage of one specific universe and this has always amazed me so I wanted to do something similar but that represents the universe that Zack Snyder created, so I decided to incorporate every movie in respect to the original vision.
How long did the Darkseid piece take you, and did you set certain times of the day to focus in?
The project started in July 2019 and ended exactly 2 days before the poster contest announcement, so about 7 months total. The reason it took so long is because I also had many conventions scheduled to attend in the Artist Alley so It took a lot of my time from drawing and also complication with my work schedule.
What were your other ideas/sketches if any?
There really wasn't any other idea, I started sketching Darkseid first because I wanted him to be the center of it all and I knew that I wanted each movie in its own quadrant of Darkseid's armor. I just kind of went with the feeling of the composition after that.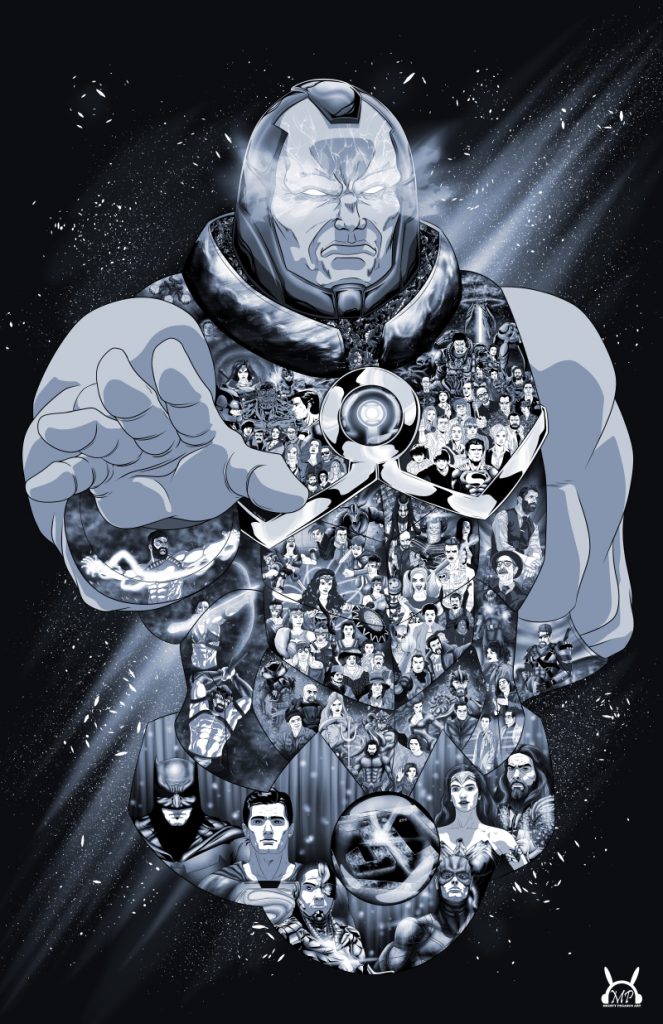 Were you contacted by Zack himself at any point after winning, or were you contacted through the official poster event Vero account? If you have spoken to Zack, can you reveal any snippets of what he said?
No, I have not been contacted by Zack yet. I have provided my info to the team who helped Zack on the poster contest and they have confirmed that Zack received it. But as soon as I hear something I will let everyone know about it.
Which is your favourite Zack Snyder film?
It would have to be Man Of Steel and Watchmen, Man Of Steel because it was the first time that I saw a Superman so humanized, it finally showed what people misunderstood for so long about the character but sadly people still misunderstand it. Honestly, I haven't seen a bad Zack Snyder movie, I love all his movies since Dawn of the Dead, he is a visionary director!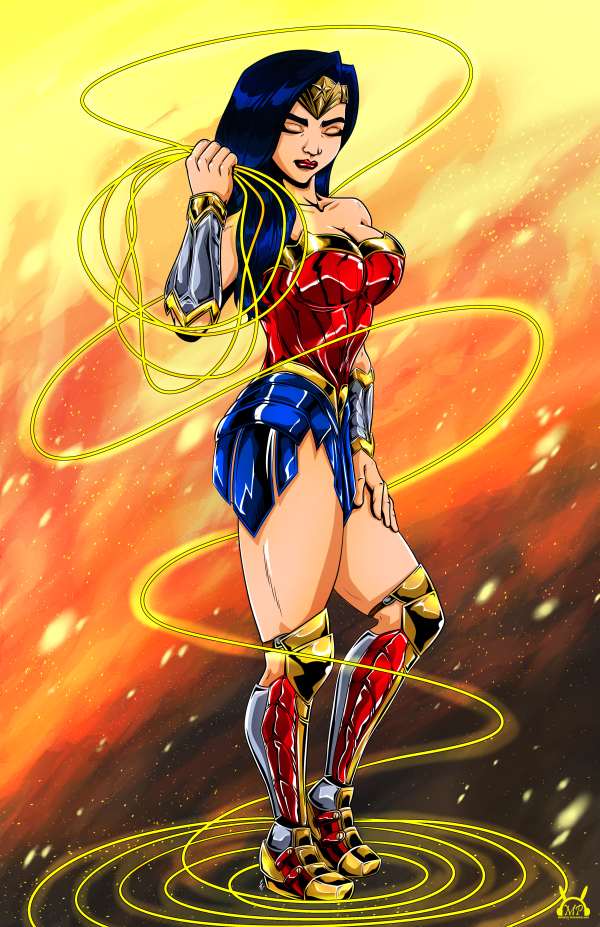 On the prize for the event, it states that you would have access through security for additional photography if needed. Have you actually been invited in?
Not yet, I have not been contacted for that either. I have been preparing myself to meet Zack and the cast and I hope to hear from him soon. It's a really tough time, and I know people are really eager to know if Zack contacted me but looking at the current events we just have to be patient for a little bit. I'm sure there is a reason why I haven't received anything yet and I'm not worried, also I respect his privacy so I don't want to bother him unnecessarily.
Do you know if your winning poster will be used as marketing for the Snyder Cut or will it be adapted by Zack/WB at all?
No, I haven't heard anything about that. It would be a dream come true if this could happen! This would be the kind of meeting I would have to sign many paperwork with important people and I sure am crossing my fingers for it!
Finally – some general questions about you and about being an artist:
Which hero and which villain are your favourite to draw?
In the world of comics, I love drawing Superman and Batman as they are the most common and I grew up as an X-MEN cartoon fan so I love drawing Cyclops and Magneto whom are my favorites in Marvel.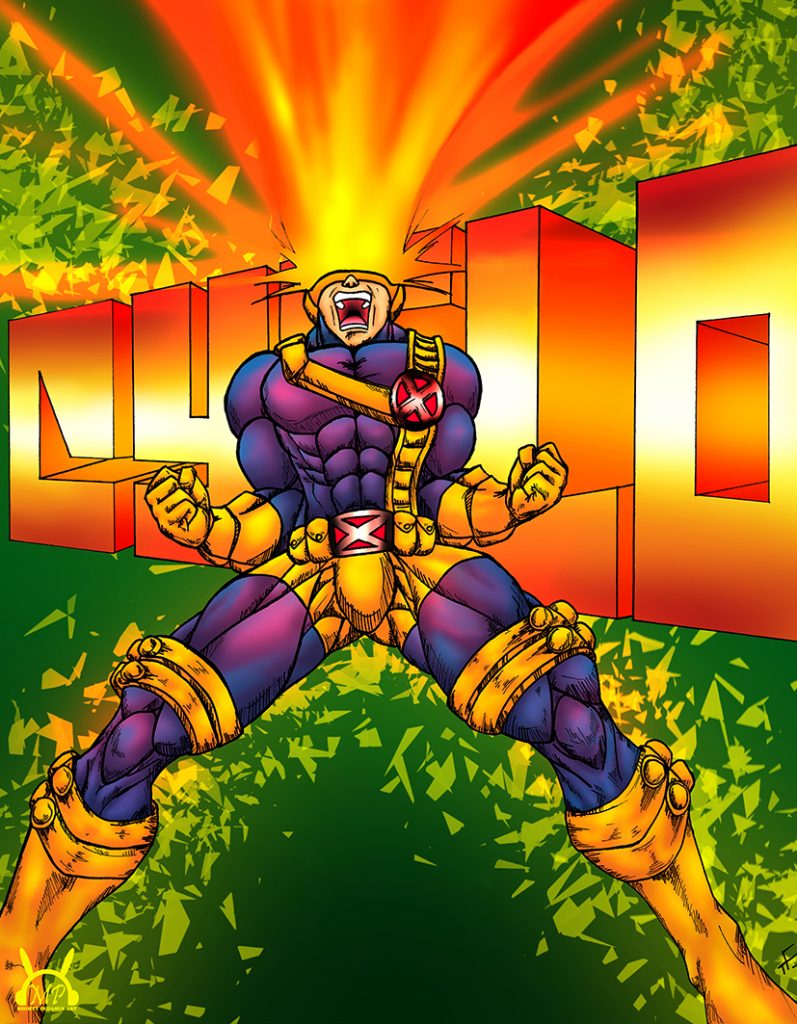 What would you say is the most difficult or challenging thing about being an artist?
The most challenging thing about being an artist is keeping up with the motivation to create new art. Most artists start their journey as part time because they have a completely different career field and art is just their hobby so they tend to give up easily.
I try to keep creating art that I can relate to instead of creating art for the mass trendings which I cannot relate to, that is another very hard thing to face as an artist. Many artists just draw what's trending in order to chase a like and repost but it quickly drains you out and you realize that your art isn't as powerful that way.
If you weren't an artist, what career would you have chosen instead?
If I was not an artist I probably would still be in the US military, I have also always had a strong bond with the military as a child. I also always wanted to be a firefighter. I actually passed my firefighter exam before starting as an artist but even though I was able to score 97% on the firefighting exam I was ranked 112th  for candidates, so there were many others ahead of me for the position.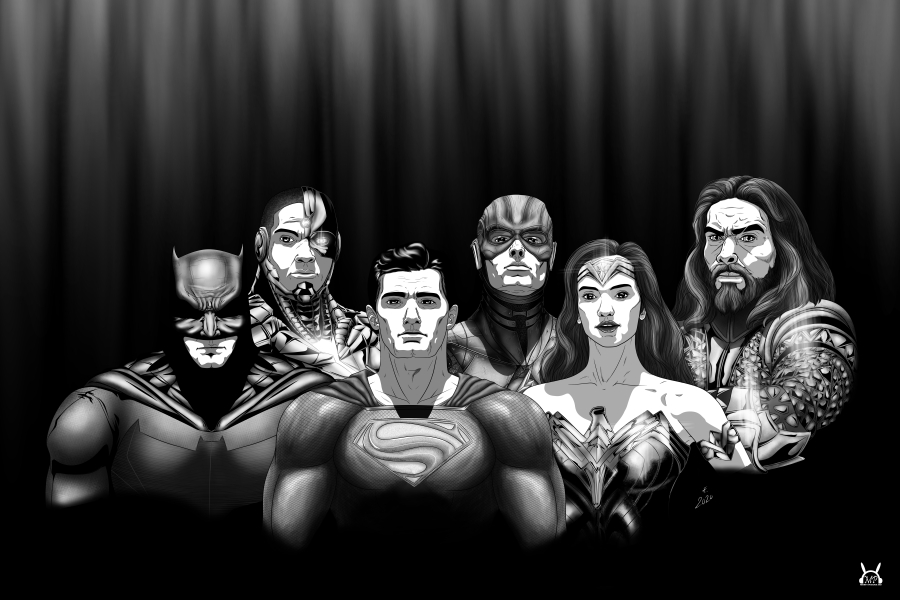 What hobbies do you have when you aren't drawing?
I love working out, lifting weights has always been another passion of mine along with breakdancing. I try to keep healthy and practice as much as I can.
If you could go back in time to when you were just starting out and give your younger self advice, what would you say?
This is very easy, I would tell my younger self to just go for it and start early. I wish I was part of the first waves of artists who broke through on youtube and other social media but I was so intimidated and young at the time. I regret not starting earlier, for sure.
Is there anything else you would like our readers to know about you?
I would like everyone to know that I'm very grateful for all the love and support they have shown me! Thank you for everything and also thank you for this interview!
Victor's social links: