'Goonies' Cast and Crew Reunite, Sequel Pitch Shot Down For Now
Hey you guuyyysss! The Goondocks have not been forgotten!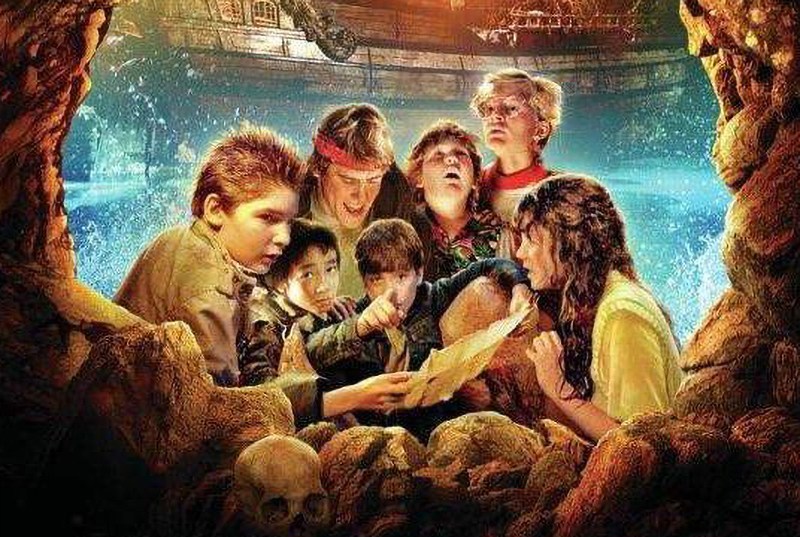 The Goondocks have not been forgotten. On the contrary, there seems to have always been rumors to get The Goonies back together for another run. This year will mark its 35th anniversary and actor Josh Gad was able to get the cast back together for his Reunited Apart, a virtual gathering on YouTube.
Joining Gad on his Reunited Apart is Sean Astin (Mikey), Corey Feldman (Mouth), Jeff Cohen (Chunk), Ke Huy Quan (Data), Martha Plimpton (Stef), Kerri Green (Andy), Josh Brolin (Brand), Joe Pantoliano (Frances), and Robert Davi (Jake). Writer Chris Columbus, director Richard Donner, producer Steven Spielberg, and even singer Cyndi Lauper also joined in on the virtual gathering.
As great as it was to see the entire cast back together as a fan, you could tell the actors enjoyed seeing each other just as much. Gad also got them to read some of their most classic and iconic lines from the movie. Spielberg, Donner, and Columbus also briefly talked about the possibility of making a sequel.
"Chris, Dick and I — and Lauren [Shuler Donner] — have had a lot of conversations about it," Spielberg admitted. "Every couple of years we come up with an idea but then it doesn't hold water."

-Spielberg
According to Feldman, he and co-star Aston wrote a 10-page pitch for the sequel and met with Donner and reps for both Spielberg and Columbus.
"Dick got really excited, and his eyes got really big, and he looked like he was loving it," said Feldman
"He was in the story," Astin added. "We're like, 'We got him.'"
And then Donner makes his decision in a split moment.
"'We got him, he's in, he loves it!' And then all of a sudden, halfway through, he just opens his eyes again and he goes, 'Too expensive,'" Feldman said. "And we're like, what? And he's like, 'Too expensive, I want to go smaller.'"
Feldman thought it would make more sense to go big for the sequel but ultimately didn't challenge his former director. Astin expressed interest in having "One-Eyed Willy" featured at some point in the sequel. Maybe we'll get hear the pitch one day, maybe we'll even get the sequel. While Spielberg, Donner, and Columbus haven't agreed on making a sequel, they haven't ruled it out either. They don't want to make a sequel for the sake of making it. They want to surpass what they've done before.
One thing is for sure, if there is a sequel, the cast and crew have all expressed interest in reprising their roles. With another fabled 80's movie franchise making a 30+ year comeback in Ghostbusters 3, isn't The Goonies 2 good enough for you?
Goonies never say die!