The Legend Of Zelda: Majora's Mask Hits 20 Year Anniversary
20 years later, and he still has 3 days to save Termina.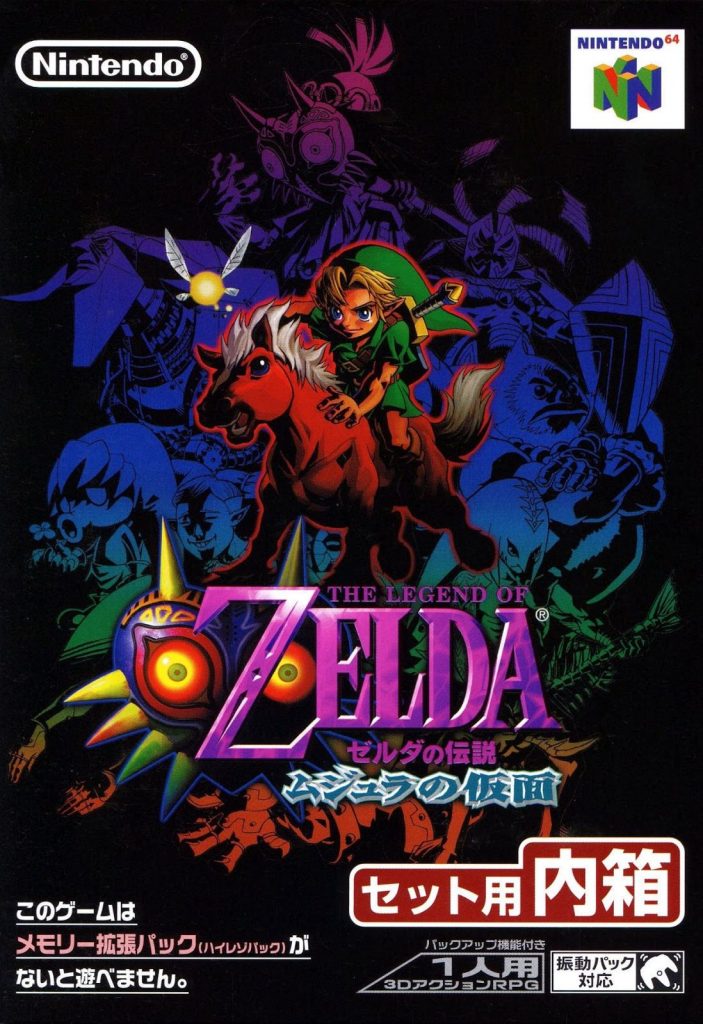 Originally released in Japan on April 27th, 2000, The Legend of Zelda: Majora's Mask was truly a turn of the millennium type of game. For me, this was a day-one buy waiting outside of Software Etc. (because GameStop wasn't around).
According to the book The Legend of Zelda Hyrule Historia, after the events of Ocariana of Time, the timeline was split in threes. Majora's Mask follows the events of Link being successful at the end of OoT and returning back to his time as a child. The Triforce of Courage then guides Link to his next adventure.
We see our hero traveling on his trusty horse, Epona, in search of his fairy, Navi. Ambushed by the mischievous Skull Kid who steals Epona and the ocarina, Link now sets off to retrieve what he stole but winds up in the parallel world of Termina. Thanks to the Skull Kid wielding the power of Majora's Mask, Termina is in perpetual doom by sending the moon crashing into the world. Link manages to retrieve his ocarina and is able to escape disaster by using the Song of Time, but only able to go back in time three days. Link will have to live these days over and over until he is able to save Termina.
The 6th installment of the Legend of Zelda is considered to be one of the greatest video games of all time along with its predecessor. Many fans of the series consider this to be their favorite as it took a different approach to classic Zelda game mechanics. A darker, spookier story told. Impending doom with the ability to control time, different masks with different abilities to use in various ways, it's no wonder why many consider this a masterpiece.
If you haven't had a chance to play Majora's Mask, you'll need a Nintendo 3DS or the original Nintendo 64. So head to your storage room, dust it off, and save Termina!