Gareth Evans talks cancelled Deathstroke standalone film
Gareth Evan's explains the what happened behind the scenes when Warner Bros. approached him regarding a potential Deathstroke movie.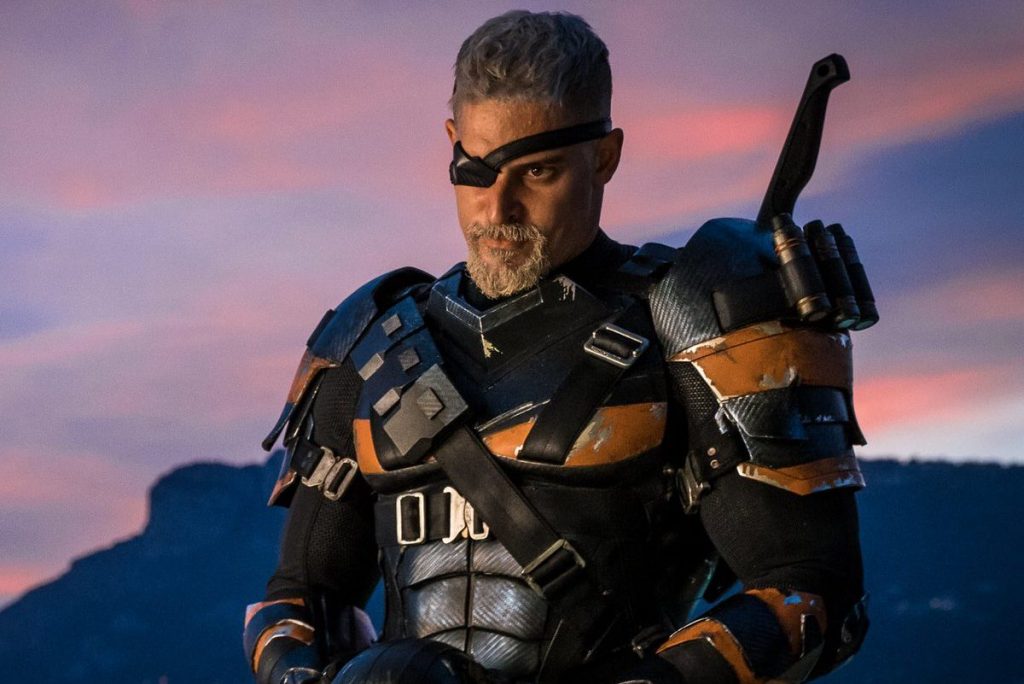 Justice League had its fair share of problems throughout the movie, but the post-credits scene showcasing Joe Manganiello as DC's anti-hero Deathstroke, was a welcomed surprise. The scene sparked excitement for the future of the DC Extended Universe.
Deathstroke was rumored to be the villain in Ben Affleck's, The Batman film. Warner Bros was also looking to have a solo origins movie for Manganiello's Slade Wilson. The studio reached out to director Gareth Evans of Apostle, who spoke to Yahoo and offered a peek at what the movie may have looked like.
Evans was focused on creating an origins film that would have been tremendously different than other DCEU origin films. The movie would have had a "Shakesperean" feel to the origins of the character with aspects drawn from international movies with a shorter runtime than most DCUE films.
"The plan was, I wanted to tell something that would be a lean story, that would be kind of an origin of that character. Something that felt like it could be 100 minutes or 110 minutes long, max."

via Yahoo!
Evans film would have had a pitch that are not traditionally seen in America.
"Back then, I was massively influenced by the noir films coming out of South Korea, so that was my pitch. I was like, these films are amazing: the texture, and the tone of colors, the grit and the aggression of them is super interesting to use to tell Deathstroke's story."

via Yahoo!
Even with the departure of Ben Affleck and the various DCEU complications, Evans is still optimistic about his project getting a chance.
"We had some pretty bold ideas there that could have been really visceral an d really fun. But yeah, I don't know. Who knows? They might come back again in five or ten years time, you never know. I don't know exactly happened. There might have been a change of personnel, as happens quite a lot in big U.S. studios. I think that project just stopped being a priority for them. It never really went further than two or three phone calls. I've never heard anything since, so I just presumed that project was either on the back burner somewhere, or someone else migth be doing it."

via Yahoo!
The completely unique movie has no new updates, but the idea is one to be welcomed.