E3 Officially Cancelled, Exhibitors Plan To Showcase Updates Via Digital Events
E3 may be cancelled, but that wont stop any updates from being released in the coming weeks.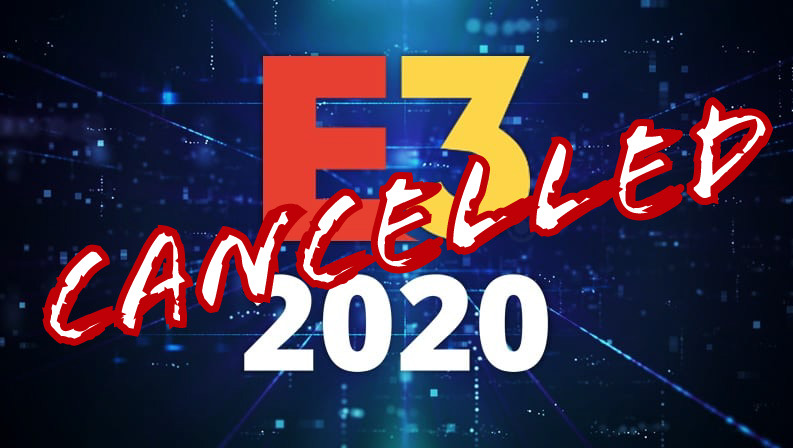 You probably already heard, but if you haven't, this year's Electronic Entertainment Expo (E3) has been cancelled. And yes, you know why. The same reason the NBA has suspended their season, the reason why your concert plans this weekend got cancelled, and the reason why some of our highly anticipated upcoming movies have been delayed. We know what it is, but I'm not here to talk about "that" thing.
Scheduled to take place from June 9th-11th, this is the very first year, since its inception in 1995, that we wont have the Expo. Although it is very unfortunate that E3 is cancelled, the Entertainment Software Association (ESA) decided that the health and safety for all parties involved were of the utmost importance.
"After careful consultation with our member companies regarding the health and safety of everyone in our industry–our fans, our employees, our exhibitors and our longtime E3 partners–we have made the difficult decision to cancel E3 2020, scheduled for June 9-11 in Los Angeles," the ESA said in a statement.
PlayStation had already confirmed back in January that they wouldn't be attending the annual expo for the second straight year. But others, like Xbox, would've been primed to return and steal the show. Many were expecting to see the new Xbox Series X show off their confirmed and teases of the upcoming games this generation.
Not just consoles but software developers such as Warner Bros. Interactive Entertainment were rumored to showcase a new Harry Potter and Batman game. Not to mention, a supposed DC Games Universe was on the table To be revealed as well. WBIE is just one example of what was sure to be a very big E3 in 2020.
With all that being said, it is still likely that we will get all this information in a different medium. For instance, Nintendo hasn't had a live presser at E3 in years, instead they come prepared with a readymade, prerecorded video. They do many 'Nintendo Directs' throughout the year to keep their fans in-the-know. And that's exactly what the others plan to do this year in place of E3.
So get ready for an E3 digital experience very soon. This is an unprecedented event, but it doesn't mean we won't get what we want. Expect many of the exhibitors in the gaming community to launch online events showcasing their games, consoles, and much more in the coming weeks. In the meantime, wash your hands, don't touch your face as much, and keep hydrated.